Growth and Opportunity
Founded in 2008, InTouch continues its journey as a young company that's growing at a rapid pace. Due to a combination of our ambitious leadership, talented staff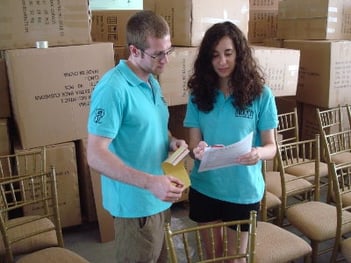 and constant innovation, the company has expanded from offering QC service exclusively in China to offering the same services in China, Cambodia, Vietnam, Taiwan and other countries. The people that make up InTouch enjoy a wide breadth of international experience related to customer service, manufacturing, sourcing, social compliance, customer service, sales & marketing and other areas. That's why we're constantly looking for people that show initiative, professionalism, well-roundedness and a willingness to learn and adapt.
Be a Part of a Team with a Cause
Be a part of a team that helps clients make sure their suppliers are meeting standards for quality and social compliance. At InTouch, we don't just follow our company mission, we live it each and every day.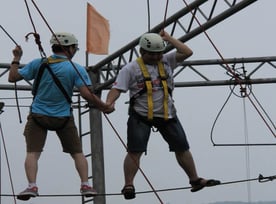 This means holding each other to a high level of integrity and following a strict Code of Ethics. We believe that our values should be reflected in every phone call made, every email sent and every report issued to a client.
If we aren't working together with clear communication in everything we do, then we aren't doing our job. Part of making sure we work well together means bringing our people together. Twice a year, our whole company gets together to touch base, catch up and have a great time. Getting together helps us stay connected with the people that make our mission a reality.
Think you're ready to be a part of the industry's best place to work? Contact us! We'd love to hear from you!
Current Positions: Business Development Manager for U.K.
Job Responsibilites
1. Sales / Business Development
Respond and develop inbound website inquiries, on-going mass emails, referrals, and social media.
Develop outbound leads through cold-calling, social media, and specific campaigns.
Manage sales process and support prospective clients from initial contact to first service confirmation.
2. Client Development
Coordinate with Client Managers to develop key accounts.
Assist with existing client issues on an ad-hoc basis.
Travel to visit key accounts to maintain relationship and grow business.
Revive dormant / unresponsive clients.
3. Marketing
Provide input to new marketing strategies.
Assist marketing department activities on an ad-hoc basis, including content and proofreading.
4. Administration / Finance
Provide advice and support on various planned initiatives and business challenges.
Provide sales related training and advice to Client Managers and other sales staff.
Follow up creditors on significantly overdue invoices.
Compensation
To be negotiated in accordance with experience.
How Candidates Apply
If you are interested in this position, please send a CV as a PDF attachment to recruitment@intouchquality.com.