AQF conducts product inspection in Bangladesh and many other places in Asia. Working with AQF gives you access to an Western-managed local team of quality control experts. Our inspectors come from a variety of product quality backgrounds with expertise in areas like clothing, kitchenware and electronics. We can also assist you with auditing a factory in Bangladesh to ensure you're supplier is legitimate and meets your standards.
Why is product inspection in Bangladesh important for importers?
Quality issues are a constant worry for most manufacturers and importers, especially those importing from a developing country like Bangladesh. Quality defects and other issues can cost importers a lot of time and money to remedy when found discovered after shipping. But if you don't rework the defects, then you risk putting substandard goods on the market, associating your brand with poor quality and upsetting your customers.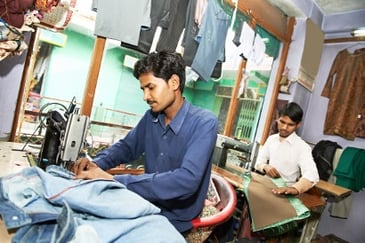 Product inspection conducted prior to shipping is one of the best ways to catch quality problems early so they can be addressed before the goods leave the factory. A detailed report of the order status and quality of the goods allows you to work with your supplier to fix any manufacturing errors in your goods in a timely fashion without having to pay a fortune.
Your supplier's factory most likely has its own processes in place to manage product quality. But many importers find that hiring someone outside the factory to visit and check on their goods offers more reliable insight. Inspection conducted by a professional third-party is typically more likely to give you an unbiased view of your product and its current quality. But corruption in the quality control industry can make finding a reliable team difficult.
How do you benefit from AQF's product inspection in Bangladesh?
AQF conducts product inspection in Bangladesh, and we make sure our team of local inspectors always follow our company values, integrity and accountability. In addition to detailed inspection reports, you can also expect our team to:
Create a tailored inspection procedure that combines your specific inspection criteria with industry standards
Conduct any relevant on-site testing for your product at the factory
Check product conformity to CAD drawings and approved product samples
Measure and note any product dimensions and report on their conformance to your tolerances
We act on your behalf in Bangladesh, communicating between you and your supplier, so that your standards for your product are met.
Manufacturing in a distant country does have its challenges. But professional product inspection in Bangladesh gives you the confidence of knowing what you'll find in your next shipment before it leaves the factory.