AQF offers product inspection and auditing services throughout much of Asia, including India. With a team of experienced and Western-managed QC staff, we're available to check your product on your behalf with early production, during production or final pre-shipment inspection. Our inspectors have experience with many product types and industries and can verify your product based on your specific standards.
Solving quality issues with product inspection in India
Rarely, if ever, is an order of goods mass-produced flawlessly. You'll almost always find quality defects and other issues in some quantity.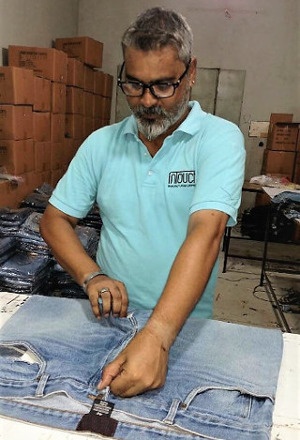 But it's difficult to know just how many defects are present in a particular order without inspection. If an order of goods from your Indian supplier ships with a high number of defective units, it can be very expensive to rework the product after you've received it. Defective goods that you're unable to rework could cost you even more and leave your customers dissatisfied.
Product inspection in India helps you catch these and other issues before the goods leave the factory. Only by finding any problems before shipping can you address them with your supplier so they aren't found in the finished goods you receive. This is especially important in factories operating in developing countries, like India, that are less likely to have sophisticated quality control measures in place.
Factories typically have their own quality control team. But the problem with solely relying on internal inspections is that they can be biased. The inspection results could give you an inaccurate representation of the condition of your goods when the staff inspecting are employed by the factory itself. But finding a third-party inspection firm with staff in India can be a challenge.
AQF offers you product inspection in India
Hiring AQF to serve as your third-party QC partner helps you focus more on your customers and worry less about your product quality. When our team of experts conducts a product inspection in India on your behalf, you can trust that the results of our professional report are detailed and accurate. Our team will:
Discuss your requirements in detail with you and develop inspection criteria that address your product concerns
Perform any relevant on-site testing for your product at the factory
Compare any approved product samples with mass-production and report on any nonconformities
Measure and report any product dimensions based on your tolerances
Issue a thorough inspection report typically within 24 hours, complete with photos of our findings
We know successfully sourcing from India can be a difficult task. And our team can safeguard your business from manufacturing and quality issues. With product inspection, you can be confident that your expectations are being met before your order ships.