Auditing your factory in Indonesia helps ensure your sourcing success
Most importers know that the sourcing process doesn't end with narrowing their search to a few potential suppliers, especially when those suppliers are in Indonesia. Before choosing a particular supplier to work with, they'll often conduct a factory audit in Indonesia to give them added transparency to decide if they're working with the right one. This helps importers avoid working with a factory that doesn't meet their requirements or puts their brand at risk.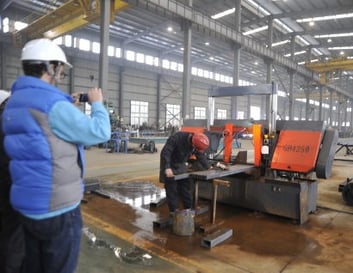 A professional audit of your supplier's factory in Indonesia can give you an in-depth look at a number of areas, such as:
Sometimes importers think their supplier's factory is in one location, but it's actually somewhere else. This makes it difficult to hold their supplier accountable, not only for issues with product quality, but also for labor violations, which aren't uncommon in the region. A professional audit gives you the confidence to begin working with a supplier for the first time, without having to worry whether their factory employs child labor or can actually manufacture your product.
AQF conducts factory audits in Indonesia
AQF conducts factory audits in Indonesia as well as other Asian countries. Our local team of professional auditors is experienced in auditing factories in different industries, ranging from electronics and machine parts to garments and textiles.
Common concerns of importers manufacturing in Indonesia are the factory's quality management processes and social compliance. Whether you need help with a retailed audit or just need someone to visit the factory and report on what we find, we can audit your supplier using the appropriate framework and criteria.
A crucial step to successfully sourcing in Indonesia is auditing your supplier before placing your first order. A factory audit helps you avoid problematic suppliers so you can begin manufacturing on the right foot.