AQF conducts product inspection on behalf of importers manufacturing throughout Asia, including Indonesia. Our QC team in Indonesia is Western-managed and based locally. They're experts in inspecting a wide range of product types, including textiles, vehicle parts, garments, footwear and more. If you're currently in the sourcing process, you can also benefit from our factory audit services in Indonesia to help you narrow down your search of potential suppliers.
Why should you inspect your shipment before it leaves Indonesia?
If you find a high defect rate in an order of goods received from your Indonesian supplier, what should you do? Chances are, you may be have to rework the affected units and possibly push back the delivery date to your customers. By doing so, you may be spending a lot of time and money fixing your goods as well as upsetting your customers with the delay.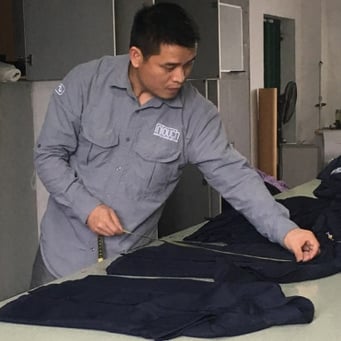 But you can greatly limit the number of defective units received and prevent other problems by conducting product inspection in Indonesia before your order leaves the factory. Pre-shipment inspection at the factory allows you to find any defects and other issues and address them with your supplier right away. This typically saves importers from having to rework products after receiving an order, in addition to limiting unnecessary shipping delays.
Some importers choose to rely on their factory's own QC staff to conduct product inspection in Indonesia. But most experienced importers insist on hiring a professional third-party inspector to visit their supplier's factory and inspect on their behalf. Third-party inspectors typically provide more thorough and impartial reporting. But finding the right independent QC team with experience in your product type can be difficult.
How do you benefit from AQF's product inspection in Indonesia?
When you choose AQF to handle your product inspection in Indonesia, you no longer need to travel abroad to the factory to ensure you're getting a reliable look at an order before shipping. Instead, by hiring us on an as-needed basis, you'll have an inspection scheduled within just a few working days. You'll benefit from our services in a number of ways, including:
Tailored inspection criteria developed by our technical team with your feedback
Any applicable on-site product tests performed on your product
Comparison of production samples with any approved product samples and CAD drawings
A detailed report, including photos of our findings
You'll receive clear and accurate reporting to give you the transparency you need to make an informed shipping decision. You have a choice in where you want to manufacture your product. You also have a choice in how much risk you want to accept. Why not mitigate that risk by conducting product inspection in Indonesia?