Seaports are where countless industries converge in order for their goods to reach every part of the world. Consumer goods, commercial fishing hauls, large pieces of industrial machinery and other Maritime Equipment are all loaded and unloaded at ports around the world every day.

Thorough logistical support and dependable equipment are required for any port to operate smoothly. Naturally, maritime industry operations must adhere to a variety of health and safety, international customs, environmental, and import/export regulations and standards at all times.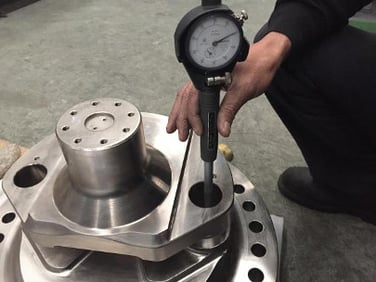 AQF's Experience Evaluating the QC Maritime Equipment
Intermodal Freight Containers
Gantry Cranes
Reach Stackers
Marine Vessels
AQF has developed a suite of services that can offer you unparalleled transparency into your industrial manufacturing projects. From materials verification to inspections, the AQF Industrial Division is prepared to be your long-term quality control partner.
How Can AQF Help YOUR Business?
If you have clients that are relying on you to provide a quality product in every shipment then do not settle for inspection companies who use untrained and underpaid local inspectors.

AQF QA teams are trained and our inspectors often have an engineering background. We'll make sure you have the right team for the job and that your industrial products are carefully and thoroughly evaluated.