How you benefit by auditing your supplier's factory in Malaysia
Many of the serious problems importers face when working with a supplier in Malaysia or elsewhere can be avoided by investigating the supplier thoroughly beforehand. That's why a factory audit is a helpful final step in the sourcing process to help you narrow your list of potential suppliers. Depending on the chosen evaluation criteria, an audit can tell you most or all of what you need to know to comfortably place your first order with a Malaysian supplier.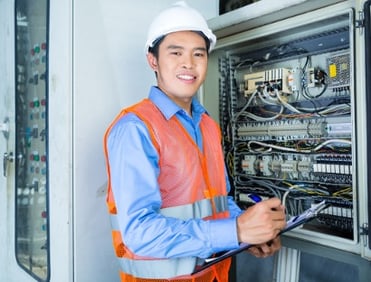 A factory audit in Malaysia focuses on a number of areas, depending on audit type, such as:
You may be concerned about meeting environmental regulations or labor laws. Or maybe you just want to know if a prospective supplier's factory can actually manufacture your product. Whatever your concerns, an audit is one of the best ways to investigate a factory you plan to work with. But who can you turn to that has experience with auditing factories in Malaysia?
AQF can audit your Malaysian supplier's factory on your behalf
AQF conducts factory audits in Malaysia and throughout much of Southeast Asia. Our professional team of auditors are Western managed. They are experienced in a variety of auditing frameworks and have investigated factories in a number of different industries. We'll work with you to use the right auditing standard that best addresses your concerns.
If you're considering a factory audit to help you determine which Malaysian supplier is right for you, contact the experts at AQF for pricing quote. We'll give you the transparency you need to begin manufacturing in Malaysia with confidence.