AQF performs product inspection in Malaysia as well as many other countries in Asia. You can take advantage of our Western-managed teams of local QC staff. Our inspector are experienced in many different product types, including integrated circulates, consumer electronics and more. You may also benefit from a factory audit in Malaysia to help you investigate potential suppliers there before placing an order.
How does product inspection in Malaysia help you manage product quality there?
Importers sourcing from Malaysia and all over the world often report one common problem—managing product quality. What should you do if your order from a supplier has defective pieces that don't conform to your specifications?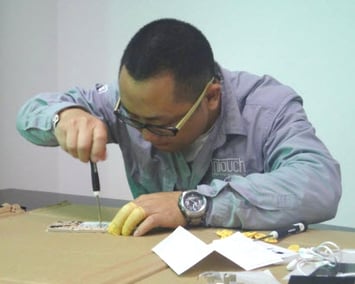 You may have to press your supplier to rework the effected goods. You'll likely encounter shipping delays or have little choice but to accept unsellable goods. Worse yet, you may not realize your shipment has quality problems until you receive it, long after your supplier can do anything to remedy them. The consequence is often customer dissatisfaction and higher costs.
By adding pre-shipment product inspection to your regular sourcing process, you can avoid these and other risks. Professional inspectors will report on any issues found before your product leaves the factory, so you can immediately address them with your Malaysian supplier. Inspection gives you the transparency you need to make an informed shipping decision. With third-party QC staff, you get results that are clear and unbiased. But finding a reliable team of professionals to inspect your goods is essential.
AQF holds your products to your standards
AQF saves you from going to the factory yourself to examine your product by conducting product inspection in Malaysia on your behalf.
We stress a high level of integrity and accountability in our services. You can trust our team of QC inspectors to deliver a detailed and professional report on your product's condition. In addition to having "eyes and ears" at the factory in Malaysia, you'll can also benefit from:
Help with developing a QC checklist that clearly defines your product requirements and criteria for inspection
Product-specific on-site testing at the factory to assess your product's safety, functionality and performance
Comparison of production samples to CAD drawings and any approved product samples at the factory during the inspection process
When you manufacture abroad, you assume a lot of risk. But product inspection in Malaysia from qualified experts helps you mitigate that risk by revealing the condition and status of your order before it ships.