AQF conducts product inspections in Pakistan and in many other countries throughout Asia. By working with AQF, you benefit from an Western-managed team of local inspection staff who are experts in inspecting many different product categories. Our inspectors have backgrounds in various product types, such as furniture, textiles and others. In addition to having experts report on the condition of your products, you can also benefit from our factory auditing services in Pakistan.
Why are inspections vital to product quality control in Pakistan?
No matter how reliable your supplier is, no factory is perfect. This is as true for manufacturers in Pakistan as it is for others.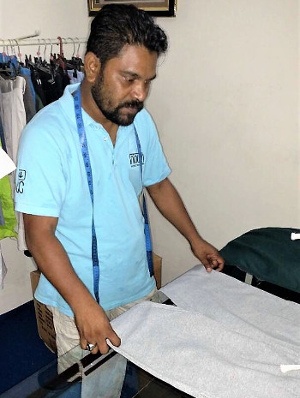 If the factory is manufacturing goods that don't meet your specifications or requirements, you have a quality control issue on your hands. Defective goods can lead to extra costs and shipping delays.
Product inspection conducted before shipping help you prevent these problems. By seeing a report of the goods before they leave the factory, you have the opportunity to address any issues found with your supplier right away. You can catch problems and fix them before the order ships, saving you time and money and preventing customer dissatisfaction.
While the factory producing your goods likely has their own QC staff, it's often best to conduct an independent inspection by professionals to get an unbiased look at the goods. The problem for many importers is finding a reliable professional to conduct inspection on their behalf.
How can AQF help you with product inspection in Pakistan?
AQF provides product inspection services in Pakistan so that you get the transparency you need without having to personally travel abroad and visit the factory yourself.
Integrity and accountability are core values to AQF. Our local team of quality control experts in Pakistan incorporates those values. And their attention to detail and professionalism is reflected in the inspection report you receive. In addition to visiting your factory to check your goods, our team can:
Work with you to develop inspection criteria and a QC checklist
Conduct any relevant on-site testing for your product
Compare samples from mass production against any approved product samples available
Measure product dimensions and report them when needed
Confirm that the product conforms to any CAD drawings and other specifications
All the while, we'll function as your presence in Pakistan, communicating directly between you and your supplier to ensure your expectations are fully met.
Manufacturing abroad can be a challenge. But with product inspection in Pakistan, we give you the confidence that comes with knowing what's happening with your product at any time.