Why Not Source Through Vendors?
There are specialist trading companies who can offer excellent services, but often they will veil important information from the customer's view, in the guise of protecting their business. It may take a long time before a trading company trusts a customer enough to allow them more access to their supply chain. At the same time, some trading companies lack the ethical values and standards of foreign buyers, leading to damaged relationships with the factory and a premature, unexpected disruptions in supply.
InTouch's Solution
To counter these problems, InTouch's expert sourcing staff use Chinese language searches and their professional networks to find the best factories directly. We know that even if a factory lacks their own exportation license, goods can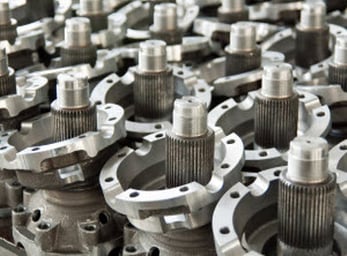 be purchased directly and exported with a simple arrangement, eliminating the need to buy through a trading company. For export-orientated suppliers, InTouch can utilize database tools and attend relevant tradeshows within China to quickly pinpoint quality suppliers.
Throughout the entire sourcing project, InTouch ensures complete client confidentiality and legal protection of any designs sent for quotation. InTouch's sourcing team is well aware of what questions to ask in order to ascertain the suppliers' suitably. We can easily schedule immediate on-site factory audits for those suppliers passing the first stage of sourcing.