In the automotive industry, long-term supplier partnerships are essential. With so many factors to consider, one does not want to waste efforts on a supplier who is fundamentally incompatible. At the same time, there are many factories in China capable of making automotive parts (castings, pipes, CNC parts, heat exchangers, container vessels etc.) but only a handful that are capable of producing truly world-class quality parts and assemblies.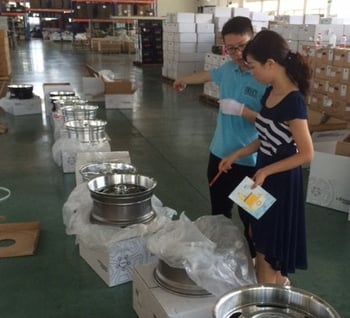 InTouch Offers a Solution
TS16949 accreditation is often a pre-requisite for automotive manufacturers, however, just because the factory is certified does not mean they are always operating in accordance with the standard. InTouch can independently audit the factory to verify TS16949 certification is genuine and fully implemented. The main goal of supplier qualification is to ascertain with a high degree of confidence whether or not the supplier's capabilities, operating methods, performance (price, product, delivery) and ethics align with your requirements.