Doing business in China as a foreign entity is risky. But that doesn't mean you can't prepare for the risks of working with a particular Chinese company ahead of time. Many businesses rely on company credit checks as a predictor of the future success or failure of a business relationship with another company.
Why do a China credit check on your Chinese supplier?
An accurate credit report gives you critical information about a potential business partner and can help you mitigate your risk and avoid working with financially or legally risky suppliers.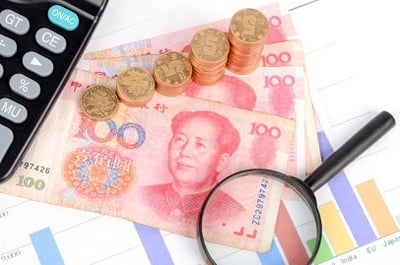 Credit reports offer you key information about many aspects of a business, including credit history, corporate registration, banking and leasing information and more.
Whether you want to learn about the payment practices of a prospective customer or find out how much business credit a Chinese supplier might extend to you, InTouch's China company credit check can help. The report you receive will get you the information you need to begin working with a supplier in China with confidence.
What's included in your China credit report from InTouch?
You'll get supplier insight in the following areas covered in our credit report:
Credit assessment and rating to help you assess a company's financial health and bankruptcy or insolvency risk
Financial details, including assets, liabilities, profits and industry benchmark information to help you compare a company against similar ones within that industry and region
Corporate registration and banking information, including legal status, registered address and registered capital to help you avoid working with fraudulent companies
Main business, industry classification and facility information, including number of employees, office location and core operations, ensuring alignment between a company's stated competency and actual capabilities
Shareholder and executive identification and background information, indicating the professional competency of the company's management and leadership
Litigation records, including records of previous case numbers, dates and plaintiff names, which might reveal red flags of unfavorable disputes with sub-suppliers and previous buyers
Purchasing and selling information, including the number and names of major suppliers. This gives you more clarity into any sub-suppliers in your supply chain.
Import and export license to verify a supplier or trading company is legally allowed to export goods. The absence of an export license might indicate a supplier is small and inexperienced and will need to work through an agent to export goods.
Trademarks and patents held by the company, including registration number and date to help you check for potential intellectual property concerns
Although you can find some of the above information online yourself through search engines, there is very little reliable information in English available on Chinese companies. InTouch's professional China credit reports are compiled from numerous databases and official government records to provide you with the most accurate assessment of a company's financial health available.
Check out InTouch's supplier review services if you're interested in auditing a supplier's facility for quality managements systems, production capabilities and more.
If you're ready to talk to us about verifying a supplier with our China company credit check, click the button below or fill out the form on the right to contact us now.