Many distributors require that all suppliers of the products they sell be subject to a Social Compliance Audit. Many major distributor has their own set of compliance requirements specific to their brand. InTouch's can help you prepare for a formal audit of your supplier by conducting a pre-audit based on your distributors' audit criteria, saving you money and giving you peace of mind.
Recommended for any Factory that Must Pass a Social Compliance Audit
Pre-Audits will identify non-compliance issues before the actual audit takes place
Obtain a corrective action plan that outlines the necessary steps to bring your supplier into compliance
Conduct follow up audits to ensure progress is being made towards improving compliance
Why is Brand-Specific Compliance Vital?
Some of the world's most successful brands and retailers have been making a big push to maintain ethical standards throughout their supply chains in recent years. Importing merchandise produced by underage or forced labor, or under unsanitary working conditions can result in significant damage to major brands as well as a loss of consumer confidence.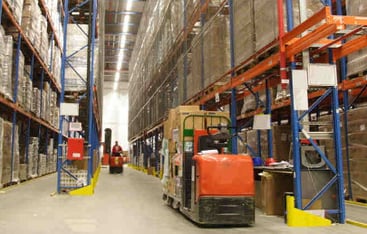 In response, many recognizable retailers have taken steps to eliminate these kinds of unethical practices from their global supply chains. Some have modeled their programs on existing frameworks, as Disney has with the International Labor Organization, while others like Target have developed their own social compliance guidelines.
Adhering to these guidelines is now a core requirement of any supplier intending to manufacture goods for these retailers. Major instances of non-compliance, such as child labor, as well as repeated minor infractions could disqualify a supplier from doing business with a particular retailer for an extended period of time.
InTouch compliance auditors are highly specialized in carrying out Social Compliance audits. Below, you can find information about how InTouch can evaluate your suppliers based on the same criteria as many of the world's largest retailers.