As one of the world's leading names in athletic gear, Nike has taken a leading role in the area of ethical supply chain management. Periodically, Nike releases a comprehensive responsibility report that details the company's ongoing efforts to uphold ethical standards in its global supply chain.
InTouch compliance auditors will thoroughly audit your suppliers using the same criteria Nike's own inspectors would use. Where non-compliance is discovered, InTouch will work directly with your suppliers to ensure their business practices are in perfect alignment with Nike's high ethical standards in areas such as: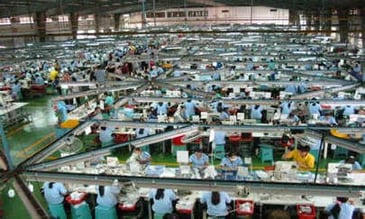 Nike Labor Relations
Like many other corporations involved in global manufacturing, Nike has taken a firm stance against the use of compulsory and child labor in the production of their products. Suppliers or subcontractors that engage in these employment practices will face termination of business relations with Nike. Factory audits and random employee interviews will allow InTouch compliance auditors to uncover any instance of child or compulsory labor.
Nike Record Keeping
In order to ensure compliance with maximum work week, compensation requirements, and other ethical guidelines Nike requires that their suppliers and subcontractors keep comprehensive records of all factory activity. If suppliers or subcontractors are found to have inadequate, inaccurate, forged records, or no records at all, they may be penalized by Nike.
InTouch auditors are will determine the legitimacy of factory records during each inspection to ensure that employee work weeks do not exceed local laws as well as Nike's own standards, and that employees are being compensated in full. If records are found to be incomplete or inaccurate, InTouch will work with your suppliers to resolve record discrepancies and implement record keeping best practices.
Discrimination
Nike does not condone discrimination in the workforce of their global supply chain, and encourages the equal treatment of all employees. As part of their ethical supply chain guidelines, the use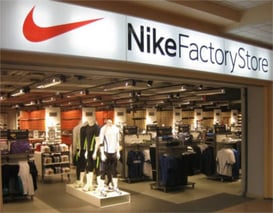 of pre-employment pregnancy screenings and the denial of maternity leave for pregnant employees are deemed discriminatory practices not supported by the company.
During employee interviews, InTouch compliance auditors are able to determine if any employees have been subjected to these and other kinds of discrimination. If such practices are identified, our compliance auditors will coordinate with your supplier to discourage discrimination in the workplace through education.