Importers occasionally need to scrap an entire order of unsellable goods if product rework is not a feasible option. But you may be concerned that your supplier might repackage your rejected products and sell them to other customers or on the open market. The most effective way to ensure rejected quantities of your order are not repacked for shipment or resold through non-sanctioned distribution channels is by removal and destruction.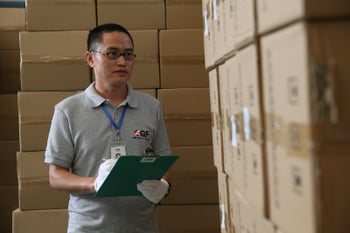 In some cases, although a significant portion of a production run may be found with defects, it's urgent that the acceptable product is shipped out immediately. It's especially important for importers who are shipping branded merchandise that such defective items don't end up slipping out the factory's "back door" or end up in illegitimate markets.
AQF provides total product destruction services to help you verify that your rejected products are properly and thoroughly destroyed.
Key Elements of Defect Removal and Destruction Services:
Sorting through your order at the factory before shipment to remove any defective or sub-standard products
Coordinating an appropriate product destruction method with your supplier, including choosing a site and obtaining the necessary equipment for destruction
Observing and supervising product destruction by having a professional inspector verify and document thorough and complete destruction of all rejected or defective goods
Why Hire AQF to Coordinate and Verify Product Destruction?
AQF QC professionals act as direct representatives of your company and handle sorting the rejected from accepted goods, while following any specific instructions you may have. We'll verify the destruction of unauthorized merchandise and ensure that your supplier only ships goods that meet your expectations to you and your customers.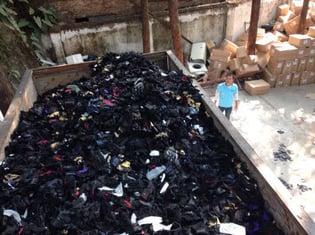 You'll receive a full report detailing our findings following each defect removal and destruction service. These reports contain comprehensive images of the defects found and removed, as well as counts of both total order quantity and defective units found.
AQF can also confirm adherence to any specific requirements you have regarding the method of defective product destruction, to ensure that unsustainable destruction practices are not associated with your products.