Why Work with AQF for Your Inspections?
AQF auditors have inspected a variety of cookware (cast iron, aluminum, enamel) and electrical appliances (fans, refrigerators, heat lamps). Each of these products requires an acute attention to detail, as well as specific inspection protocols in order to verify all of the major safety and functionality standards.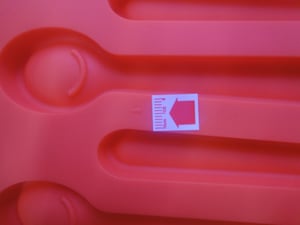 AQF auditors check each piece of cookware for base convexity, coating thicknesses, and temperature shock performance.
During electrical appliance inspections, wiring is scrutinized for any exposure or incorrect connections, and main functions and settings are verified.If you manage a brand, retail operation, or have clients that are relying on you to provide a quality product in every shipment then do not settle for inspection companies who use untrained and underpaid local inspectors.
AQF QA teams are trained and our inspectors often have an engineering background. We'll make sure you have the right team for the job and that your products are getting evaluated carefully and with high regard for product quality.