The average cell phone user touches their phone 2,617 times and spends 2 hours and 51 minutes on their phone per day.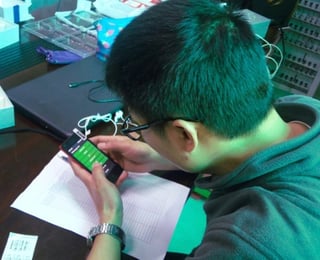 That's a lot of pressure on cell phone manufacturers to produce high quality, durable and responsive devices. But with numerous critical components, cell phones are complicated products to manufacture and especially to source overseas. How can you ensure the cell phones you manufacture can withstand such prolonged daily use?
Pre-shipment mobile phone inspection is an essential measure to check for product defects, safety issues and other nonconformances in your product before they reach customers. Your mobile phone inspection should always include checks of both the hardware nestled under the phone's slick outer casing, as well as the phone's software.
Mobile Phone Assembly and Component Inspection
Visual inspection for structural and aesthetic defects through comparison with approved samples and CAD sketches, checking dimensions, color, weight, cable length, logos and labeling
Verify correct assembly and mounting of all components against any available component data form (CDF), including LCD display, speaker, microphone, printed circuit board (PCB), main integrated circuit (IC) and buttons
Check internal construction, including proper clearance between live parts and conductors and secondary parts, as well as the condition of solder joints, PCB, copper foil and screws
On-site functional testing, including powering device on and off, function of capacitive touch screen, display brightness and broken pixels, headphone output and ports
On-site battery testing and electrical testing for charger, including charge and discharge test, battery short-circuit test, battery drop test, checks for protection resistance and transformer, charger output voltage test and hi-pot test
Mobile Phone Software Testing
Camera functions, including testing video and photo capturing, flash, zoom and face tracking
Playback functions, including playing music and video, image editing and file copying and deletion
Bluetooth functions, including testing search range and time, pairing and file transferring capabilities
Wifi connectivity, including testing network search, recognition and connection
Memory card recognition testing
Outgoing and incoming call receiving, including testing SIM card recognition, ring volume and tone, vibration, microphone, caller ID and call history
SMS texting capabilities, including testing message drafting, sending, receiving and storing
GPS, calculator and clock/alarm function testing for accuracy
Third-party application installation and functionality testing using VPN, where applicable
How You Benefit from Hiring InTouch to Conduct Your Mobile Phone Inspections
You'll get inspection results faster, helping you address any issues with your products as soon as possible. You'll receive InTouch's report same day, typically within 2-6 hours after service completion and at no extra cost. If you have questions about your report or on-site testing results, your dedicated, English-speaking client manager is always readily available by email, phone or Skype for discussion.
In addition to the insight you'll gain from the above on-site tests, you'll also benefit from InTouch's cell phone inspection reports by: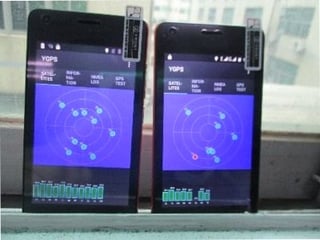 InTouch also works in collaboration with certified laboratory partners to ensure your products comply with mandatory FCC regulations and Lithium-ion and Lithium-polymer battery shipping regulations. When conducted by an experienced third-party inspection company, pre-shipment mobile phone inspection will not only ensure your product meets customer demands, but also protect your brand from product liability issues and product recalls.