Production line and manufacturing equipment inspections are especially useful if you have recently entered into a relationship with a new supplier, or have been experiencing nearly identical and persistent quality issues with your current supplier. Evaluating a new supplier's means of production can reveal inadequacies that could lead to quality concerns, or bottle necks in production that may affect shipping schedules.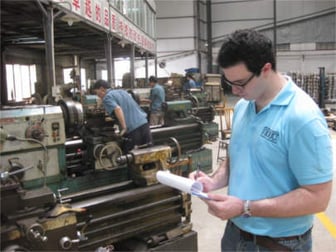 Recommended for Every Shipment
QC engineers provide on-site design review, material verification, welding, integrity checks, dimensional accuracy checks, evaluation of castings, power supply inspection and other quality checks that are specific to your equipment.
Examples of equipment that we inspect include conveyor systems, commercial ovens, and machine tools.
We arrange for test production runs when applicable and ensure the safe and secure loading of the equipment through container loading and transport monitoring.
Why Hire a AQF to Inspect Your Production Line Equipment?
Persistent quality issues, such as molding marks, can often be traced to pieces of malfunctioning or damaged equipment. AQF auditors will identify any sub-par manufacturing equipment currently in use by your supplier, as well as provide input on how to best prepare the assembly line for your specific products.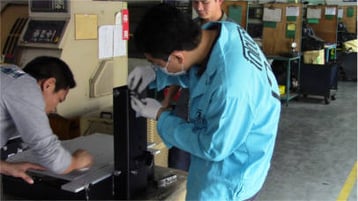 If you manage a brand, retail operation, or have clients that are relying on you to provide a quality product in every shipment then do not settle for inspection companies who use untrained and underpaid local inspectors.
AQF QA teams are trained and our inspectors often have an engineering background. We'll make sure you have the right team for the job and that your products are getting evaluated carefully and with high regard for product quality.