InTouch has extensive experience in evaluating the quality of tablet computing devices spanning a range of specifications regarding both hardware, software, and intended uses. Tablet PC inspections are fully customizable to address the most important aesthetic and functional characteristics of your computing products.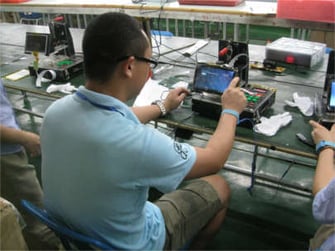 Recommended for Every Shipment
Tablet PC Inspection includes comparison with approved samples, battery life verification, operating system confirmation, file transfer testing, internet connectivity testing, capacitive touch-screen function testing, and a thorough visual inspection for structural and aesthetic defects
Samples can be drawn on-site for Tablet PC Lab Testing
Why QC Inspection is Crucial for Your Tablet PCs
Personal computing products such as tablet PCs must be held to very high aesthetic standards and even higher functional standards. It is critical that such products are evaluated prior to shipment to ensure that are durable enough to stand up to normal use while also meeting the end consumer's expectations regarding speed, connectivity, display quality, and compatibility with peripheral accessories.

Each Tablet PC Inspection can also verify that industry standard construction and finishing methods were employed during the manufacture of your products. Integrate CAD Design and On-Site Engineering Support into any Tablet PC Inspection to ensure that your tablet PCs meet all stated performance metrics with regards to processor speed, display resolution, touch screen responsiveness, software compatibility and ergonomics.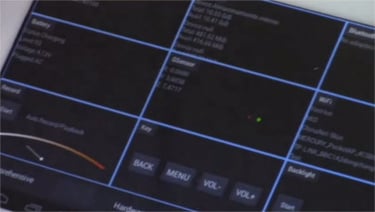 If you manage a brand, retail operation, or have clients that are relying on you to provide a quality product in every shipment then do not settle for inspection companies who use untrained and underpaid local inspectors.
InTouch QA teams are trained and our inspectors often have an engineering background. We'll make sure you have the right team for the job and that your products are getting evaluated carefully and with high regard for product quality. Contact InTouch today and schedule your next Tablet PC Inspection.