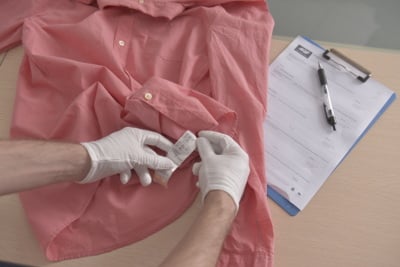 Garments and textile product inspection varies significantly in terms of product types and product materials, from knitted garments and bulk fabrics to leather bags and accessories. But regardless of product type, materials or target market, experienced garment and textile importers find pre-shipment inspection essential for identifying quality defects and ensuring conformance to quality standards.
Although many factories in Asia have experience in garment and textile manufacturing, it's still difficult for importers to communicate product requirements and receive their desired quality. During each soft-line inspection, AQF will verify conformance to your specifications relating to patterns, materials used, stitches-per-inch, grams-per-square-meter, and of course, fitting measurements.
Key Areas of QC Inspection for Garments and Textiles

Product inspection according to client specifications, including careful measurement and reporting of measurements, sizing, symmetry, button alignment, stitching, trim and linings, color shading, tags and labeling
Check conformance to legal requirements for garment labeling, including the Textile Fiber Products Identification Act and Wool Products Labeling Act
On-site tests for material composition, crocking, fabric absorbency, seam strength, stain resistance, waterproofing, fatigue tests for fasteners and stretch tests for elastic fabrics and straps
Packaging inspection including checks of polybags, barcodes and carton assortment to confirm durability and conformance to requirements
Coordinating testing by an accredited laboratory to identify issues in colorants, decorations and fabrics such as extractable heavy metals, phthalates and formaldehyde, colorfastness, flammability, fiber analysis, light exposure and wet and dry-cleaning properties
Why Hire AQF to Manage Your Garment and Textile QC?
AQF auditors have extensive experience inspecting both bulk textile goods as well as finished garments of all styles. In addition to being highly knowledgeable about quality defects affecting textiles and garments, AQF fabric inspectors are trained to look for discrepancies between material composition testing results and client specifications.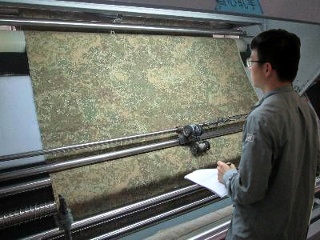 AQF also provides assistance with QC checklist development, including defect classification for common garment defects like broken and missed stitches, untrimmed threads, dimensions out of tolerance and more.
AQF ensures your specifications are clearly and concisely outlined to your supplier and inspector to provide you with the most accurate inspection report.
No matter your product, we'll make sure you have the right team for the job. Bulk textile products are evaluated based on the industry-standard 4 point system that assigns "penalty points" to each defect found within predetermined segments of the fabric. And garments are always measured for conformance to predetermined tolerances for dimensions.
Our experienced and professional inspectors are available for your QC needs throughout Asia. With much of garment and textile production moving outside China to lower cost alternatives throughout Asia, AQF will be with you every step of the way.