How importers verify their suppliers in South Korea with an audit
It can be difficult to know whether your supplier is truly able to meet your requirements without actually seeing the facility that will be manufacturing your product. And rather than personally visiting, many importers choose to hire a professional auditing firm to conduct a factory audit in South Korea. An audit also helps importers narrow down their list of potential suppliers during the sourcing process because it can reveal deficiencies in a supplier's manufacturing capabilities and other issues.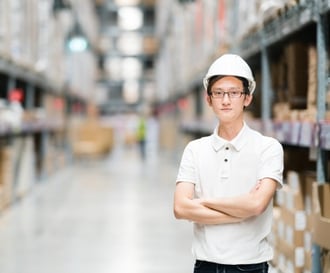 A professional audit of a supplier's facility gives you transparency in a number of key areas, depending on audit type, such as:
Even in developed countries, like South Korea, you may find you're working with a factory that isn't legitimate, or has product quality problems or other issues. Strikes and protests due to poor working conditions in large, Korean conglomerates called "chaebol" are not uncommon. And it's much easier to be confident in the supplier you're working with after investigating with an audit.
AQF's factory audits in South Korea
AQF conducts factory audit services in South Korea and elsewhere in Asia. Our local team of Western-managed QC staff has professional experience auditing factories in different industries, including electronics, automotive parts and cosmetics and others.
You benefit from having a detailed report complete with our findings, any issues found and clear, relevant photos. For audits related to social compliance, we can also create a detailed corrective action plan (CAP) outlining violations and our recommended improvements to address with your supplier.
If you're concerned about a certain aspect of your supplier's manufacturing process, whether it's about their quality management systems or labor practices, we'll conduct our factory audit using the applicable framework. No matter where they're manufacturing, experienced importers know the value in auditing their supplier's factory. The result from a factory audit in South Korea is a useful indicator of whether a supplier is worth your time and money.