How to verify your supplier in Thailand with a factory audit
Whether you're manufacturing in Thailand or elsewhere, an audit of your supplier's facility should be your last step in the sourcing process. Once you've narrowed down a list of potential suppliers you're considering working with, it's always wise to visit the factory and verify it. Only after actually seeing the factory—or conducting an audit—can you be confident that a supplier has the ability and capacity to meet your expectations.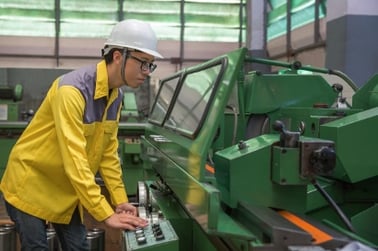 Importers are more likely to encounter issues like human and labor rights abuses with suppliers in Thailand relative to many other countries. Forced labor, underpayment of wages and excessive overtime are all possible threats to manufacturing in Thailand. And without a professional audit, you can't be confident that you're working with a supplier that complies with local law or your retailer's standards.
AQF's factory audits in Thailand
AQF has a team of American-managed staff experienced with factory audits in Thailand and other Asian countries. You'll benefit from a network of professional auditors that have experience in a wide variety of facilities. Our team of local auditors in Thailand have inspected factories in various industries, including electronics, textiles, automotive and others.
Depending on which insight you need, AQF can help you evaluate your supplier in Thailand for a number of criteria, including:
Production capacity
Engineering & design capability
Quality management systems, following ISO 9001 standards
Adherence to social compliance standards, such as safe working conditions and social benefits required by law
If you're not sure what kind of audit you need, we can advise an audit that provides the information you and your customers need. Your supplier and the state of their factory plays a vital role in your business. Don't place an order with a new supplier without first investigating then with a detailed audit. Let AQF help you verify your Thai supplier with a professional audit and avoid potential problems later.