AQF provides product inspection services in many countries throughout Asia, including Thailand. Our team of local quality control staff are Western-managed with experience inspecting many different types of products. By providing pre-shipment inspection, we offer one of the best ways to ensure your products meet your requirements. We also offer factory auditing services in Thailand to aid you in choosing the right supplier.
Why is product inspection crucial to manufacturing in Thailand?
Your supplier's factory, like all factories around the world, constantly needs to manage product quality during operation. Substandard goods included in an order can be very costly for importers. They often require additional money and time for rework, and they can delay shipping.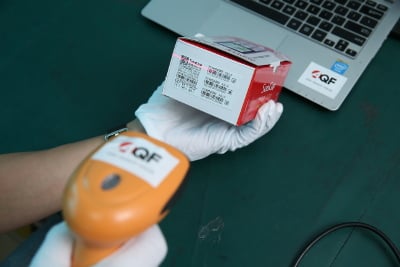 But a product inspection before your goods leave the factory helps prevent those extra costs and delays. An inspection report reveals details about any issues found with the order so that you can address all of them with your supplier prior to shipping and before it's too late.
Your supplier most likely has their own quality control staff at their factory. But many importers instead rely on a professional third-party to conduct product inspection because an independent party can deliver unbiased inspection results. It can be a challenge to find a reliable professional quality control team to handle your inspections.
How does AQF help you with product inspection in Thailand?
AQF handles your product inspections in Thailand so you get the transparency you need to make an informed shipping decision.
Our local team of experienced inspectors in Thailand visits the factory for you and reports back on the condition of the product and the status of the order. Along with sending you a detailed inspection report—typically within 24 hours of inspection—we'll can also:
Work with you and your product requirements ahead of inspection to develop a QC checklist with the appropriate inspection criteria
Measure any product dimensions and conduct relevant on-site testing
Use approved product samples and CAD drawings to verify the samples taken from production meet your specifications
As a benefit of our services, we act as your direct line of communication with your supplier to ensure your product adheres to your requirements.
When you decide to produce your goods abroad, the distance can be difficult. You can't easily go to the factory personally to check on your product. But with our help, you'll have trained experts watching over your products in Thailand.