AQF offers product inspections for those who are looking for reliable and experienced quality control services in Vietnam. Our Western-managed, local inspection staff are professionally trained in quality control services. They are experienced in inspecting a variety of products, including electronics, textiles and footwear. In addition to product inspections, we also offer a variety of factory audits in Vietnam.
Benefits of product inspection in Vietnam
Your product quality is critical to your success. And your products need to match your standards and specifications before they reach your customers. Orders that have quality issues mean wasted resources, delays and customer dissatisfaction.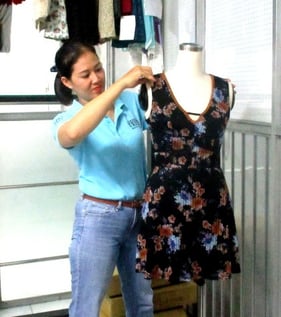 If your supplier is in Vietnam, may be faced with spending time and money reworking defective goods in your home country or waiting for the next shipment of goods that meet your standards. In effect, you also risk hurting the relationship you have with your customers.
Product inspection protects your business from unnecessary costs and delays by testing the quality of your goods and reporting issues in a detailed inspection report, all prior to shipping. Identifying and addressing production problems means your costs decrease, and you receive better quality products.
Many importers rely on a professional, third-party to conduct product inspection in Vietnam on their behalf for the most accurate and unbiased results. However, finding someone reliable can be difficult.
Where AQF helps you in Vietnam
AQF deals with the factory for you. You personally traveling to Vietnam and visiting the factory can be inefficient, costly and inconvenient. This is even less desirable when you don't speak the local language or need to travel often for routine product inspections or factory audits.
We regard integrity and accountability as core values to our company, and the quality of our services is reflected in these values.
Our professionally-trained, local staff visit factories throughout Vietnam to conduct product inspection every day. They use a wide range of quality control tools, specifications from you and equipment for on-site testing and inspection to make sure your expectations are met. In addition, we can:
Help you establish a criteria list and a QC checklist for future inspections
Conduct any relevant on-site testing important for your product
Measure and report product dimensions when required
Sourcing your goods in a country that's across the world can be risky, since importers are typically unable to personally be there and monitor production every day. We strive to minimize this risk by conducting product inspection in Vietnam on your behalf and making sure your supplier and your products satisfy your expectations.