Why is Vietnam sourcing support helpful?
Success with importing a product depends largely on working with a suitable supplier. You rely on them to deliver goods on-time that meet your specifications and requirements. If you're thinking about sourcing in Vietnam, you have a lot of manufacturers to choose from. And it's not always easy to find a supplier with the right product, capacity and pricing to meet your needs.
What does InTouch offer in Vietnam sourcing support?
InTouch provides Vietnam sourcing support for importers who are looking to partner with professional and reliable suppliers. Our sourcing experts are experienced in a wide range of product categories, from consumer electronics to garments, textiles and more.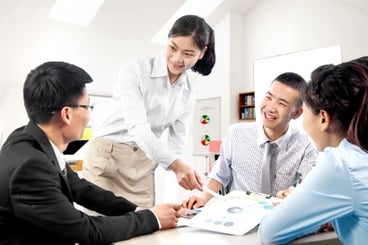 Benefits offered to you by our Vietnam sourcing support team:
Once you've narrowed down your search to a few suitable candidates, we offer continued support through our factory audit services in Vietnam. A professional audit helps you verify that a factory is truly capable of manufacturing to your standard.
Don't settle for lesser sourcing agents that charge you a percentage of your order and don't add any value through analysis. Work with the Vietnam sourcing experts at InTouch to get you the information you need quickly to make an informed decision about your manufacturing partner.