Trading companies can vary considerably. Knowing these 3 qualities to look for in a good vendor or trading company will help you spot the difference.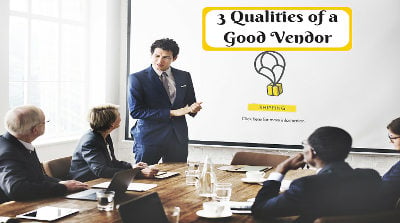 At the time of writing this article, a quick search on Alibaba for "furniture" suppliers revealed 5,054 results. A search for "watches" suppliers revealed 2,995 results. And a search for "keychains" suppliers revealed 3,946 results.
There's a staggering number of suppliers, many in China and Southeast Asia, which claim to be able to deliver the product you want to source. A high number of these are vendors or trading companies that broker manufacturing orders between importers and actual factories.
But don't be put off by their role as middleman. Working with a vendor or trading company does offer some real benefits over working directly with the factory (related: 3 Reasons to Buy Through a Trading Company).
So if you've decided to work with a vendor, how do you know how to choose among the numerous available options? Not all vendors will offer the same level of service, product quality, flexibility and pricing. Importers are often stumped when it comes to what to look for in a vendor or trading company that will yield the best results for them.
Here are three qualities of a good vendor or trading company to help you sift through your options and find the best suppliers possible:
1. Effective communication and availability
Have you ever had trouble getting in contact with your vendor on short notice? Did your emails go unanswered for days? Did you try calling their office directly, only to reach their voicemail or answering machine?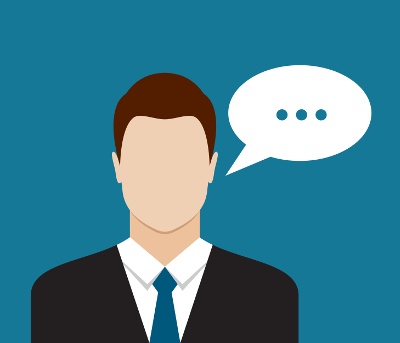 One of the most important qualities of a good vendor or trading company is effective communication. And if you answered "yes" to any of the above questions, you may have been dealing with a vendor that considers communicating with customers a low priority. It's not hard to see where poor communication can be a problem.
For example, let's say you're manufacturing embroidered towels for high-end hotels. Mass production is scheduled to begin on May 30th. But on the 25th you get a call from one of your customers telling you that the pattern for embroidery needs to be changed. So you email your vendor with the updated specifications.
But two days go by and you don't get any kind of response from your vendor. On the third day you try calling the contact at the vendor directly, but they're out of office and unreachable. It seems no one else is able to help you. And by the time you're able to get the relevant person on the phone, the factory has already produced 15 percent of the order with the wrong embroidery.
A good vendor should be reasonably available. They should be prompt in their responses to questions, concerns and important feedback from customers. And if you get a sense that a prospective vendor doesn't meet these criteria, it's usually best to continue your search for one that does (related: 3 Ways to Improve Communication with Suppliers).
"A good #vendor should be responsive and open to feedback from clients. #manufacturing"
Transparency and keeping customers informed
Have you ever felt like your vendor wasn't giving you all of the most current information, only to later find out about a problem that could've been prevented had you known sooner?
Part of communicating effectively means being direct and complete. Importers are more likely to find this to be an issue in cases when a vendor has bad news to deliver, such as:
Production or shipping delays;
Parts or materials received that don't meet customer expectations; or
Quality problems exceeding customer tolerances for severity or quantity
Even something as innocent as uncertainty about a particular expectation might make your vendor afraid of appearing incompetent and prevent them from asking you to clarify. What's worse, you may be dealing with someone that prefers to tell you what you want to hear, regardless of accuracy. And this can lead to any number of problems later on, some of which can be very difficult, if not impossible, to solve after the fact.
It's important that you let your vendor know that you expect to be kept informed and that you prefer to hear the truth about any problems as they occur, rather than being kept in the dark until it's too late. Before working with any vendor for the first time, try to probe into both their deliverables and limitations. No supplier is perfect. And a vendor that promises you everything probably isn't telling you the full story.
Open collaboration with the factory
Importers can and often do work successfully with a vendor without ever communicating directly with the factory that's actually manufacturing their product. But allowing a customer to contact the factory openly is one of the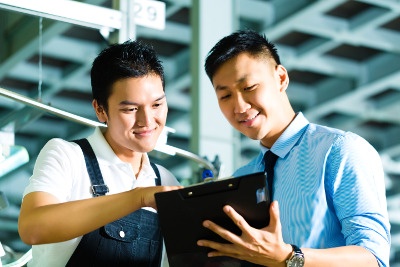 qualities of a good vendor or trading company to keep in mind.
Vendors and trading companies often work with many different factories at a time and may not have offices anywhere near the site where your goods are produced. Sometimes importers feel they can get more timely and reliable information by talking directly with a product or quality manager at the factory.
So if their customer might benefit from direct collaboration with the factory, why would a vendor or trading company forbid it?
The most common reason is that the vendor doesn't want the customer to go around them, ordering from the factory directly and cutting out the vendor. To prevent this, vendors will sometimes hide the factory's exact location and contact details from the customer. And if the customer requests third-party inspection, the vendor may also require the third-party to keep the factory's information confidential in their reporting.
One common way that importers can communicate openly with the factory without hurting the trust they have with their vendor is by signing a non-compete agreement. This agreement can put your vendor at ease and potentially limit frustrations that can happen when you're forced to communicate product details and expectations only through them.
2. Supervision of the factory
It would be great if importers and vendors could reliably depend on factories to manufacture a perfect product every time. But unfortunately, the reality is that it's almost impossible to mass produce goods without manufacturing some defective units in the process. In fact, internationally recognized standards for inspection,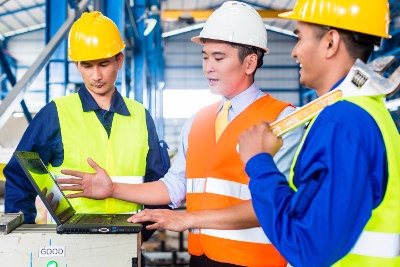 such as AQL, account for quality defects inherently. And importers often apply their own tolerances for accepting an order.
Still, it's important that factories be held accountable for the number of defective units sold as finished goods. One of the important qualities of a good vendor or trading factory is the willingness to oversee production at the factory. A good vendor will regularly check in with the factory to make sure an order is on track to meet quality expectations and shipping deadlines.
Vendor inspections at the factory
Most factories employ their own internal QC staff to check for defects and other issues as products move through different stations and, ultimately, are finished and packaged. But as one might imagine, self-inspection isn't always a reliable and unbiased review of an order.
Having the vendor simply email and call a representative at the factory for updates is often not enough, either. It's usually helpful for the vendor to send inspectors to the factory to check the product before it ships. Better still, if the vendor can provide you a report of the inspection, or even just photos of any issues found, you'll have a much better idea of the order status and condition of the product.
But inspection from the vendor can still be biased. That's why it's advisable to have inspection performed by someone you can trust.
"Relying on just the #factory to inspect your goods exposes can expose you to biased reporting"
3. Cooperation with external inspections and audits
It's expected that the factory manufacturing your product will carry out internal quality control checks on the goods. It's helpful for the vendor to conduct their own inspections as well. But the best results usually come from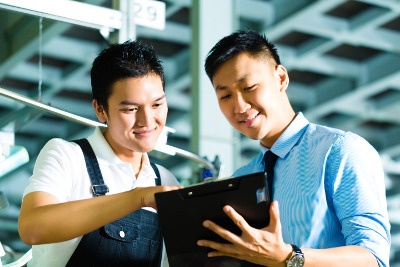 having your own staff or a third-party inspector visit the factory to check the finished product (related: Third-Party Inspection vs. Factory Self-Inspection).
By inspecting an order first-hand, or by enlisting the help of a professional third-party to inspect for you, you're more likely to get an impartial and accurate look at the goods. And one of the most important qualities of a good vendor or trading company is a willingness to cooperate with external inspections and audits.
It's important to understand that any outside inspection depends on cooperation from both the vendor and the factory. Neither you nor a third-party inspector can force a supplier to allow you to inspect against their will (related: 5 Things a QC Company Can't Control). A vendor's refusal or resistance to an external inspection should be taken as a "red flag" and reason to consider working with alternative suppliers.
Social compliance and other audits
Aside from wanting a reliable report of an order of goods before it ships, many importers also want some kind of a report to verify the factory. Specifically, importers often want to verify the facility's quality management systems before working with them, usually with an audit that follows the ISO 9001 standard. This type of audit also has the potential to prevent disasters such as the devastation caused by the Tianjin explosions in August 2015.
Some importers may also want to conduct a social compliance audit of the factory to ensure the supplier meets requirements imposed by the retailers that distribute their products (related: 9 Requirements of an SA8000 Social Compliance Audit). Other fairly common types of factory audits include:
Regardless of audit type, any importer working with a vendor or trading company generally needs consent from both the vendor and factory to conduct the audit. Third-party audits tend to be much more intrusive than product inspections. And you may find it relatively difficult to get permission from the vendor and factory as result.
A willingness to be audited is among of the qualities of a good vendor or trading company. It's also a sign that such a vendor is transparent and more likely to be interested in developing a long-term relationship with their customer.
"A #supplier that allows an #audit demonstrates it has nothing to hide and wants to improve"
Conclusion
You may need to make some compromises when it comes to areas like product requirements, price and deadlines. But putting up with a mediocre vendor is not something you need to do. If you're like most importers, there are plenty of vendors and trading companies capable of adding value and finding appropriate factories to make your goods.
Knowing what traits to look for in a prospective supplier can help you avoid mistakenly committing to one that isn't suitable. And that can only mean good things for you, your customers and your bottom line.
---
What other qualities of a good vendor or trading company do you look for? Let us know in the comments below!