With a little knowledge of challenges to QC for complicated products, you can you can maintain adequate QC oversight without delays.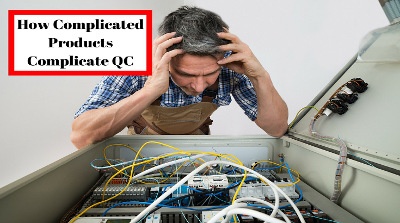 What effect does product complexity have on a manufacturer's ability to manage quality?
A complicated product is something that has many different parts, different materials, is of high value or is difficult to manufacture. Complicated products don't always have major quality issues. But it can be challenging to manage QC for complicated products. It's easy to overlook all the processes and effort involved in manufacturing a tablet PC, a pair of running shoes or a piece of wooden furniture and all their individual components.
But with so much involved in bringing your product to market, mistakes can happen. Not only are defects more likely with complicated items, but they can also present difficulties for factory and third-party quality control. Understanding the common causes for these difficulties can help make the process run more smoothly.
Consider these four challenges of QC for complicated products and what you can do to mitigate them:
1. Monitoring many different parts and materials
Many different parts and materials can make it difficult to handle QC for complicated products. This is because the likelihood of production errors and quality problems typically increases when dealing with a product that has many different components all varying in size and function.
Verifying the quality of parts and materials
It can be a real challenge to ensure that all the different parts in a product conform to specifications. A typical mobile phone, for example, has components related to functions including: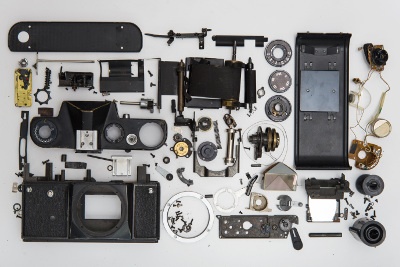 Wi-Fi
Audio output
Signal reception
GPS
Touch screen, and
Photography/video
Each of these needs to go through rigorous testing during inspection to verify their function. The more parts there are in a product, the greater chance there is that one or more does not meet your requirements.
More materials can complicate product QC just as more components can. For example, you might be importing a high-end luxury bag made with leather, fabric and even gemstones. The raw materials for the bag are likely to come from multiple sub-contractors that supply your immediate supplier. And it can be difficult to manage the quality of these different materials at the factory.
Lab testing and incoming quality control
One of the best ways that you can be confident of the quality of parts and materials in your product is lab testing. Whether you want to test the composition of a metal that will be used in your product or conduct benchmark testing of a particular component for performance, testing in an accredited laboratory is generally recommended. It can also be helpful to inspect parts and materials before mass production begins as part of incoming quality control.
Checking the CDF
Another way to verify product components is to check them against the CDF during inspection. A CDF, or component data form, is a table of critical components and their approved manufacturers. During product inspection, the inspector can disassemble the product and check its marks of conformity against those in the CDF to confirm that they meet your requirements.
In addition to a CDF, having thorough QC checklists and drawings available for factory staff will also help to clarify your requirements for each part. And providing approved samples gives both your supplier and product inspector a physical model for comparison during their own quality checks.
"Give an approved sample to your #supplier so it has a physical reference of the product. #mfg"
Improving product quality through rework
Factory rework to correct defects can be a challenge when working with products with many different parts and materials. The main concern with product rework is the possibility of more defects caused by additional handling and assembly.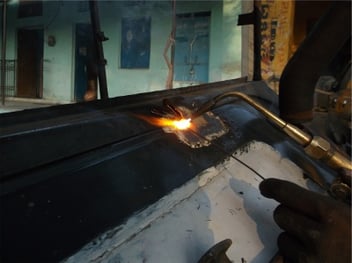 When a product has multiple defective parts, it will likely need to be handled by a number of different workers. And generally the more a product is handled and the more tools that are used to rework or repair it, the higher the risk of introducing additional defects.
Sometimes reworking a defective product requires workers to disassemble part of the item. And it can be time-consuming and costly if rework requires disassembling and reassembling other parts and risking damage to those. That's why it's important to consider a product's complexity and other factors when deciding whether to ask your supplier to rework defective goods (related: 3 Vital Questions to Ask before Product Rework).
2. Managing multiple sub-suppliers
If you're importing a complicated product that has several types of components and materials, it's unlikely that all the parts will be produced in a single factory. Many factories outsource to sub-suppliers for certain parts that they cannot make themselves. And although the use of sub-suppliers is common—even unavoidable at times—quality is often more difficult to manage as a result. This is because having more layers in the supply chain limits your level of transparency.
Managing QC for complicated products is often made difficult because of the number of players involved in the supply chain.
For example, if you're importing leather band watches, your factory will usually make the watch face and related components on site but will outsource the leather band. This can present problems if there are any defects on the leather bands. And these sorts of problems tend to multiply with each additional supplier involved with a product (related: 3 Complications of Sub-Suppliers and How to Avoid Them).
Consider collaborating with sub-suppliers directly
Many supplier representatives are reluctant to tell clients the name and location of their sub-suppliers for fear their customers may work around them. But if you order a reasonably high volume of goods from that supplier, it may be worth signing a non-compete agreement with them to allow you to contact their sub-suppliers directly. This way, you can potentially audit their factory and conduct inspection as needed.
3. Lack of understanding of the product
QC for complicated products becomes difficult when staff at the factory don't have a clear understanding of the function and requirements of your product. Sometimes there are cultural differences between your consumers and the country where your goods are made. Factory staff may not understand the purpose or function of your product if it's unfamiliar.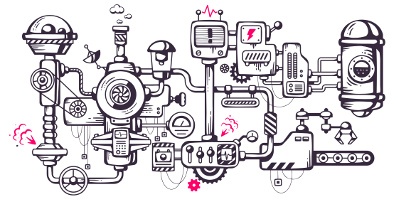 Many products you might take for granted at home are simply not commonplace in countries like China, Vietnam, Thailand or India, such as:
Western personal care and hygiene products;
Clothing dryers; and
Dishwashing machines
When factory workers are manufacturing a product they're not used to seeing—much less using—it can make it difficult for them to troubleshoot any problems and conduct adequate QC.
Clarifying product function and quality standards
As is true of managing the quality of any product you import, make sure the factory that will be supplying you is experienced in manufacturing yours or a similar product by:
Asking them for samples of their previous work;
Sending them approved samples of your own product; and
Providing them with a thorough QC checklist with details about your product's intended use so nothing is left to interpretation
Better yet, why not make a trip to the facility with samples of your product and give a demonstration of how it works? These are steps you can take to spur the supplier's interest in your product and start out with a mutual understanding of your requirements.
4. Managing shipping deadlines
Another challenge of QC for complicated products is managing shipping deadlines. This is true no matter if the majority of your product is manufactured in one facility, or if your supplier is working with multiple factories for sourcing components.
Handling deadlines with a single supplier
Sometimes you may be dealing with a single supplier with a few sub-suppliers, which can simplify the QC process. But if the product itself is complex with many different parts, you may have different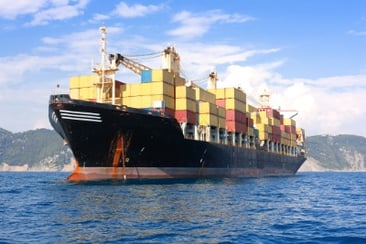 components finishing production on-time, while others might lag behind.
A product like a dinnerware set, for example, might require separate product inspections on plates, bowls, cups and other items. Some pieces in the set may be ready early, while others are delayed. This difference in timing can make it challenging to coordinate outside inspection by your own staff or by a trusted third-party (related: Independent Inspection vs. In-House Inspection).
Coordinating shipping with many sub-suppliers
Meeting deadlines is typically more complicated when relying on multiple sub-suppliers to deliver parts and materials. For example, consider an electric bicycle that's assembled at one factory but includes many different parts sourced from other factories. Any delays at these sub-suppliers will likely delay production, packing, and ultimately, shipping the finished product.
One of the best ways to manage deadlines when working with a complicated product is regular product inspection. Product inspection keeps you informed about the status and condition of an order, which helps you:
Forecast and prepare for any delays and
Catch any quality issues earlier in production to correct or prevent them before they affect more of the order
Simply put, product inspection gives you the transparency you need to address problems early and avoid delays (related: 3 Ways Product Inspection Helps Importers Meet Shipping Deadlines).
"Product #inspection = transparency = no #shipping delays. #manufacturing"
Conclusion
Having a complicated product doesn't necessarily equate to more headaches for you as an importer. There are several aspects to consider when ordering a product with many parts or requirements. In general, you should be prepared to be slightly more flexible with deadlines and defects.
But having detailed QC checklists, product samples and drawings in place will help to clarify requirement to your supplier. These along with regular quality control inspections will greatly lower the chances of having major problems with your order.
And don't forget to check out the manufacturing podcast episode that covers this topic!
---
What tips do you have for managing QC for complicated products? Share them in the comments below!