As a buyer that has hired or considered hiring third-party QC for inspections or a factory audit, have you ever wondered how your instructions and requirements reach the person that carries out the service? In this article, we break down the structure of a typical QC company into the four key positions directly involved in making sure your products are inspected efficiently.
Any company that has imported products from China likely has had some experience working with a third-party inspection company at one time or another. Your third-party quality control company will, of course, have inspectors to verify the products. But how does the whole process work and what are the key roles within a QC team? Previously, we revealed eight operations necessary for a product inspection company. In this article, we break down the structure of a typical QC company into the four key positions directly involved in making sure your products are inspected efficiently.
Client Manager
Client managers are typically your direct contact within a QC company. These are your go-to individuals whenever you have a question or concern about the inspection process. They are generally bilingual and have overseas experience to make sure communication errors are kept to a minimal. Client managers will work with the rest of the QC team to make sure all instructions from the client are clearly understood and the inspections are being scheduled with the suppliers.
One of a client manager's main duties is to relay information from you to inspectors and vice versa. Inspectors are generally local staff that might otherwise have trouble understanding your particular quality expectations. Remember that quality issue you wanted the inspector to be especially careful to look for? Or that on-site test you wanted to make sure the factory was performing correctly by having a third-party inspector observe and report back? These are points your client manager takes from you and conveys directly to technical staff or the inspector. And if you have questions about the inspection report or other aspects of the service, your client manager is able to get on the phone with the inspector and clarify as needed.
Operations Coordinator
Operations coordinators do more than just contact the suppliers and set up the inspections dates. An integral part of an effective QC team, they also serve as your supplier's main person to contact at the QC company. An operations coordinator must contact the supplier and educate them about the whole process, from booking policy, to the inspection process to confirming an inspection or audit date.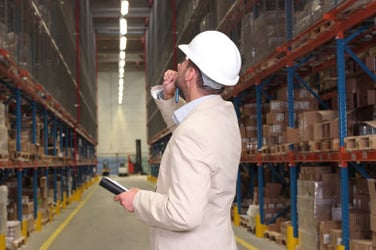 They will communicate with the suppliers to make sure products are ready for inspection and any special equipment needed is available. They will also verify the exact address of the factory. Since the introduction of a third-party to audit their factory or inspect their product can make some suppliers feel uneasy, it's important for operations coordinators to make sure the supplier representative understands and agree to all that the service entails before booking. Operations coordinators work Client Managers and auditors to make sure all inspections are on track and nothing is delayed.
Technical Associate
Once the inspection date is set, it's time to organize all the information from the client and create product-specific instructions for the auditor to use while performing the inspection. A technical associate gathers all technical documents, such as CAD drawings, POs, packing lists, artwork and others and creates QC Checklists and instructions for the inspector to reference (see How to Create a QC Checklist). These instructions are the template the inspector follows in order to know all the defects they need to look out for, tests they need to perform and other requirements. Based on their experience and materials provided by the client, technical associates work with client managers to organize everything into a clear and easy-to-understand format for the inspectors. Any questions surrounding client expectations will need to be answered and clarified before the inspection.
Product Inspectors / Auditors
Product inspectors, or auditors, make up the backbone of third-party QC companies. These are the people actually visiting the factories that manufacture your goods and performing an inspection or audit. Different inspectors often have experience with particular product types. Whereas one inspector might be an electrical engineer with a lot of experience with consumer and industrial electronics, another might specialize more in wood manufacturing and milling. Similarly, some auditors are certified to carry out C-TPAT audits of factories, while others may only be qualified for supplier reviews, audits that follow ISO 9001 guidelines (see The 3 Most Common Types of Factory Audits).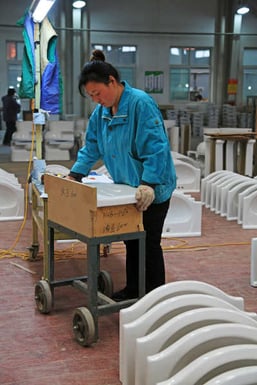 Once the location of the factory is cleared, inspection is booked and inspection instructions are submitted, the inspector will go-ahead and contact the factory to make sure they are aware of the coming inspection. The inspector will spend some time closely studying inspection instructions, often checking any previous inspection reports of the same item to see previous issues, so everything is clear prior to inspection. Inspectors are generally proficient in reading and writing the English language, but they still need help from technical associates and client managers to make sure everything is clear. Inspectors and auditors rely upon the relevant technical associate and client manager to clarify requirements both prior to and during the service.
Conclusion
While not all QC companies are set up exactly in this manner, you always want to make sure your QC company has some type of organized structure as this usually indicates a more organized and efficient firm. And although different firms may assign their staff a different title, every effective third-party QC provider should have staff that carry out the duties of the following four roles:
Client Manager
Operations Coordinator
Technical Associate, and
Product Inspector / Auditor
Each of these roles is crucial within a QC company, and each has their specific functions in order to keep everything running smoothly.