This week in Best in Manufacturing, learn about the challenges of the Fourth Industrial Revolution. Also making the top 5 list is articles about how advanced manufacturing is creating jobs, 3D printing in outer space, challenges and opportunities regarding logistics in Mexico, and the real number of US jobs lost to China.
Each Sunday, we publish a list of top articles and other content related to manufacturing in areas like quality control, product development, supply chain management, sourcing, auditing and law.
1. 5 Challenges of The Fourth Industrial Revolution
Without a doubt, the Internet of Things, big data, automation and other developments in recent years are changing many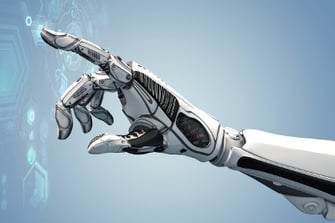 aspects of manufacturing. That's why an article about the challenges presented by these changes kicks off my top picks for this week's best in manufacturing.
Some are calling this era the "Fourth Industrial Revolution" because of the changes currently taking place—and I'd say the name is warranted. Technology has made it easier than ever to access real-time data to benefit sectors ranging from logistics and manufacturing, to sales and marketing. This article focuses on five major challenges presented to the following:
Research & development
Manufacturing
Engineering
CIO and IT function, and
Employees and HR
The author gives a great example of how manufacturers that are willing to adapt to new technologies might benefit with greater automation, more flexible production and "smart products":
A global industrial pump manufacturer, for example, that uses virtual tools and equipment to structure the location and flow of production lines will then be able to more carefully position automation lines, robots, production cells and people to reduce inventory and maximize productivity.
In their concluding words, the author stresses that companies that fail to embrace the changes of the current wave of innovation could be left behind. You can read the full article here:
The Fourth Industrial Revolution: Challenges for Enterprises and their Stakeholders – Ankit Jamwal, IndustryWeek
2. How Advanced Manufacturing is Creating Jobs
If you're like many people, you might think that advanced manufacturing initiatives, especially automation, are eliminating jobs. And to some extent, you'd be right. Labor-saving technologies can result in worker redundancies. But that's not the whole story.
A Forbes article published earlier this week makes a strong case that advanced manufacturing is actually creating many new jobs:
The full potential of the advances won't be realized for years to come. And that's the rub. Many people fear the new labor-saving technologies; they know only too well that jobs will be lost, particularly factory jobs. They don't seem to realize, or don't seem to care, that new jobs also will be created – and that on balance there should be more new jobs than lost jobs.
The author goes on to describe how the new jobs created from advanced manufacturing will require different skills—skills that today's industrial workers simply don't have.
What changes can we expect to see with the introduction of robotics and computerization?
Some of the main changes outlined in the articles are:
Fewer traditional assembly and production jobs
New jobs related to industrial IT, data analysis and R&D
Factory jobs will be less labor-intensive and more focused on problem solving and flexibility; and
With less physically-demanding work, older factory employees could continue to work longer by transitioning to new roles
The main message here is that advanced manufacturing, like previous innovations that improved industrial efficiency, doesn't have to lead to massive layoffs. Check out the full article below for more details:
Advanced Manufacturing Is Not A Job Killer, It's A Job Creator – Harold Sirkin, Forbes
3. 3D Printing in Outer Space?
Did you ever watch the recent film The Martian—or better yet—read the novel of the same name? If not, I'd highly recommend checking out both. The plot involves an astronaut stranded on Mars and NASA's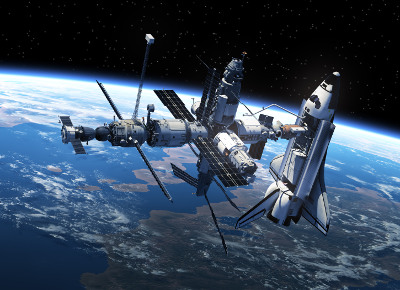 effort to rescue him. One of the main challenges NASA encounters is trying to launch the necessary equipment into space.
How does the story from The Martian relate to manufacturing?
Promising advancements in additive manufacturing may soon enable equipment to be manufactured in outer space with large 3D printers. One Silicon Valley startup hopes to install a printer that will connect with the International Space Station (ISS) and manufacture parts for spacecraft.
The startup, called Made in Space, was just awarded a two-year, $20 million contract from NASA in November and plans to conduct an orbit demonstration in 2018.
There are, of course, some challenges presented in printing equipment in outer space, as the article mentions:
Raw materials still need to be brought from Earth and fed into the printers, but the rest of the process could be entirely automated, handled by one or more robotic arms that build free-floating systems or assets for the space station.
The company has already launched the first 3D printer in space, which has been aboard the ISS since 2014. To learn more about this exciting new development in additive manufacturing, read the full article below:
This Company Bets That Space Systems Could Be Printed In Orbit – Megan Crouse, Manufacturing.net
4. New Opportunities and Continued Problems with Logistics in Mexico
Coming in at number four this week for best in manufacturing is an interesting look at the current state of logistics in Mexico.
As many American manufacturers know, sourcing from Mexico, rather than overseas, can significantly shorten supply chains. But there are a number of unique disadvantages that handling shipping from Mexico presents, such as the country's "severe" cargo crime. High cargo theft in Mexico has increased costs and made it more difficult to find U.S. truck drivers who are willing to transport goods across the border.
The author of this article also points to Mexico's infrastructural limitations:
The country's current administration has allocated more than $30 billion to expand and enhance them by 2018. However, that doesn't change the fact that their maximum speeds are slower (just 55 miles per hour), their overall footprint is considerably smaller (just one-sixth the size of our country's) and their total cost of tolls higher than many U.S. shippers are accustomed to.
But Mexico's logistical situation isn't all bleak. There has been major upgrading of the country's railways, for example, including more than $1 billion spent to enhance rail in the northeast region. Mexico has also raised the minimum level of compulsory education from 9 to 11 years, making it easier to hire more educated warehouse staff. Check out the full article below:
Straight Talk About Logistics In Mexico – Jeff Suchevits, Manufacturing.net
5. How Many U.S. Jobs are Really Lost to China?
As the U.S. presidential debates continue to heat up, I think it's time for a reality check. Talk of free trade and its role in the outsourcing of millions of American jobs has been at the forefront of many candidates' agenda. And it's not just politicians that are raising the issue. Many Americans have lamented about the loss of American jobs for decades with many p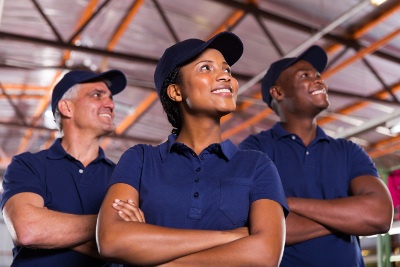 ointing to China.
But how rapidly are American jobs leaving the U.S. today?
One article shows that the trend of jobs leaving the U.S. has seen a balance with new jobs arriving and is approaching reversal:
In 2015, the United States added 67,000 manufacturing jobs — including those that previously had been moved to facilities overseas and then brought back to U.S. factories, and those created by foreign-owned companies and investment. Since 2010, more than 249,000 jobs have been reshored.
The author points out that products which are more labor-intensive to produce and command lower retail prices have traditionally been more affected by outsourcing, such as garments, furniture and toys.
One of the main messages of the article is that manufacturing jobs in the U.S. have suffered due to a lack of skilled workers, indicating that free trade policies and high labor costs are not the only reasons for the continued trade imbalance.
Overall, I liked the author's fresh take on the subject and the fact that they brought real data to a controversial issue that seems overcrowded with political rhetoric. You can read the full article here:
Why US Isn't Losing As Many Jobs to China – Dora Mekouar, Voice of America
---
We're constantly scanning the web for top manufacturing stories and news. But if you'd like to submit an article for consideration for our weekly Best in Manufacturing, send us a message and let us know.