Perhaps more than any other industry, cosmetics packaging needs to do a lot of different things. This is why performing supplier audits and maintaining an effective quality control system are absolutely essential for cosmetics brands. But first, you need to understand what the function of product packaging really is.
Here are five essential functions that your comsetics packing needs to perform:
1. Maintain Brand Image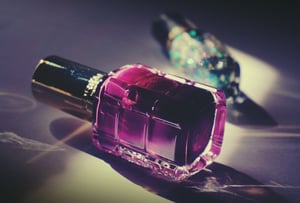 It is crucial to choose a material that represents your brand image. Most high-end products are packaged in glass due to their clean finish and weight. If you want luxurious packaging, then go for frosted glass. If you are going to offer freebies, choose a plain standard film.
You can also have the product custom printed to give it a luxurious look. Make it thicker by using a cemented film. Give your cosmetic product a luxurious look by applying a matte finish and extra gloss to the glass and label. Plastic packaging is suitable for affordable and accessible products. Plastic gives you the option to choose from a wide variety of colors that will attract a younger demographic.
2. Satisfy Labeling requirements
Your company can be vulnerable to litigation risks if you fail to indicate the cosmetic's expiration. Most consumers will immediately throw away a product when they find out it is expired. Therefore, you must display the lifespan of the product on the packaging. The labeling on your cosmetic products must include the following:
Pack size
Country of origin
Declaration of ingredients
Product function
Batch code
Warnings and precautions
Best before end date
3. Protect the Product During Transport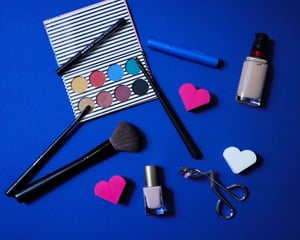 You need to protect your product while transporting it to make sure it's safe during shipping. There are three layers in packaging cosmetics during transportation:
The primary packaging is the cosmetic container which is commonly known as retail packaging.
The secondary packaging is the packaging the customer will open to reach the cosmetic.
The final one is the tertiary packaging which is used in shipping the product. It protects the product from being damaged during shipping.
If the product is fragile, you need to have it in additional packaging to avoid breakage. Make sure you check for leakages and contamination.
4. Protect the Product From Contamination
Cosmetic products can discolor, grow mold, or change in smell without proper preservation. Such a product is not acceptable to consumers. The product should be safe from any contamination. You need to use the right container to protect your product from reacting with other substances. If you are shipping your cosmetic products during the hot climate, they can melt. Especially if it's heat sensitive.
5. Utilize Sustainable Materials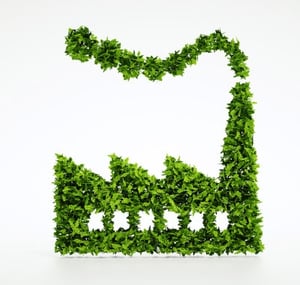 Sustainable packaging is becoming increasingly important to both consumers and regulatory agencies. Taking this into consideration, the materials you use in packaging your cosmetic product should be environment-friendly. Your customers will be happy to know that your company protects the environment.
Quality Control for Cosmetics Packaging
Cosmetics brands need to take a lot into consideration when designing their product packaging. By creating and implementing a quality control system, brands can achieve peace-of-mind that their packaging will fill the requirements needed to reach the marketplace. To learn more about AQFs experience with quality control for cosmetics packaging, contact us today or download the eBook below.