If you were about to invest a million dollars in a company, you probably wouldn't do it without a little research beforehand. Similarly, if you're going to invest in sourcing products from China, you'd be wise to practice due diligence.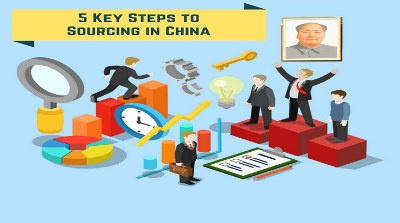 If you were about to invest a million dollars in a company, you probably wouldn't do it without a little research beforehand. Similarly, if you're going to invest in sourcing products from China, you'd be wise to practice due diligence.
Some problems with Chinese suppliers stem from irreconcilable differences. Some are seemingly random and unavoidable. But you can avoid the majority by following a set of specific steps to ensure there's transparency and you and your supplier understand each other.
This article assumes you're familiar with where to begin your search for suppliers (related: 5 Steps to Sourcing in China). Here we'll delve into how to narrow your options and follow through right to receiving the product you want that meets your standards and requirements.
So save yourself from wasting time, money and energy with the wrong suppliers. Check out these five keys to successful sourcing in China:
1. Assess suppliers' ability to communicate
Many suppliers begin the process of sourcing from China by trying to looking for suppliers based on whether they can offer the product they want at the right quality level and price (related: 3 Tips for Getting the Best Price from Suppliers). But a supplier's ability to communicate is equally important. In fact, poor communication between customers and suppliers is one of the major causes for manufacturing troubles.
You can assess the ability of potential suppliers to communicate relatively easily right from the start. Pay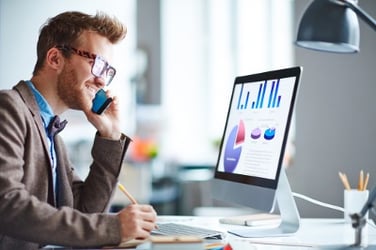 attention to the following when communicating with a potential supplier:
Responsiveness – How long does it take for your main contact to respond to your questions, comments and concerns?
Attention to detail – Are the responses you're receiving thorough and complete?
Clarity – Does the supplier communicate clearly so that you can easily understand?
Some suppliers can leave importers feeling confused, raising more questions than answers with their correspondence. Working with this kind of supplier can quickly lead to problems later in the sourcing process. A supplier with a strong ability to communicate will sufficiently address your questions so there's a mutual understanding (related: 5 Qualities of a Good Supplier).
Avoid suppliers that make assumptions
One cultural element of working with Chinese suppliers—and others in Asia—is their tendency to make assumptions in the absence of information. Sometimes a supplier might avoid asking questions if they're afraid it might make them look incompetent. And the result is often disappointment when the finished goods don't meet expectations.
For example, if a supplier of electric blenders isn't aware of any requirements for an instruction manual, they might not ask the customer to confirm if one is needed. Even if that supplier is aware that instructions are commonly included with this kind of product, they may hesitate to ask for clarification. The result could be that the supplier provides the wrong manual with the product or none at all.
One way to test a potential supplier is by leaving out a more obvious detail in your requirements to see if the supplier notices the missing information. An attentive and direct supplier will follow up to find out information that's important to your products and will not make assumptions during production.
However you begin sourcing from China, you'll likely save time and prevent mistakes by first making sure your suppliers can effectively communicate (related: 3 Ways to Improve Communication with Suppliers).
2. Request product samples from the factory
Requesting product samples is an easy, no-commitment option for narrowing down your list of potential suppliers. An important step when sourcing from China, asking for product samples helps you gauge whether or not the supplier can actually provide what you're looking for. Most reputable suppliers are willing to send a product sample to interested parties for a relatively small fee.
Obtaining a sample lets you scrutinize every aspect of the product, from the parts and materials used to product dimensions and the supplier's attention to fine details. With samples in hand, you can:
Product samples from a factory are meant to represent the best the supplier can offer in terms of meeting your requirements. And samples can tell you a lot about suppliers to help you make an informed decision when sourcing from China.
Misleading product samples
It can be difficult to confirm that a product sample sent by a supplier was actually manufactured in their factory. A supplier might misrepresent themselves by providing a better sample from another factory to try and get your business. Although this is a fairly uncommon practice, it's helpful to know what you can do to prevent being misled.
Aside from visiting the factory, importers working with a new supplier often begin with a small production run, sometimes called a "trial" order. This smaller, initial order will allow you determine if a supplier is able to meet the standard it set with its original sample. You may find that mass production doesn't match the product sample. And this could indicate you're working a factory that talks a big game but can't deliver.
3. Audit the supplier's facility
An important part of finding the right supplier is visiting the factory to conduct an audit. This is as true of sourcing from China as it is anywhere. You may choose to visit the factory yourself. But most importers generally send in-house or third-party professionals to conduct a more formal audit. There are several common types of audits used to assess a factory, the most common of which is the supplier review.
Auditing quality management systems
A supplier review is a general audit of a factory's quality management systems, typically based on ISO 9001 standards. Auditors conducting a supplier review will check a number of important areas in a factory, including:
Maintenance of basic facilities & production equipment
Production environment
Operational procedures & record keeping
Materials control
During-production control
Finished goods control
Lab testing
Engineering & design
HR recruitment & training
Business development & management
Many importers choose to conduct this kind of audit once they've narrowed their list of potential suppliers to three or fewer. The results of the audit help the importer confirm that the factory is legitimate, operating legally and capable of manufacturing their desired product.
Other common types of factory audits
Most importers are content to begin working with a supplier following a supplier review. But there are several other types of audits common in manufacturing that some importers insist on conducting, such as:
Social compliance / ethical sourcing audit – importers distributing through various retailers, such as Target and Walmart, often require this type of audit to ensure their supplier meets the retailer's requirements. Auditors check areas like workplace safety, labor practices wages and social benefits (related: How Importers Meet Walmart Ethical Sourcing Standards).
Good manufacturing practices (GMP) audit – this audit is common among manufacturers of food products, medical devices, cosmetics and pharmaceuticals. The U.S. Food and Drug Administration (FDA) and the World Health Organization (WHO) commonly set guidelines for GMP (related: GMP Audits and Why Manufacturers Need Them).
Customs-Trade Partnership Against Terrorism (C-TPAT) audit – this is less common among audit types and seeks to confirm the security of a manufacturing facility. Auditors will check for monitoring of computer access, inspection of incoming trucks, security training of facility staff and other areas.
No matter which type you choose to conduct, an audit before beginning production goes a long way in evaluating a potential supplier. Audits not only can identify potential problems in a factory. They can also help you choose the best supplier to begin sourcing from China.
4. Set clear expectations for product requirements
If there's one area of manufacturing importers are least likely to give adequate attention to, it's setting clear
expectations. It may seem like a simple concept, but unclear expectations are the chief cause of the majority of problems related to product quality, nonconformance to specifications and shipping delays.
You should attempt to set your expectations as soon as you make contact with a prospective supplier. But at this point, having likely chosen a supplier, there are a number of ways you should continue to do this throughout the sourcing process.
Show requirements in the QC checklist
Almost every importer, whether their product is simple or complex, costly or cheap to produce, should
provide their supplier with some kind of quality control checklist. A QC checklist is the main document responsible for detailing product specifications and requirements, including:

Product dimensions
Any Pantone codes for color specifications
Packaging requirements (e.g. double-ply cardboard, staples, polybags)
Any on-site testing required during inspection (e.g. carton drop test, function testing)
Any equipment required for inspection and who should provide it (e.g. hi-pot tester, vulcanization tester)
A detailed QC checklist helps the supplier understand your requirements for the product. It also serves as the standard criteria for inspecting the product before shipping.
Issue a detailed PO
Just as the QC checklist is important for setting product expectations, the purchase order (PO) is your opportunity to clarify other requirements. Almost every importer is familiar with POs. But few typically take full advantage of them by including detailed expectations for an order. An effective PO contains everything from basic information about the supplier and payment terms, to product details, incoterms, ex-factory date and more.
Since the PO is issued well before mass production begins, providing a detailed one helps the supplier fully understand what you expect. You and your supplier have the chance to iron out any details that need clarification before mistakes are made or problems emerge (related: The Essentials of a Solid Purchase Order).
Obtain and approve a golden sample
You may have requested a product sample from one or more potential suppliers earlier in the sourcing process. But you probably haven't yet approved a product sample that perfectly represents what you expect to see in mass production. An approved product sample, or "golden sample", serves as:
A model for production that factory staff can refer to when manufacturing the order and
A model for inspection that any inspection staff can use as a comparison to assess the quality and conformance to requirements of finished goods
After discussing your product requirements, ask your supplier to produce and send you a few samples. Check the samples carefully to make sure they're exactly what you want. You should have at least two samples that you can approve as golden samples and send to your supplier and product inspector (related: 3 Must-Do Procedures for Handling Golden Samples for Manufacturing).
Whether you're sourcing from China or elsewhere, setting clear expectations is vital to avoiding misunderstandings that so often lead to problems.
5. Conduct product inspection
You've confirmed the supplier you'll be working with, and there's a mutual understanding of your expectations. The last key to sourcing from China is to check the quality of the goods before they ship. There's no better way to verify the order status and quality than by visiting the factory and conducting an inspection.
When to conduct product inspection?
An importer can generally inspect a product at multiple stages of production. Which stage and how frequently to inspect largely

depends on your budget for quality control, your shipping deadline and your product complexity. There are three main types of product inspection defined by when they occur:
Pre-production inspection - this is part of what's called incoming quality control (IQC). A pre-production inspection typically looks at the raw materials and components that will be used in manufacturing a product.
During production inspection - also called "DUPRO" inspection, during production inspection allows for checking the goods during various production processes, in addition to checking material use and workflow. This inspection type is especially beneficial for shipments of large quantities with continuous production, products that involve many different processes and products that are vulnerable to defects that can't be reworked at the later stages of production.
Final inspection - generally regarded as the bare minimum importers will insist on for QC oversight. Inspection at this stage will generally look at mostly finished goods, as well as packaging.
Inspection offers different insights depending on when it's conducted. And importers that expect a higher chance of problems occurring at a particular production stage are typically better offer inspecting there. This is especially true of those importers working with a tight budget for QC.
Who should conduct product inspection?
When it comes to who will be visiting the factory to actually inspect the goods, the vast majority of importers rely on one or more of the following options:
Factory self-inspection
Some importers, particularly those new to sourcing from China, will rely on the supplier's own QC staff to inspect the product before it ships. Although factories typically have QC staff employed for this, there's an obvious bias inherent in asking someone to review their own work. It's highly recommended to have a trusted agent that is not employed by the factory to inspect the goods and report back (related: Third-Party Inspection vs. Factory Self-Inspection).
Personally visiting the factory to inspect
In addition to factory self-inspection, some importers insist on personally traveling to the supplier's facility to inspect the product. Typically, importers feel more compelled to do this when working with a supplier for the first time. But traveling to China, or any other country, for inspection can be costly and inconvenient.
Hiring full-time inspection staff
A popular option among larger companies, some importers opt to hire locally-based, full-time inspection staff. Aside from generally having an engineering or manufacturing background, you can train these staff to be experts in your product. The downside is that full-time inspectors continue to earn a salary during idle periods. They're also more likely susceptible to corruption if they visit the same factories regularly (related: Independent Inspection vs. In-House Inspection).
Third-party inspection
Most importers can benefit from either fully or partial outsourcing of inspection services to a professional third-party QC firm. Well-established QC firms in China also tend to have inspectors located throughout the country. So they're able to reduce travel needed to get to the inspection site and related expenses. And third-party QC companies will often have procedure in place, such as rotating inspectors regularly, to limit corruption risk and other concerns.
It's important for importers to remember that there is no "one size fits all" solution to product inspection. Each importer will need to examine their own unique set of circumstances to determine when to and who will inspect. But anyone sourcing from China can be sure that product inspection, in one form or another, is vital to ensuring expectations are met.
Conclusion
When working with a new supplier, there's always the potential for unforeseen issues. It's impossible to predict everything that can go wrong. This is true whether you're sourcing from China or anywhere else. But you can protect yourself, your investment and your customers by following the above advice.
By practicing due diligence every step of the way—from identifying a supplier, to setting expectations and making sure your supplier follows through—you're sure to have a more positive experience.
---
Do you have any other advice for importers sourcing from China? Share them in the comments below!