Is it easy to source products in China? Most experienced buyers of Chinese-made goods will tell you that finding a supplier that can manufacture the product you want isn't a problem. What is frequently a challenge is finding a reputable supplier that can make a product that meets your standards. In an earlier article, we answered the compelling question, Is Sourcing in China Still Competitive? Now, we want to share with you the five steps you should take in order to begin sourcing and securing a long-term supplier in this competitive country.
China is now an industry leader with its expertise in electrical machinery and tech consumer goods. However, Chinese suppliers also export all kinds of other products such as data processing equipment, apparel, textiles, iron, steel, optical and medical equipment. With an increasing number of buyers looking to source from China, it has become a fairly difficult process to start, due to the amount of competition out there among suppliers.
In an earlier article, we answered the compelling question, Is Sourcing in China Still Competitive? Now, we want to share with you the five steps you should take in order to begin sourcing and securing a long-term supplier in this competitive country.
1. Know Your Product
The first step is often the most difficult. You often don't know where to start or who to talk to. Knowing exactly what type of product you are looking for is the first thing you need to figure out before anything else. Knowing the product will make it easier to narrow down potential suppliers and then later determine what qualifications the supplier should have. Having a clear photo ready to show suppliers is a necessity. And any additional specifications about the product would be ideal. Basically, the more information you have on your product, such as having a clear description of the material and function of the product, the easier it will be to find a qualified supplier. Making a list of questions to ask suppliers, along with a brief description of your company, will ensure leaving a meeting in good standing.
2. Search for Chinese Suppliers in the Right Places
Your best bet is to start by searching for your potential suppliers on B2B websites. At the moment, the top three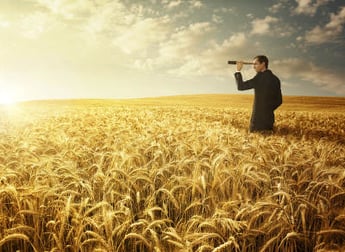 websites for sourcing in China are Alibaba, Global Sourcing and Made-in-China. Using keywords to start your search is best to get the widest range of suppliers possible. Although you may need to change the key words a couple times to find exactly what you are looking for. Apart from just looking on websites, attending trade shows and using search engines are two effective options for finding suppliers.
3. Initial Contact with Chinese Suppliers
When you finally find the product you want and have narrowed down some choice suppliers, your next step is to contact them. If you're attending a trade show, you will likely be able to communicate with a representative directly in person – giving you the benefit of live feedback. Suppliers at a trade fair might also have product samples on-hand at their booth, which can offer practical insight as well.
When contacting a supplier you've found on the web, reach out to them by email. Email the supplier by using the internal messaging system provided by the website you are using. Have a brief introduction of your company ready and what product you are looking to source. But most importantly, leave your email address and request for the supplier's email address. The website may not have this information, so it is important to get it as early as possible. Follow up with the factory by email back and forth to verify their ability to communicate properly and efficiently. This will help you gauge their cooperation level and interest of doing business with your company.

4. Evaluate Your Chinese Suppliers
Get a feel for prospective suppliers' attentiveness and communication. You might find it helpful to rate each supplier on how comfortable you would feel doing business with them. Judge them on their email and phone call c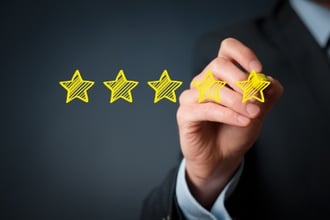 ommunication, rather than only considering prices quoted. Choosing a supplier based on price alone can prove to be costly in the end, by refusing a batch of worthless product. Some of the most important points to focus on are communication and the supplier's management ability. A supplier that is slow or dodgy when responding to questions before an order is placed is far more likely to be unreliable once they've received your deposit for an order. Many an importer have fallen prey to Chinese suppliers that bait-and-switch or repeatedly delay production and shipping dates.
5. Further Investigation
Once you have narrowed your search to one or a few potential suppliers that you feel comfortable about, do NOT go ahead and place an order. Before any financial transaction or order takes place, perform an audit of the supplier or hire a qualified 3rd-party to verify the supplier on your behalf. This type of audit, sometimes known as a Supplier Review, is based on internationally-recognized ISO 9001 standards. A Supplier Review looks at various aspects of a supplier, such as production capacity, internal quality control and financial records to determine if this supplier is reputable and qualified for manufacturing your product. (For more details, see What is a Supplier Review?).
An audit carried out before placing an order helps with transparency and reduces your risk of working with a bad supplier (see 4 Telltale Signs of a Bad Supplier).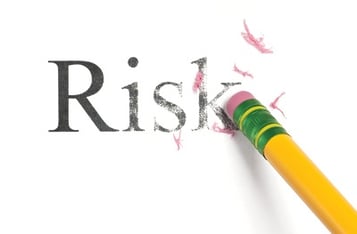 Conducting an audit of this kind is especially recommended when working with a supplier for the first time. A Supplier Review is one of the best and only ways to protect yourself, your investment and your company from potential financial loss.
Conclusion
Sourcing in China can be a daunting task when approaching it from another corner of the world. Remember these important steps to improve your chances of success:
Know what you are looking for in order to alleviate the process of finding an appropriate supplier.
Utilize B2B websites or attend trade shows to have the most access to viable candidates.
In order to establish a strong relationship with a future supplier, send a respectful email to introduce yourself and your company, rather than just requesting a purchase order price quote.
Evaluate your suppliers carefully and make sure you feel comfortable communicating with your supplier on a regular basis.
Carry out an audit to verify the supplier's information and increase your chance of obtaining the best possible product from your order.
Sourcing in China can be quite a lengthy process but it has more than its fair share of payoffs in the end. So best of luck on your journey to beginning a profitable relationship with suppliers in China!