What are the best ways for a Western company to monitor quality at a contract Chinese manufacturer? What groundwork should you lay before working with a Chinese supplier? You'll learn the answers to these questions and more in this bulletin article.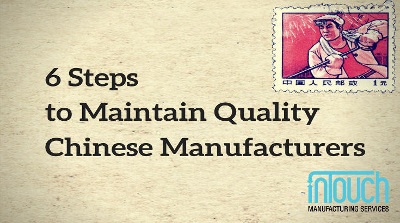 It should come as no surprise that China remains a major manufacturing hub for buyers abroad. As of 2013, Chinese suppliers were producing more personal computers, mobile phones, energy-saving lamps, solar panels, air conditioners and shoes than any other nation on Earth. These days, you have your pick among a seemingly endless list of suppliers in China, all eager to get your business and all touting their ability to make a quality product.
But as many buyers are finding out, compliance with quality and other standards can be a major issue. A segment of the T.V. program "60 Minutes", which aired on March 1st, revealed a startling discovery related to a national flooring chain and the largest retailer of hardwood flooring in North America. The report found the company was allegedly selling China-made laminate flooring that contained high levels of formaldehyde, a known carcinogen. Some samples tested allegedly contained as much as 13 times the formaldehyde emissions limit set by California. Where did the retailer go wrong? And how can you monitor quality at your Chinese manufacturer?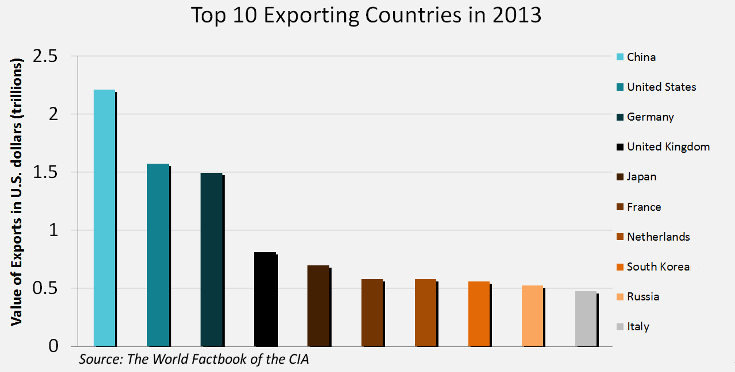 (Don't miss the manufacturing podcast that covers this article!)
Making a Quality Product Starts with Choosing a Quality Supplier
In recent years, China seems to have garnered the reputation of a country that manufactures cheap, lower-quality products. But the experienced buyer knows that many Chinese suppliers are also capable of making goods at a higher quality, albeit often at a higher cost. So how can you discern the quality suppliers from the lesser ones, and how can you ensure that they continually produce to your standards?
Before you place an order with a Chinese manufacturer, there are a few steps you should take to set expectations.
1. Audit the Chinese Manufacturer
The best way to get an idea of a supplier's ability to manufacture your product is to go to the factory, or hire a professional third-party, and carry out an audit. Factory audits are generally conducted based on internationally accepted ISO 9001 quality management standards. A professional audit of this kind should be able to answer many relevant questions, including:
Does the supplier have the necessary legal licenses and certification (e.g. export license)?
What processes does the factory perform and what equipment do they have for manufacturing your product?
Has the supplier incorporated its own Quality Management System?
Does the factory perform IQC on raw materials/components?
Are any chemical materials properly labeled and stored to prevent contamination?
Do the factory's own QC staff perform final inspections, and do they have written instructions for inspections?
Carrying out a professional audit of a Chinese manufacturer helps you reliably determine if you're working with a competent and capable supplier in China.
2. Draft a Vendor Guide with Terms & Conditions
Maybe you've audited a Chinese manufacturer and you're confident that you'd like to work with them. The next step is to set expectations as explicitly as possible, typically done by creating what's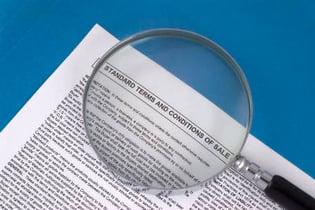 sometimes called a "vendor guide". A vendor guide is a document that outlines policies and procedures that a manufacturer must abide by, in order to work with a particular buyer. Vendor guides can often be quite lengthy, particularly those for larger retailers like Walmart. Vendor guides typically include guidelines related to social compliance, shipping & logistics, packaging standards, approving samples and receiving authorization to start production.
Perhaps the most crucial component of any effective vendor guide is a terms & conditions agreement. The terms & conditions agreement should specifically address areas including:
Payment terms
Non-Disclosure Agreement (NDA)
Penalties for late shipments or defective orders
Right of inspection; and
Exclusivity, i.e. to what other markets the supplier can distribute
Allow enough time for clarifying the finer points so you can come to an agreement that's reasonable to both parties. Remember that a supplier will often promise you the world before you place an order only to under deliver once you've paid the deposit. A vendor guide with terms & conditions agreed upon by the Chinese manufacturer helps clarify expectations and ensures you're working with a supplier you can trust.
It's worth mentioning a major cultural difference here. Business agreements are treated by Chinese partners more casually than they would be by American or other Western partners. A contract signed by two parties signifies a legally binding agreement, as Westerners understand it. But in China, contracts are often treated merely as a set of guidelines to follow in good faith. Although you may have reached an agreement with a Chinese manufacturer, you may find the situation changes unexpectedly from time to time and deviates from the agreed upon contract. Such has led to the frustration of countless buyers overseas.
But this apparent loose adherence to written agreements was much more common ten years ago than it is today, and it will likely be less common still ten years from now. Many larger foreign companies are able to take their manufacturers to court and successfully settle legal disputes in their favor - often citing written agreements. On the other hand, owners of small and medium-sized businesses should first consider if the money needed for litigation will be worth the gains from winning a court case. No matter the size, a foreign company's best chance at success is to hire Chinese legal representation and plead their case in Chinese court.
Monitoring and Improving Quality at a Chinese Manufacturer
Now you've laid the groundwork for successfully partnering with a Chinese manufacturer and found a supplier that can make your product the way you've specified by conducting an audit of its factory. You've made your expectations clear by drafting a vendor guide with specific and agreed upon terms & conditions. So how can you be sure that production remains on track and quality is maintained after you've placed an order and well into the future?
3. QC Checklist Development and Product Inspection
There's perhaps no better way to monitor quality than by conducting a product inspection on-site. If you and your Chinese manufacturer have a reasonable agreement in place for working together, you should have established your right to inspect. This should give you – or a third-party of your choosing – access to visit the factory in which your goods are being made, and verify product quality and order status firsthand.
If you're going to hire a third-party to carry out a product inspection on your behalf, it's best to prepare a QC checklist ahead of time, preferably before placing an order. Just as product specifications and the vendor guide help to convey expectations to the manufacturer, a QC checklist serves as a reference for the factory staff during production. A checklist also lets your auditor know what to verify during inspection. Although the level of detail can vary depending on the buyer's needs, most QC checklists should contain the following:
An Acceptable Quality Limit (AQL) or sampling plan
Packaging, assortment, and styling information
Product materials, construction, and dimensions
Any on-site testing required
Required inspection equipment and the party responsible for providing it, e.g. Pantone color swatch or battery voltage testing device
A list of potential defects; and
A list of acceptable quality issues
A comprehensive QC checklist lends to a more thorough inspection of your products and better reporting. Moreover, providing any product return data from previous orders goes a long way to giving your suppliers clear feedback on quality issues.
The production point at which to conduct an inspection is entirely up to you. Inspections at different stages of production yield different insights into your order quality and status. A product inspection carried out closer to order completion and shipping, for example, will tell you more about the condition of the finished product and what you can expect to receive. However, if an inspection is only conducted near the end, you may find defects too late to correct or mitigate.
4. Lab Testing
Many buyers supplied by Chinese manufacturers insist on having their products tested in a professional lab, often relying on the help of a third-party. There are a host of different reasons why lab testing may be necessary for a particular product. A buyer of power banks for mobile electronics, for example, may choose to test their goods for electrical capacity. A car tire buyer might test their goods for performance and safety. And to return to the example of the laminate flooring chain, they would have done better to have their products routinely tested for material composition and toxicity.
Whatever the product, it can be difficult for buyers to be confident about the quality of parts and materials without performing some kind of testing in a qualified lab. A lab should hold accreditation from organizations such as HOKLAS or ACLASS. Routine – or even randomized – lab testing can help you to be sure your Chinese manufacturer is making a product that meets your standards one production run after another.
5. Process Auditing
Process auditing is a key function of quality maintenance and improvement. Part of fostering a good, working relationship with your Chinese manufacturer means helping them to improve. By visiting the factory and taking a close look at their production processes, you may be able to identify ways to improve them. Improvement may come in the form of rectifying a recurring defect by creating a corrective action plan. It could also mean finding inefficiencies with a process that, if properly addressed, could save the manufacturer time and money. Keep in mind that you're working with a Chinese manufacturer, and that means they may have some catching up to do to meet U.S. or other standards.
6. Social Compliance Auditing
Just as a Chinese manufacturer may be using outdated production processes, they may also be using outdated labor practices. Social compliance is an issue that came to the forefront of many retailers' agendas with the infamous and fatal garment factory fire in Bangladesh in 2012. The resulting investigation uncovered poor safety measures within the factory and led to a public relations disaster for the brands involved.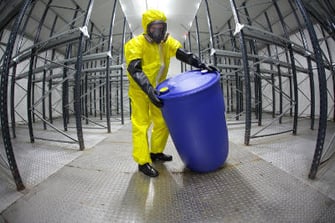 A shift in consumer attitudes towards social compliance has placed the responsibility on the retailers to ensure that their suppliers are meeting ethical standards. Major brands like Target and Disney have their own standards that they communicate and manage with suppliers. So you'll want to make sure that your Chinese manufacturer can meet any standards set by retailers to which you distribute. This means carrying out social compliance audits to ensure that your supplier is in acceptable condition, should your retailer decide to conduct a formal audit.
Helping your Chinese manufacturer improve social compliance could be as simple as asking them not to block fire extinguishers with finished goods in storage. Other examples of improvement could be installing a first aid kit near the production line or ensuring that workers are being provided with insurance. Social compliance may not be the first thing that comes to mind when managing quality of a Chinese manufacturer. However, it's worth looking into, as neglecting it could have enormous negative impacts on a business. Furthermore, social compliance is an aspect of the retail environment that is only going to develop further and become even more necessary.
Conclusion
Many buyers continue to source goods from Chinese manufacturers to reap the benefits of low cost labor and materials. But monitoring and maintaining acceptable quality is among buyers' chief concerns when choosing suppliers. Before placing an order, it's important to audit your Chinese manufacturer to get a clear view of capabilities and to answer pertinent questions. It's also vital to create a vendor guide with clear terms & conditions for your supplier to follow, in order to protect yourself as the buyer.
When you've chosen a supplier, test the product in a certified lab to make sure that it meets your standards. Develop a QC checklist and carry out inspection at the factory to be sure that mass production lives up to your expectations. Conduct process auditing to root out any inefficiencies or issues related to the production process. And finally, make sure that your Chinese manufacturer is adhering to your standards for social compliance by verifying factory conditions with an audit on-site.
Stick to these six ways to maintain quality Chinese manufacturers and steer clear of the troubles faced by the laminate flooring chain!
---