How simple is it really to arrange and carry out a product inspection? And where is your hard-earned money really going when you pay a third-party QC company to inspect on your behalf?
This is a question we get asked a lot – and for good reason. Buyers are in the business of striking a balance between providing their customers both a low cost product and one that meets certain standards of quality. The cost of product inspections is generally an expense passed on to the customer.
That's why we saw a need to give you a behind-the-scenes look at some of the operational functions you might not have considered – functions product inspection companies depend on to run smoothly. In an earlier article, we walked you through a day in the life of a QC product inspector. Here, you'll learn about eight previously unknown duties of operations staff that are essential to any third-party product inspection.
Balancing order complexity with the client's budget
This is the work that goes into providing a quote. It isn't a perfect science and depends on variables like the number of SKUs in the shipment, the total quantity per SKU, factory location and any special testing requirements. In many cases, the client will be provided with a couple of service options from which to choose.
Following up with suppliers to confirm basic service information
This often means LOTS of calls and emails to get things booked at the right time. It can also mean checking with the factory to make sure that any specialized testing equipment will be made available during the inspection.
Selecting the right inspectors for the job
Although most staff will be what you can consider "general inspectors," it does not mean they are capable of inspecting every kind of product. This means the QC company is constantly evaluating how new inspections might affect ones that have already been scheduled. For example, an inspector with specific experience with toys scheduled to inspect a stapler might need to be reallocated to handle a last-minute toy inspection.
Arranging transportation and accommodation for inspectors
Since inspectors generally take public transportation to and from the factories, location and geography can affect product inspection. Many inspections require sending staff the night before a service or having them come back the day after. In either case, the inspector is usually required to stay overnight in a hotel. This also means an inspector might be busy for three days while only spending one day in the factory. The farther the factory is from normal service centers, the harder it is to get people from Point A to Point B.
Organizing documents required for inspection
Inspectors are human and sometimes make mistakes, but ultra-clear documentation minimizes the risk of that happening. It also creates the foundation for a detailed and efficient inspection.
During-service follow up
The QC company office makes contact with the inspector around lunch time to make sure everything is going well and will finish on time. This also gives the QC company a chance to communicate any urgent issues to the client.
Vetting the inspection report
An inspection report is thoroughly reviewed before the inspector leaves the factory. This entails someone scouring the report for inconsistencies o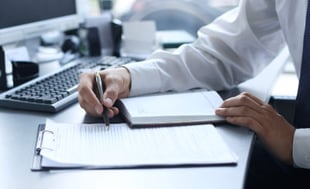 r unclear information. This is a critical step in determining if the service was done properly and without any improper benefits. An inspector who cut corners or faked results generally has a hard time answering specific questions about the report.
Post-service follow up
Following-up after a product inspection comes last and entails giving feedback to the inspector about his or her performance. This feedback might come from the client or from coworkers also involved in executing the service.
Conclusion
More work goes into arranging and executing an inspection than you might think. Operations staff carry out a lot of frequently overlooked tasks, including those related to:
Quotations
Confirming service information
Inspector selection
Logistics
Organizing specifications
During-service follow-up
Reviewing reports; and
Post-service follow-up
Having an understanding of the inner workings of a product inspection company will help you with knowing what to expect from your own QC provider. So keep these eight important steps in mind when choosing a company to trust with inspecting your products.