This week on Best in Manufacturing, learn how Adidas is using advanced manufacturing techniques for mass customization, opportunities for garment manufacturing in Indonesia & more!
Best in Manufacturing – December 3, 2017
Each Sunday, we publish a list of top articles and other content related to manufacturing in areas like quality control, product development, supply chain management, sourcing, auditing and law.
1. A glance at future mass customization via Adidas' Speedfactory
You can go to a mall right now and browse a wide variety of shoes. Go online, and that selection multiplies significantly. Yet, in both cases, there's a downside. In the case of the former, you might find what you like, but it might not be exactly what you want.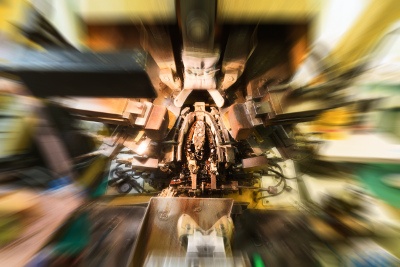 When it comes to ordering online, sure, you might discover that perfect shoe, but it might take a long time to reach you.
While I believe we're not quite at the point of being able to simply go online, completely customize our order and have it delivered the same day, the Adidas Speedfactory is a step in that direction and may be a sign of changes to come…at least for shoes.
The Speedfactory utilizes "3D printing, robotic arms and computerized knitting". These advanced technologies enable the factory to respond quickly (hence the name "Speedfactory") to changes in market demand and create customized goods. The trends of the moment and of tomorrow become much more lucrative with this type of facility, since less time is spent waiting for goods to arrive from foreign shores.
And that's part of the appeal of factories like the Speedfactory – reshoring. This featured article makes the point that, no, the Speedfactory won't employ thousands of workers. The Speedfactory won't produce a significant portion of Adidas' annual shoe output. But it is production coming back to Germany, closer to the target market for the shoes being made there.
An economist referenced in this featured article mentions,
We used to have distribution built around manufacturing, and now I think that manufacturing is going to be built around distribution.
With the German Speedfactory located closer to the users of its products, Adidas is able to bypass the lead times that can ruin importers and big deals. In the future, the company might create larger Speedfactories and rely less on its international supply chain. And this is just for shoes – imagine all the other industries that could become just as speedy and reshored.
What are your thoughts – do you think facilities like the Speedfactory will become more common in the next few years, or is the manufacturing industry still far away from that type of development?
To read the detailed article that covers the Speedfactory, check out the full article in the link below:
Inside Adidas' Robot-Powered, On-Demand Sneaker Factory – Anna Wiener, WIRED
2. Should you turn to a sourcing agent for manufacturing in China?
There are thousands of factories and trading companies on Alibaba waiting for you to contact them and get business going. Yet it's not always clear who you're talking to – a trading company or a factory. And in other cases, you might want to bypass online sourcing platforms altogether, preferring instead to work with a sourcing agent.
Sourcing agents, similar to trading companies, typically have established factory networks and relationships that importers can use. Of course, going factory direct is almost always more appealing, yet starting a relationship with an unvetted factory, with no one to vouch for it, is somewhat worrisome. Agents and trading companies help validate these factories.
But the author of this featured article admits that,
...there are many bad sourcing agents and a few great ones and choosing a bad one is virtually always going to be worse than doing it all on your own. So if you do decide you need a sourcing agent, choose a good one.
Unfortunately, a bad sourcing agent or trading company could just lead you to bad factories. Yet those sourcing agents that are the select few, the "really good ones", could end up helping you find your ideal manufacturing partner – if you're lucky enough to find them, that is.
To assist in the search for great sourcing agents, this featured article references several questions from a separate blog post titled Sourcing from China 101, Part 1: Do You Need a Sourcing Agent?. The questions you should ask before you work with a sourcing agent include:
Will you be able to visit the potential factories before and/or during production?

Who will pay the factory and how will they get paid?

Do the sourcing agent's fees diminish as more orders are placed with the factories you've decided to work with?

And more!
If you'd like to learn about the rest of the questions mentioned by that post and whether you should use a sourcing agent, check out the full article in the link below:
China Manufacturing: to Sourcing Agent or Not to Sourcing Agent, That Is the Question - Dan Harris, China Law Blog
3. Indonesia for garment manufacturing
When importers think of garment manufacturing nowadays, China and Vietnam are two of the first countries that come to mind. Yet they might be overlooking a serious contender: Indonesia.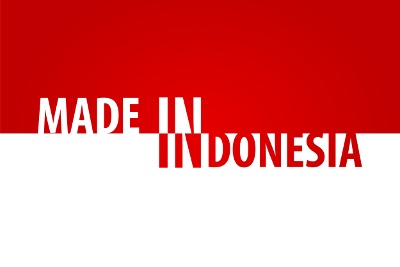 The head of global production at H&M believes:
The advantage of manufacturing in Indonesia is the great mix of fashion, price and sustainability.
Several cities in Indonesia, like Jakarta, Bandung and Sukabumi hold great potential for importers looking to see the benefits mentioned above for themselves. Throughout these cities and many of the islands that constitute Indonesia, specialists for a whole host of apparel and footwear production exist.
Other benefits in Indonesia include:
Being a member of the Association of Southeast Asian Nations (ASEAN)

A healthy domestic supply of raw materials

A domestic economy transitioning to a middle income economy (which can spur consumption of apparel made in the country)

A large, diverse and young workforce

An increasing sophistication with "vertical operations of spinning, weaving, printing and garment plants"
Curious about the other ways Indonesia is great for apparel and footwear manufacturing? Check out the featured article in the link below:
The 'Made in Indonesia' Opportunity - Bandana Tewari, Business of Fashion
4. Bangladesh's (still) unsafe garment manufacturing sector
Bangladesh is a major garment exporter. In 2016, garments accounted for more than 80 percent of exports, amounting to over $25 billion USD. Despite the enormous value manufacturing garments brings to Bangladesh, there's a less savory side to all this commerce: a lack of safety.
The Rana Plaza collapse in 2013 is an infamous manufacturing safety story with roots in Bangladesh. Tragically, over 1,100 people died, and this featured article reports that the prospects for truly improving safety in the garment manufacturing since then are still slim.
For example, one of the outcomes of Rana Plaza was the establishment of the European "Accord on Fire and Building Safety in Bangladesh". Yet years after this incident, many factories still do not meet the standards outlined in the Accord. Further jeopardizing the safety of Bangladeshi garment workers, the High Court of Bangladesh also put a hold on continuing the Accord past 2018.
A new program, called Shonman, will instead carry on the work of the Accord and other plans formulated by NGOs to improve safety. This program is backed by Prime Minister Sheik Hasina, whom the featured article says:
[Hasina's] implicit support of Shonman only bolsters her already-strong track record of backing factory owners over workers. She recently told workers that NGOs are after a cut of their pay, and that it is workers' responsibility to hold the factories to account for their pay and conditions.
For importers, these uncertainties about the fate of the safety of garment workers and improvement programs could have implications for social compliance. To source with confidence from Bangladesh, audits and special consideration for the workers are needed. Otherwise, importers might unwittingly continue to support business as usual when really they should push for reforms.
To read more about the garment industry in Bangladesh, check out the full article in the link below:
Battered Bangladesh Risks Everything on Unsafe Factories - Aaron L Connelly and Elliott Brennan, The Interpreter
5. Lean tools to help make your processes more efficient
Who doesn't like to be more efficient?
Especially within the realm of manufacturing, efficiency is a highly sought after metric.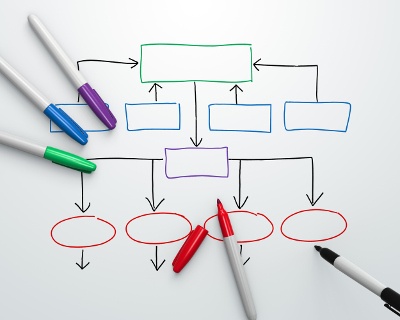 While some importers and manufacturers might seek increased efficiency through 3D printers, automation and fancy software, there are a few other tools that they can use to improve operations that don't cost an arm and a leg.
This article recommends 5 lean tools to improve efficiency:
Voice of the customer (VOC) summary:

you can use this tool to familiarize yourself more with customer needs and align your goals to meet or exceed their expectations

Process flows aka process maps:

this tool will help you better understand the steps in a process and determine their relationships to each other

Value stream maps (VSM):
this tool shows you value-added and nonvalue-added activities and adds more data to process flows so you can make decisions based on more robust data
5 Whys: Did you ever have a friend as a kid that would always ask "why" ad nauseam? You might not be friends with him/her anymore, but you should become friends with this word in the context of

manufacturing. By asking why enough, you can get to the root cause of a problem and address it.

A 5S audit: sort, set in order, shine, standardize and sustain:

this tool helps "systematically and methodically organize the workplace"
If you're interested in learning more about these tools and seeing some templates for them, check out the featured article in the link below:
Drive Efficiency in Your Process - Bonnie Stone, Quality Digest
---
We're constantly scanning the web for top manufacturing stories and news. If you'd like to submit an article for consideration for our weekly Best in Manufacturing, send us a message and let us know.