Learn about Alibaba's blockchain-based IP protection system, sustainable fashion in India and Bangladesh's smartphone market in this week's roundup.
Best in Manufacturing – June 16, 2019
Each Sunday, we publish a list of top articles and other content related to manufacturing in areas like quality control, product development, supply chain management, sourcing, auditing and law.
1. Alibaba to improve IP protection for global brands with blockchain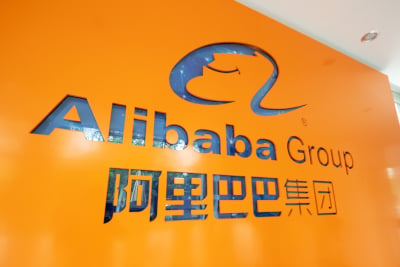 Blockchain technology been in the public eye for a while now. Companies are already using the technology in products tracking, shipping clearance and other areas. Now China's biggest online ecommerce company, Alibaba, is integrating blockchain with its intellectual property system.
IP protection is a long-standing, critical concern for companies operating in China. Fake goods have long plagued Alibaba and its sub-platform and online shopping website, Taobao.
To enhance IP protection with blockchain technology, Alibaba is now partnering with Chinese software giant Aerospace Information. Alibaba will integrate Aerospace's blockchain technology into its IP protection system and will later expand it to more fields.
Alibaba has been working to battle counterfeits for years. In 2017, Alibaba established the Alibaba Anti-Counterfeiting Alliance (AACA) and enhanced its online intellectual property protection platform. So far, 130 brands from 16 countries and regions have already joined the alliance. AACA reportedly seized $536.2 million in fake goods in 2018.
The blockchain integration will help enterprises and brands further fight counterfeits and fakes on Alibaba marketplaces.
Alibaba's blockchain-based Intellectual Property Protection Platform
In March 2019, Alibaba announced a strategic partnership with Aerospace Information to promote blockchain technology.
The two companies aim "to actively integrate resources and carry out in-depth cooperation". Alibaba Vice President Liu Song revealed they are also considering linking their supply chain solutions with local government services.
Alibaba announced the group is ready to integrate the blockchain technology into its own Intellectual Property Protection (IPP) Platform. The IPP Platform is a website for rights holders and brands to register and file infringement takedown requests across all of Alibaba's marketplaces.
Blockchain will link the IPP platform directly to the Internet Court, providing a powerful means for litigation protection.
China has already set up three Internet Courts in Beijing, Hangzhou and Guangzhou to handle IP cases. Internet Courts solely manage internet-related cases and allow plaintiffs to file their complaints online. Everything from evidence exchange to sentencing is conducted online.
The new system will launch on Alibaba's original IPP platform in September. Following the launch, the ecommerce giant plans to gradually expand the technology to more fields, like image IP protection and audio IP protection.
Protect your IP by registering your trademark first
If you're doing business in China, remember to register your trademark there first. It's one of the most crucial steps you can take to protect your brand in China.
In order to use Alibaba's IPP Platform, brands must submit their intellectual property right document first, such as a copy of the official trademark certificate. Only after submitting these documents may brands submit an infringement complaint or join their cooperation program.
You'll also face difficulties when filing a lawsuit without a registered copyright, trademark or patent (see #2).
Registering a trademark in China can take up to 15 months to process. The steps generally include:
Filing the application through the

China Trademark Office

or the

World Intellectual Property Organization (WIPO)

Choosing your product and service subclasses, if applying through the

China Trademark Office

(CTMO)

Registering the trademark in Chinese characters
Alibaba's new blockchain-based IP system will be a welcome addition to China's existing solutions for IP protection. And more news could be coming soon—Alibaba has already applied for 262 blockchain patents.
Follow the link below to learn more about Alibaba's blockchain-based IP protection system.
Alibaba to integrate blockchain with its intellectual property system – Dennis Wafula, Coingeek
2. Sustainability in Indian fashion is creating a greener industry
The textile industry is one of India's largest. It contributes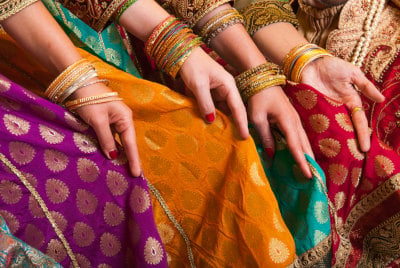 two percent of the country's GDP and provides more than 35 million job opportunities. It also contributed 15 percent to India's total export earnings from 2017 to 2018, as per union commerce ministry data.
But textile manufacturing can also have a negative impact on the environment and factory workers. Textile dyeing is the second largest polluter of water globally. And the dyeing process can cause skin irritation, body aches and frequent fevers for workers.
To achieve sustainability targets, Indian fashion designers are using more environmentally friendly materials in their collections. And they're also applying fair trade practices at their manufacturing facilities.
But designers are also finding sustainable manufacturing can narrow their profit margins and make the final product more expensive for consumers.
Designers, workers and consumers can all benefit from sustainability
With more awareness about fashion waste and toxic dyes, Indian designers are working with weavers to go back to traditional processes and use more natural practices.
Gautam Gupta is one such Indian designer with a zero-waste, zero-advertising philosophy:
We use only handspun natural fabrics and dyes. And the leftover fabrics are used to make buttons, tassels and potlis (bags)… We solely depend on word-of-mouth for advertising as all our revenue meant for publicity is used for paying our craftsmen better.
Rising demand from conscious consumers for sustainable fashion is spurring designers and weavers towards sustainability. Gupta has observed 25 percent growth in his sustainable fashion products in the last few years. And he gets at least 15 upcycling requests every month.
In India, sustainable clothing is becoming a luxury good, as garments made using traditional techniques are increasingly rare. And consumers are more willing to buy sustainable handloom products now that there are more sustainable choices available. Shampa Roy, a professor of Delhi University who uses mostly handloom clothing, said:
When I buy sustainable fashion, I know I am making a responsible choice.
Sustainability also improves workers' health and their earnings. Chemical compound synthetic dyes are replaced with natural dyes obtained from plants, animals and minerals.
Less exposure to chemical dyes makes the workers healthier and happier. Rajshekhar Virupaxappa, an Indian weaver and dyer, said his income grew by nearly 30 percent after he started working with a sustainable fashion brand.
Shifting to responsible fashion is still expensive
But sustainable fashion also comes at a cost. Most designers say creating sustainable fashion is tedious, capital intensive and time consuming. It hinders profit margins and raises the label price. There is still a serious financial barrier for designers and consumers to adopt sustainable fashion.
Sustainable fashion costs start piling up from the very beginning of production with acquiring natural materials. Rachel Grant, the founder of Bad Decision Adventure Club, a luxury brand that uses organic materials and fibers, says the hemp they use must meet strict federal guidelines to be certified organic:
The reason why it can get so expensive is because it takes low-impact organic crops to produce them. They are typically grown without pesticides and synthetic fertilizers and can't be genetically modified.
Dyes can also be made in traditional ways. A golden yellow dye can be made from pomegranate rind, for example, while a Prussian blue can be extracted from indigo leaves. These dyes are toxin-free and require less water. But they're also 400 percent more expensive than chemical alternatives, according to one estimate.
Plus, many sustainable designers also pay their workers more for their handloom products to meet fair labor standards. Gupta says he pays 25 percent more to his weavers for his sustainable fashion.
So yes, a shift to sustainable fashion is indeed expensive. But every penny invested in this green industry can improve fair treatment for workers and contribute towards a cleaner environment.
Follow the link below to learn more about sustainable Indian fashion.
From opulence to sustainability, Indian fashion gets redesigned – Shweta Thakur Nanda, Mongabay
3. Head's up, Bangladesh's smartphone market is growing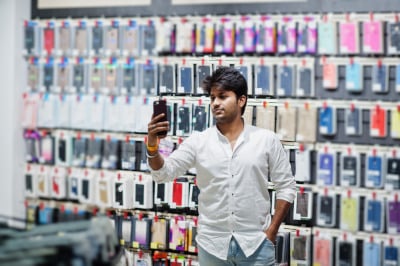 Bangladesh is known as a giant in garment manufacturing. But its smartphone market is quietly experiencing rapid growth.
Bangladesh's smartphone market grew 45 percent year-on-year during the first quarter of 2019. Although Chinese brands are flooding into Bangladesh, local brands like Symphony, Walton and Maximus are gaining some loyal customers.
To boost its economy, the Bangladeshi government is incentivizing smartphone brands to set up manufacturing plants and assemble handset devices locally. Brands that manufacture domestically can enjoy much lower levies and labor costs. And in turn, this results in more affordable prices for Bangladesh's growing consumer base.
With this favorable environment, more local and foreign brands are setting up plants in Bangladesh. There could be a huge potential for smartphone manufacturing in Bangladesh in the future.
Homegrown brands are thriving in 2019
According to a Counterpoint Research report released last month, made-in-Bangladesh smartphones enjoyed a 41 percent share of the Bangladesh market in Q1 of 2019. This was a 29 percent increase from the previous quarter.
Local brands have found loyal supporters in a crowded market. Two of the top five brands in Bangladesh are homegrown, including Symphony and Walton.
Local brand Maximus isn't in the top five yet, but its growing quickly. Maximus showed a surprising 793 percent growth from 2018 to 2019. This huge growth was driven by its affordable offerings in the $25-$75 price range.
According to Bangladeshi smartphone users, local brands still can't compete with international brands on quality. But local brands can occupy the market with a much more affordable price tag.
Homegrown brands can better control manufacturing and shipping costs when assembling smartphones domestically. With reduced costs, local brands can offer a market-competitive price. Abhishek Choudhary, research associate at Counterpoint, said:
Prices of locally assembled devices are lower than those of the imported ones. Also, the defect ratio of the latest locally manufactured devices has also come down sharply in comparison to the earlier ones.
Samsung still ranked first with a 22 percent market share in the first quarter of 2019. Bangladeshi smartphone makers will need more skilled manpower and technology to guard their market share in the future.
Bangladeshi manufacturers enjoy government incentives
With the help of favorable government policies, more brands are willing to set up manufacturing plants in Bangladesh for greater profits.
The government currently levies a 32 percent tax on handset imports. But the tax drops to 18 percent for those locally assembled and to only 13 percent for those locally manufactured.
Local brand Walton was the first to open a plant in October 2017, and by July 2018, Walton stopped importing handsets completely. Asifur Rahman Khan, head of Walton Cellular Phone Marketing, said the brand is "now fully dependent on our factory's production".
Leading local brand Symphony has also set up a plant in Ashulia. Its plant can now assemble 100,000 units per month. The brand is already working on a second plant in the Bangabandhu Hi-Tech City in Gazipur.
Foreign brands like Transsion and Samsung are also investing in local manufacturing plants to avoid taxes and to offer a more affordable price for consumers.
Bangladesh could have huge potential in the mobile handset market. Follow the link below to learn more about Bangladesh's budding smartphone market.
Bangladesh is handling the Chinese smartphone onslaught way better than India – Ananya Bhattacharya, Quartz
---
We're constantly scanning the web for top manufacturing stories and news. If you'd like to submit an article for consideration for our weekly Best in Manufacturing, send us a message and let us know.