In this week's roundup, let's learn about Amazon's drone delivery test, H&M-owned brand Cos's resale business and FedEx's new Foreign Trade Zones.
Best in Manufacturing – September 22, 2020
Each Tuesday, we publish a list of top articles and other content related to manufacturing in areas like quality control, product development, supply chain management, sourcing, auditing and law.
1. Amazon gets clearance to test Drone Delivery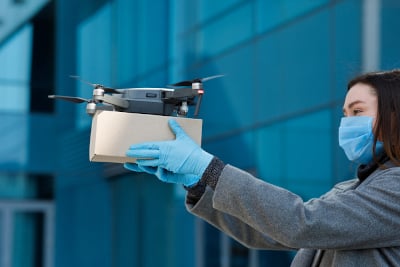 Nowadays, it's hard to live without packages. According to ecommerce giant Amazon, the company shipped 3.5 billion packages in total in year 2019. That means Amazon shipped more than 9 million packages per day in the past year. Those packages will eventually show up on your doorstep whether you are in urban districts or rural areas.
Moving forward, Amazon has been working to expand its delivery coverage and ship more packages. Under this concept, Amazon announced its Prime Air service in earlier years. It is a future system aiming to use drones to deliver packages to consumers within 30 minutes.
Although this service has not went public yet, Amazon is now one step closer to the goal. Recently, the Federal Aviation Agency (FAA) granted Amazon Prime Air a Part 135 exemption and allowed Amazon to test its drones in rural areas.
According to the exemption, Amazon's drone test will cover 10 houses initially. FAA said the exemption will give Amazon privileges to "safely and efficiently deliver packages to customers". As for now, FAA's exemption specifically covers Amazon's MK27 drone. Amazon will need extra approval if it want to expand its operation.
Drone delivery will especially benefit rural areas
For Amazon, one significant reason that pushes its drone delivery is its same-day delivery service. Amazon has been offering its Prime Members with same-day delivery service for years. But with the boom of ecommerce, Amazon is aiming for more.
Matthias Winkenbach, director of Massachusetts Institute of Technology's Megacity Logistics Lab, said:
The reason why Amazon and others are pushing for drone-based delivery services is twofold. One, it provides speed, and two, it can provide efficiency.
For example, the most common method to ship packages from warehouses to consumers' doors is by traditional vans. Those vans will be filled in the morning then they can finish delivering the packages within the day. This means the company has to cut-off same-day orders in the morning to ensure delivery vans are on time. But with drones, they can accept orders later in the afternoon.
Drone delivery will especially help Amazon to expand its coverage to more rural areas. In rural areas, the cost for last-mile delivery is much higher than in urban areas as vans need to drive a longer distance for less packages. If drone delivery is approved, consumer in rural areas can get their packages with higher efficiency.
Winkenbach explained:
So, if you can take that [delivery] out of the conventional vehicle route and serve it by drone instead, then you save a lot of money on the conventional vehicle routes, because then it is less constrained now and has to make fewer detours.
"Drone delivery will eventually become part of daily life"
Not only Amazon, other major logistic providers have started their drone delivery program as well. For instance, FedEx and Google are testing their drone delivery. Walmart is going to run a pilot project for delivering grocery by drones and DHL's drones are already delivering packages in Dongguan, China.
In addition, drone delivery is expected to carry more packages between company's facilities with larger bodies. This will make drone delivery more practical and get more operational, as well as approved and authorized in next couple of years. Winkenbach said:
I think with Amazon and UPS both moving very boldly into this direction, it should be clear now to the entire industry ... that this is actually an area of high economic potential.
However, risks remain for drone delivery. For example, how should delivery drones fly in bad weathers and how to drop the packages safely can be problems. These fields still need more advanced regulations to protect consumers and companies.
Overall, package volume will keep rising in the future with ecommerce boom and logistic providers will find faster solutions for delivery.
Follow the link below to learn more about FAA's approval on Amazon's drone delivery test.
Amazon Prime Air gets FAA clearance for drone delivery on 'highly rural' test range – Matt Leonard, Supply Chain Dive
2. H&M-owned brand Cos is launching its own resale business
According to an estimation, the garment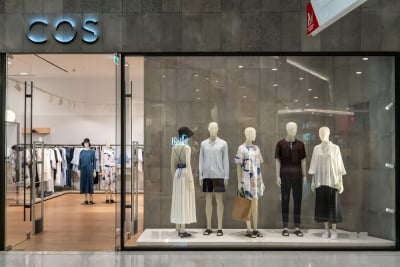 industry produces 150 billion garments each year and the fashion industry counts as a sizable part of it. The nature of the fashion industry push is to make new style of garment every day to keep up with the latest trend. This results in countless of clothes go "outdated" with barely usage.
To solve this problem, the fashion industry begins to seek more sustainable methods. Recently, H&M owned brand Cos unveiled its Resell platform to prolong the life of its garments. Meanwhile, Cos will take a 10 percent commission "to cover the operational costs of resell".
H&M's news said Resell is a big step for Cos:
Resell reinforces COS' ambition and journey to becoming fully circular and renewable, developing innovative ways to continue the brand's commitment to quality and longevity by re-imaging the lifecycle of each pre-loved piece.
The resale market is expected to grow from 2018's $24 billion to $53 billion by 2023. This market will become a more significant part for the whole industry to achieve sustainability and Cos is taking an ambitious step.
As for now, Resell platform only handles garments from Cos but H&M might expand the coverage to more of its brands.
Resell can benefit upstream supply chain
Aside from making the brand more sustainable, Resell platform benefits upstream fashion supply chain as well. For example, to sell the garment again without seeming outdated, the brand will produce more classic garments. They won't rush to meet the latest trend.
As a result, factories won't need to make rush orders and have workers working overtime. It can help decrease labor violations and improve poor working conditions. Ayesha Barenblat, founder of the women's advocacy group Remake, said:
If you're not chasing season after season, if you know what you're planning, you're going to be able to give a few suppliers longer [times to fill] orders, and you're going to be able to treat them better.
Additionally, people would only buy second-hand apparel with high-quality. This requires brands to produce finer products with better material. Wasteful material will not be welcomed.
What's more, Resell can help to build brand loyalty. For those consumers who have established their brand preference, Resell can push them to buy Cos garments as investment to resell later.
H&M is turning to sustainable material for its apparel
As a leading company in the fashion industry, H&M is actively on the path to sustainability. In January, the giant announced to sell apparels made from a sustainable fabric called "Circulose".
Circulose is made from 100 percent cotton recycled clothing and garment production waste. It is produced by Swedish fashion company Re:newcell. H&M is the first retailer selling garments made from Circulose. With Circulose, H&M can significantly increase the use of recycled material and make the brand more environment-friendly.
Especially to meet H&M's needs, Re:newcell will create a new kind of Circulose which is half cotton and half viscose.
So far, 95 percent of the cotton that H&M sources is either recycled or sourced in a more sustainable way. After implying Circulose, H&M aims to use only recycled or sustainably sourced materials by 2030.
In the future, H&M might expand the practice to all the brands under its name to achieve more sustainability across the industry.
Follow the link below to learn more about H&M-owned Cos's Resell platform.
Why H&M is jumping on resale at Cos – Rachel Cernansky, Vogue Business
3. FedEx is opening a new Foreign Trade Zone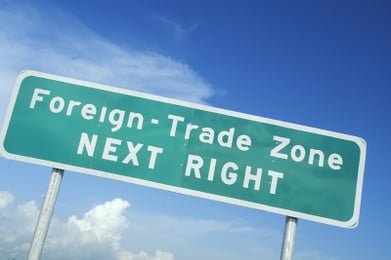 Under the era of globalization, people can enjoy products made all over the world. But meanwhile, tariffs are inevitable to pay and sometimes high tax rate can cost a huge amount. To save the cost of shippers, logistic providers are building Foreign Trade Zones (FTZs).
A Foreign Trade Zone is a secured, controlled area located in the U.S. that is treated as if it is located outside the country for customs-entry purposes. On September 3rd, FedEx announced to open a new Foreign Trade Zone in El Paso, Texas.
FedEx's new FTZ is the latest FTZ facility following FedEx's existing locations in Los Angeles, New York, Dallas and Chicago. Udo Lange, FedEx Logistics CEO, said the new FTZ will help its customers to succeed in the competitive global market:
Trade is the lifeblood of the global economy, so FedEx Logistics is delighted to give businesses another way to tap into suppliers and markets — and ultimately, new sources of revenue and growth — all over the world.
FTZs is needed under current situation
In fact, FTZs are especially needed nowadays due to several reasons.
The first reason is the Sino trade war. The trade war has lifted up the tariff and some products from China are now suffering as much as 25 percent tax. This has forced businesses to find more cost-effective ways to import and shippers have become more interested in FTZs to cut cost.
The second reason is no doubt the COVID-19 pandemic. Due to the pandemic, user demands have had a sharp decrease but supply chains can't respond as fast to adjusting supply. Excessive goods stuck in the warehouse are costly and FTZ can help to save cash flow.
Leigh Ryan, the VP of World Trade Center Savannah, said FTZs are crucial nowadays to relief the pressure of paying duty. He wrote in a recent blog post:
Some zones have already announced the availability of activated FTZ space to store excess merchandise during the current crisis and alleviate companies' cash-flow challenges by deferring the payment of duties and other fees.
In addition, FTZs allow companies to do less paperwork. Traditionally, importing goods to the U.S. requires the shippers to file one entre per shipment. But in FTZs, shippers only need to file such documents once a week.
Save your time and cost by quality control
If you are an importer, I'm sure you don't want to receive defected goods at the ports or FTZs. These unqualified goods will cost your extra time and money and disrupt your business plan. So, having a strict quality control process in advance will be an effective way to avoid such scenario.
For example, you can conduct a Pre-Shipment Inspection (PSI) to control your product quality in the manufacturing process. PSI is the most common inspection and it often happens when production is at least 80% complete.
During a PSI, the inspector will check the quantity, workmanship, packaging & labelling and do on-site testing to test your product quality. You can also create a customized checklist to inspect specific points of your goods according to your needs.
If you are worried about your goods being damaged during loading, you can also have a Container Loading Supervision (CLS). At a CLS, the third-party supervisor will be on-site to ensure safe transportation and delivery to their final destination in a satisfactory condition.
All in all, quality control is the most effective way to ensure product quality and avoid potential risk. Scheduling a product quality control timeline and making sure your goods meet your requirements at every time frame can contribute to a successful business.
Follow the link below to learn more about FedEx's new Foreign Trade Zone.
FedEx opens Foreign Trade Zone in El Paso, Texas, as trade war and pandemic increase shipper interest – Matt Leonard, Supply Chain Dive
---
We're constantly scanning the web for top manufacturing stories and news. If you'd like to submit an article for consideration for our weekly Best in Manufacturing, send us a message and let us know