In this week's roundup, learn about Amazon being the largest ecommerce seller in the U.S., Vietnam's rising manufacturing capacity, and fashion brands' latest moves to test the market.
Best in Manufacturing – May 25, 2021
Each Tuesday, we publish a list of top articles and other content related to manufacturing in areas like quality control, product development, supply chain management, sourcing, auditing, and law.
1. Amazon Is Estimated to Become the Largest Retailer in the U.S.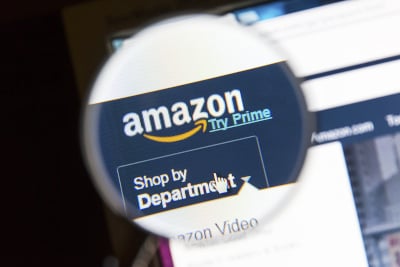 For most people, retail is an industry that can't live without. Almost everyone can name a retailer that they are familiar with. As of 2019, the global retail industry market has generated nearly $25 trillion in sales.
With the rapid development of this industry, many retailers have grown into giants and take over the majority of the market. And now, eCommerce leader Amazon is estimated to become the largest retailer in the U.S., outranking Walmart.
According to a study from Edge by Ascential, Amazon's gross merchandise value will reach $631.6 billion by 2025 and will top the U.S.'s retailer list by then. Edge of Ascential pointed out that Amazon's compound annual growth rate (CAGR) will be 14 percent between 2020 and 2025.
For more information, Walmart's gross merchandise value is expected to rise to $523.3 billion by 2025, with a CAGR of 3.9 percent.
Amazon's outstanding performance in eCommerce is the biggest support
What is accelerating Amazon's expansion in the retail industry? The answer is eCommerce without a doubt. Started from an online marketplace, Amazon is more experienced than other players in the field. Though the virus situation is pushing retailers to go to eCommerce, they are not likely to catch up with Amazon in a short time.
Moreover, the eCommerce sector is estimated to account for 29 percent of the total retail market by 2025. And since eCommerce is becoming a "must-go" choice for the brands, a strong and reliable platform is particularly valued.
Based on this, brands shall update their strategies on time to keep up with the trend. Deren Baker, the CEO of Edge by Ascential, suggests brands focus on exploring the use of those mass platforms. He said:
…brands must understand they cannot win through mass personalization when faced with the huge spending power of large marketplaces like this. They should therefore ensure they have the correct strategies in place to use marketplaces, like Amazon, to reach the right consumers and meet their needs.
Using robots to support the needs
For retailers, fulfillment is essential. Where to store the stocks, how to pick up the ordered items, and how to send them to clients in the shortest time possible are every retailers' questions. As for Amazon, the retailer is applying technology to solve those problems.
The most well-known technology might be the robots working in Amazon's warehouses and fulfillment centers. First launched in 2012, Amazon has been investing in robotics to bring more efficiency to its warehouses.
As for now, there are more than 200,000 robots walking in Amazon's warehouses, calculating the shortest route to collect the products and saving huge human resources on other tasks.
What's more, Amazon is also trailing its delivery robots to update customers' experiences. Using the robots, Amazon can optimize the delivery route and cover as many orders within a certain time range. The robots can also help to remove the need for vans and cars in last-mile delivery and reduce Amazon's carbon footprint.
Further, the robots can reduce face-to-face contact during the virus crisis and might gain more trust from the customers.
Follow the link below to learn more about Amazon's development in the retail industry.
Amazon is slated to overtake Walmart as the largest retailer in the US – Áine Cain, Business Insider
2. Vietnam: A Rising Furniture Manufacturing Power in Southeast Asia
In the global supply chain,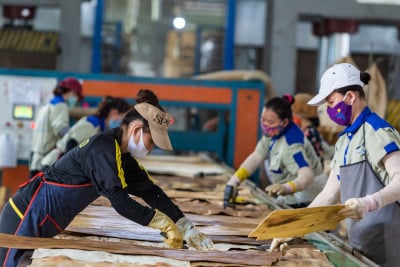 Southeast Asia is already an indispensable link. The SEA countries are rapidly developing their manufacturing capacities to meet the mass demands. And after years of practice, some have already become strong forces in the industries.
For instance, Vietnam is a rising power in manufacturing. Many brands and manufacturers would choose Vietnam to produce their machines, garments, and electronic products. Moreover, Vietnam is now the largest furniture exporter to the U.S.
According to research by Furniture Today, Vietnam exported furniture valued at $7.4 billion to the U.S. in 2020 and exceeded China's shipment valuing $7.33 billion. It was a 31 percent increase comparing to the figure in 2019.
Vietnam-made furniture is benefitting from manufacturers moving out of China. Since the 10 percent tariff was announced in 2018, some manufacturers are gradually looking for a Plan B. With the natural advantage of bordering China and experienced workers in furniture making, Vietnam is rising as a first choice.
"I've got to believe they are in it for the long haul"
As for now, there is no sign that the tariff dispute will end in a short time. Manufacturers are moving more production lines to Vietnam to keep their product prices completable. The importance of made-in-Vietnam furniture emerges. Fred Henjes, CEO of Riverside Furniture Corp., commented:
We are no longer buying products out of China, and I know there are many others besides us… I've got to believe they (Vietnam manufacturing) are in it for the long haul.
Among all the furniture exported, miscellaneous wood furniture was the largest category. This category accounted for $1.9 billion of the total shipment and increased 43 percent from the year before.
Also, the staying-at-home policy is pushing the sales of furniture. People stuck at home are buying new products as they are staying much longer time at home. If there are no shipping constraints, the furniture exported from Vietnam can further increase.
Is manufacturing in Vietnam the right choice for you?
However, starting production in a new country or re-locating existing manufacturing lines is not an easy decision to make. Each manufacturing countries have their own advantages and disadvantages.
What product type is suitable to manufacture in Vietnam and what are the blockings of manufacture there? Here we list some brief points that might help you with a better understanding.
Vietnam's top3 exports are machinery, garments, and textiles, footwear, and headwear. If you are manufacturing the above products, Vietnam has experienced labor to meet your requirements.
Additionally, the logistics and infrastructure in Vietnam are developing quickly. Although the infrastructure has not yet reached the level of China, Vietnam still outranks several countries like India, Indonesia, and Bangladesh.
But, when it comes to the size of the labor force, Vietnam is not in a good position. As of 2020, there is 56 million labor force in Vietnam and this figure is much lower than China or India. If your manufacturing plant is highly labor-intensive, you might think twice before moving to Vietnam.
Plus, Vietnamese manufacturers rely on foreign inputs for production across a variety of industries. Importing raw materials and components can cost your budget and harm your profits.
Follow the link below to learn more about Vietnam becoming the largest exporter to the U.S.
Vietnam overtakes China as largest exporter to U.S. – Thomas Russell, Furniture Today
3. Fashion brands are using pop-up stores to test the physical market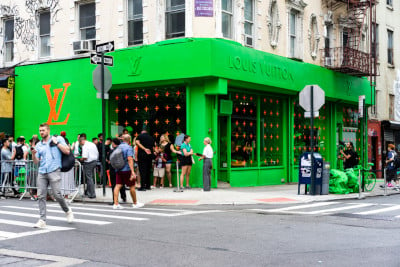 Disrupted by the virus crisis, many brands choose to shut down some of their physical stores to ensure their employee's safety and reduce the cost. Now, since more people got vaccinated and restored some outdoor activities, brands are gradually testing the physical retail market.
For fashion brands, they are testing with pop-up stores. Pop-up stores are stores that open temporarily to generate awareness for a product or brand. With pop-ups, brands can evaluate their customers' interest in shopping in-person or test new markets.
Famous brands like Studs, Rails, Louis Vuitton, and Dior are joining to trail with pop-ups.
Carina Donoso, senior director of retail experience and incubation at WS Development, explained that although e-commerce is hotter than ever, people still need physical stores as an irreplaceable experience. She said:
There's so much shopping online right now, but you need a physical presence to stand out. And there's a graduated step to doing that…You get so much data from it about who your customer is and how they shop. You can use that for [strategizing around] everything from a permanent store to your marketing and messaging.
Secondhand might become a profitable market
People usually say that fashion is a cycle. Trends that once populated a decade before can be the hottest trend again. Plus, vintage fashion is gaining more popularity. Also with the rising awareness of sustainability, people are more open to secondhand clothing.
Boston Consulting Group managing director and partner Sarah Willersdorf predicted that though people will not stop buying new, secondhand will account for an increasing amount in people's closets. The percentage is roughly 21 percent today and can grow up to 27 percent or even hit 30 percent by 2023.
Willersdorf is sure that the secondhand market is going to be big:
We still see [secondhand] as a $30 billion to $40 billion market — we're saying 15 to 20 percent CAGR over the next five years. Honestly, I think that's going to be closer to 20 percent…
Brands are acting fast to this secondhand trend to win the market ahead. Take a giant for instance. Kering Group, the owner of luxury brands including Gucci, Saint Laurent, and Bottega Veneta, has allocated $216 million to Vestiaire Collective to accelerate growth in the secondhand market.
More recycled material on the way
In the fashion industry, garments are the major part of the products and the manufacturing of garments is a big "killer" to our environment. Globally, the garment and textile industry generates about 62 million tons of fabric per year and million tons of waste at the same time.
This waste accounts for about 5 percent to 10 percent of global greenhouse gas emissions and making it one of the world's most polluting industries.
The fashion industry needs to make changes. Aside from secondhand clothing, fashion brands are also actively using recyclable material to reduce their carbon footprint. Recently, researchers in the U.S. have developed a new material made from used plastic bags.
The new material is made from polyethylene. It is mostly seen in our plastic bags for its flexibility and unique flow properties. Acquiring the "advantages" of polyethylene, the new material can"breathe" better than cotton, nylon, or polyester. Moreover, it's more "eco-friendly" as it's easier to be manufactured, dyed, and cleaned than traditional textile.
As for now, both fast-fashion brands and high-end fashion brands are trailing more recycled material on their products. Customers might expect a "greener" future in the fashion industry.
Follow the link below to learn more about fashion brands' efforts to test the market.
Fashion brands are testing the physical retail waters with new pop-ups – Danny Parisi, Glossy
---
We're constantly scanning the web for top manufacturing stories and news. If you'd like to submit an article for consideration for our weekly Best in Manufacturing, send us a message and let us know