In this week's roundup, learn about Amazon in the beauty industry, Foxconn's new semiconductor plant, and Shein's new global supply chain center.
Best in Manufacturing – March 01, 2022
Each Tuesday, we publish a list of top articles and other content related to manufacturing in areas like quality control, product development, supply chain management, sourcing, auditing and law.
1. Amazon Marching in Beauty Industry, Challenging Giants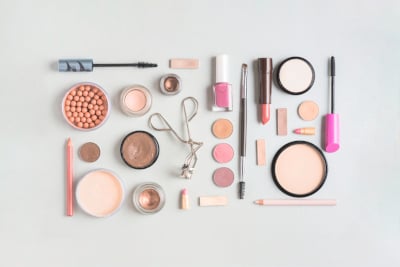 The multibillion-dollar beauty industry has grown at an unprecedented rate— from $483 billion in 2020 to $511 billion in 2021. With a compounded annual growth rate (CAGR) of 4.75 percent globally, it is expected to cross $716 billion by 2025 and $784.6 billion by 2027.
Global retailers like Amazon have discerned this growth and are vying with their competitors to lead the space.
Several top beauty brands are reaching agreements with Amazon to restrict unauthorized reselling of their products on the marketplace while gaining access to its rewarding marketing benefits. Consequently, Amazon now poses a growing threat to international beauty retail giants like Ulta Beauty and Sephora.
Over the last decade, Amazon has expanded its beauty offerings. Its curated collection of luxury brands now rivals the selection offered by market-leading retailers Sephora and Ulta.
Amazon launched a premium beauty program in 2013 to partner with the high-end designer beauty brands that are typically found at Sephora and Ulta. It also launched its indie beauty program for new and emerging brands in 2018.
These programs have boosted Amazon's position in the beauty category. According to data from ecommerce analytics platform Profitero, Amazon saw a 13 percent year-over-year growth in beauty product sales from January to November 2021.
How Amazon Curates Brands for Its Beauty Programs
Amazon's beauty programs are not for every brand.
To be eligible to join the premium program, a beauty brand needs to have existing distribution deals with beauty retailers. Brands that have a mass retail distribution deal are automatically excluded from entering the program.
Some luxury beauty brands have been eager to join Amazon to drive sales on the platform and curb pricing erosion across other wholesale retail channels. Being part of these programs helps them benefit from Amazon's vigilant reporting on unauthorized resellers.
On the other hand, smaller brands that are at least 50 percent independently owned can join the indie category. Indie brands, too, enjoy a range of first-year benefits under Amazon's indie beauty program. Amazon provides Indie brands exclusive support and marketing opportunities that aren't offered to other sellers.
Last year, Amazon recruited startups like Peace Out and Alleyoop in its premium and indie beauty programs to gain an edge over Ulta and Sephora.
These startups gained access to a gated section on Amazon's marketplace that is free of third-party resellers. They also got extra perks like early access to upcoming promotions and profitable placements on curated beauty pages.
With more premium and top-tier brands joining the bandwagon, other high-profile beauty brands like L'Oréal, Garnier, and Maybelline, too, have partnered with Amazon.
Crunch Time for Amazon's Aggregators
Last year, a jump in ecommerce sales led to the aggregator sector receiving a $12 billion investment in equity and debt from entrepreneurs, venture capitalists (VCs), and investment banks. Those investors are now itching to get a return on their investment and expect their beneficiaries to rapidly grow in the next few months.
Meanwhile, the aggregator sector is currently crowded with more than 100 aggregators globally. The massive growth of Amazon's $31 billion annual advertising business indicates rising competition in its marketplace.
In contrast, the fiscal fourth quarter saw the platform's online sales fall by 1 percent year-over-year to around $66 billion. During the same period, revenue from third-party seller services jumped 11 percent to over $30 billion.
However, growth slowed down in the fourth quarter of 2020 as small and mid-sized companies grappled with supply chain disruptions.
Nonetheless, aggregators are switching to different strategies to gain a competitive advantage over the rest. Some big players like Thrasio are launching in overseas markets, while others are focusing on their local regions, buying brands, or streamlining their operations and marketing efforts. Who will succeed remains to be seen.
Click on the link below to know more about Amazon's war with global beauty giants.
How Amazon is going to war with beauty giants like Ulta and Sephora – Saqib Shah, Modern Retail
2. Foxconn to Manufacture Semiconductor Chips in India
Foxconn, a leading Taiwanese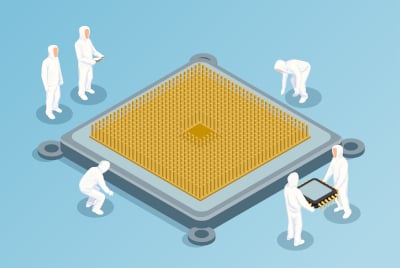 electronics contract manufacturer, recently announced its plan to partner with Indian conglomerate Vedanta to build a chip plant in India. This joint venture (JV) intends to promote electronics manufacturing in India and meet the local demand for semiconductors.
This move makes Foxconn the first leading foreign technology manufacturer to support India's plan to create a domestic semiconductor ecosystem. It also marks an important milestone for the South Asian country's Performance-Linked Incentive (PLI) scheme, as it is the first JV in the field of electronics manufacturing.
According to the MoU that the two companies signed, Vedanta—a leading company that majorly deals in oil, gas, and metals—will hold the majority stake in the JV. Meanwhile, Foxconn will hold 40 percent of the stake. The company will invest $118.7 million, and Vedanta's founder and chairman Anil Agarwal will head the venture.
Both the companies are still in talks with some Indian state governments to finalize the chip manufacturing plant's location.
Good News Amid Global Semiconductor Shortage
The JV between Foxconn and Vedanta is welcome news in light of the international chip shortage. The semiconductor shortage has thrown off automotive manufacturers and diverse industries across the world.
Last year, several issues like the Suez Canal blockage, congested ports, and accidents in the plants of top semiconductor manufacturers disrupted the semiconductor supply chain. The effects of these issues are expected to last until 2023, as longer lead time, high demand, and a backlog of orders have intensified the chip shortage.
Businesses across the globe are increasingly adopting 5G and high-performance computing, leading to the soaring demand for silicon-based semiconductor chips.
The global shortage has already affected many U.S. manufacturers who depend on semiconductor chips for their products. According to a survey by the U.S. Commerce Department, the semiconductor inventory of U.S. companies has dropped to 5 days versus the 40 days' inventory that they typically maintained in 2019.
This can be detrimental not only to manufacturers in the U.S. but also to those across the world, so brands are expecting a production increase in the future.
India Leads the Way
India is working on bringing chip production onshore to tackle the semiconductor shortage.
The union cabinet introduced the first PLI scheme for smartphone manufacturers in April 2020. The PLI scheme was intended to boost domestic production, reduce imports and dependence on a single market, and strengthen local industries to make them globally competitive.
In December 2021, the Union Cabinet announced a $9.95 billion PLI scheme to promote semiconductor manufacturing in India—the fourteenth such scheme to be approved since the smartphone PLI.
Following this announcement, later in December, Vedanta Group announced its plan to invest $15 billion in semiconductor and display manufacturing in India over the next five to 10 years. The group will make the investment through Avanstrate Inc., a manufacturer of LCD glass substrates.
The Tata group, too, has been in talks with three Indian states to invest $300 million in a semiconductor chip assembly and test plant.
With such projects in the pipeline and a supportive government policy, India may become a leading hub for electronic manufacturing in the next few years.
The Indian semiconductor industry was valued at $16.85 billion in 2020 and is estimated to touch approximately $62.89 billion by 2026. So overall, it is a positive time for Indian semiconductor manufacturing.
Click on the below link to learn more about Foxconn's new semiconductor plant in India.
Foxconn to build chip plant in India with local metals company – Lauly Li and Cheng Ting-Fang, Nikkei
3. Shein Plans $2 Billion Global Supply Chain Center in China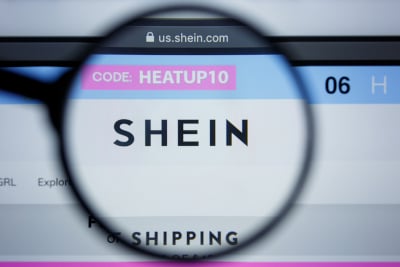 Online fashion retailing giant Shein plans to build an international supply chain base in the port hub of Guangzhou in southern China, as per a new government plan. Shein will invest 15 billion yuan (roughly $2.3 billion) to construct the center.
According to the National Development and Reform Commission, which shows Guangzhou's key construction projects for 2022, the supply chain base will cover an area equivalent to three football fields. The new global supply chain center will be built in the town of Zhongxin in Guangzhou's Zengcheng district.
However, three days after the list was published, it was removed from the government portal. Later that day when the South China Morning Post contacted Shein, they refused to comment on the project.
The Rise of Shein
Chris Xu, a former wedding dress exporter, launched Shein in the city of Nanjing in eastern China in 20008. Today, the fashion giant that boasts a massive consumer base in the U.S. sells clothing, accessories, and beauty products in over 200 countries.
Shein has extensively relied on China's strong manufacturing capabilities to cater to the huge international demand for fast fashion. Its new project to build the supply chain base in the country indicates that it will continue doing so.
As per data tracking firm Earnest Research, in 2021, Shein overtook Spanish fashion retailer Zara and Swedish apparel company H&M as the top-selling fast-fashion retailer in the U.S. It is now the world's biggest online-only fashion retailer, according to Euromonitor International, a leading market research company.
Similarweb, a digital market intelligence provider, reported that Shein is currently the second most downloaded shopping app among iOS users in the U.S. and Canada, after U.S. ecommerce giant Amazon.
Shein is currently worth $50 billion, and its annual sales touched a skyrocketing 60 billion yuan in 2020. According to Reuters, in February 2021, the fashion company was planning to launch an initial public offering (IPO) in New York and expand its business further overseas.
Shein's Business Model And Sustainability Challenges
Shein already has its main supply chain center in Guangzhou and mobilizes thousands of workshops to fulfill customer orders. It employs a digital central system that is based on real-time demand to do this.
The retailer has adopted an agile business model called "small order, fast return," under which it churns out only a limited amount of every new product it sells. It also makes sure that these products can be produced within a week. Shein then decides whether to continue or halt production based on the revenue that the product generates.
Brokerage firm Zheshang Securities reported that the growth and success of Shein are mainly due to its on-trend products, digitized supply chain, and optimized social media campaigns that target Gen Z and millennials, who are its key consumers.
However, this business model comes with its fair share of issues, especially those related to sustainability. Shein is a classic case of the problems that the energy-intensive fast-fashion industry poses, including manufacturing products with toxic chemicals that soon end up in oceans and landfills.
To tackle this issue, Shein appointed an international head of Environmental and Social Governance (ESG) in November 2021. It also informed global nonprofit publication Rest of World that it has adopted "water and waste management systems within its supply chain" and is also developing an "expanded strategy."
With such developments underfoot, Shein will slowly emerge as a world leader in the fast fashion space.
Follow the link below to learn more about Shein's upcoming global supply chain base in China.
Online fashion giant Shein plans US$2 billion global supply chain base in Chinese port hub | South China Morning Post – Yaling Jiang, South China Morning Post
---
We're constantly scanning the web for top manufacturing stories and news. If you'd like to submit an article for consideration for our weekly Best in Manufacturing, send us a message and let us know