Learn about ASEAN's trade relationship with China, Adidas's three-loop sustainable strategy and the new normal in supply chain all in this week's roundup.
Best in Manufacturing – August 04, 2020
Each Tuesday, we publish a list of top articles and other content related to manufacturing in areas like quality control, product development, supply chain management, sourcing, auditing and law.
1. ASEAN is now China's largest trade partner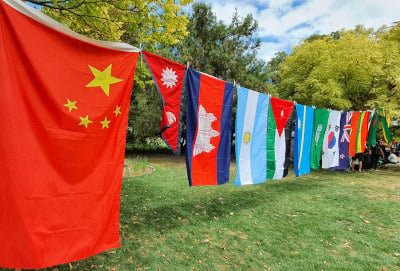 According to Nikkei Asian Review, ASEAN has become China's largest trade partner in the first half of 2020.
During the government's press conference, an official stated that China's trade volume with ASEAN from January 2020 to June 2020 has reached $297.8 billion. This was a 5.6 percent growth and it accounted for 14.7 percent of China's total trade.
The increase was largely contributed by the U.S.-China trade war. The trade war has caused higher tariffs and forced businesses to shift their supply chains to China's neighboring bloc ASEAN. Some companies are even placing manufacturing lines in ASEAN. Li Kuiwen, customs spokesperson, said:
China maintains close relations with countries like Vietnam, Malaysia and Singapore, which are part of the global supply chain for the electronics industry.
Meanwhile, China's trade volume with the EU has dropped 5 percent to $284.1 billion year over year. The EU was once China's largest trade partner, but the drop in trade amount might partly be due to the U.K.'s exit from the bloc.
Electronics is a major contributor
At the press conference, Li also explained three main reasons about why China's trade relation with ASEAN is growing fast:
Closely linked electronics manufacturing industry. Take semiconductor as example. Shipments from ASEAN to China increasing 24 percent while shipments from China to ASEAN surged 29 percent in yuan terms.
Steady import & export increase with Vietnam, Malaysia and Thailand. China's trade relation with Vietnam was in especially good shape. In the first half of 2020, China's trade with Vietnam increased 18.1 percent. China is also the third-largest foreign investor in Vietnam.
Effective trade agreement. The updated ASEAN-China Free Trade Area (ACFTA) went fully effective at the end of 2019. The ACFTA has lowered the barriers for areas like trading, service and investing. It has significantly pushed the trade relations with China and ASEAN.
Since the U.S. is showing less enthusiasm about further step of a trade deal with China, China might develop a tighter trade relation with its neighbor in the future.
China's domestic market looks prosperous
Aside from the trading with markets outside China, China's domestic market also has a good performance. JPMorgan said that Chinese consumers are in "reasonably good shape" despite the retail sales drop in June.
Although the COVID-19 crisis continues, Chinese consumers' purchasing power is recovering at a fast pace. Tai Hui, Asia's chief market strategist at JPMorgan Asset Management, believed that the recovery depends on whether citizens are willing to travel domestically or not.
If citizens feel more safe or comfortable, they will go out more for food, entertainment, shopping and traveling. With China's 1.4 billion population making more purchased, the recovery will appear in more sectors. Hui said:
We're going to see a little bit more signs of recovery in the consumer sector in the third quarter.
However, Hui also pointed out that some small outbreak domestically might affect people's faith. The Chinese government is holding a rather cautious attitude toward China's recovery. The uncertainties outside China can also affect the manufacturing sector and global supply chain situation.
Follow the link below to learn more about China's trade relation with ASEAN.
ASEAN becomes China's top trade partner as supply chain evolves – Issaku Harada, Nikkei
2. Adidas is bringing a new strategy to combat plastic waste
Nowadays, the world is becoming more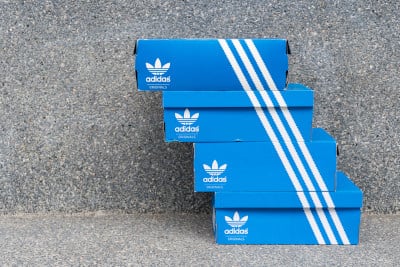 aware of the impact of the plastic waste. Consumers are more likely to choose sustainable or recyclable products, as they witness the impact that waste has on the planet. Catering to the market and being more eco-friendly, more brands are shaping themselves as sustainable companies in an effort to appease the market and be eco-friendly.
Recently, Adidas developed a "Three Loop" Strategy to achieve its sustainable goal. So how can this strategy contribute to the company's circular plan? Let's see what those three loops are and how can they help:
Recycle loop: This loop is about making products from recycled materials. Adidas will source from sustainable materials like recycled polyester rather than virgin polyester or fresh material.
Circular loop: Literally, this loop means to bring end-product to the recycle circle again and bring them a second life. The company is encouraging consumers to put its products back into supply chain again once used. Adidas's fully recyclable running shoe can be a good example of this loop.
Regenerative loop (bionic loop): As the final step of the strategy, the regenerative loop aims to push the materials return to nature. You can take Adidas's biofabric tennis dress as example.
Adidas made a long term sustainable goal
In fact, Adidas has been working to reduce plastic use in its manufacturing process and give plastics a second life in several products. James Carnes, VP of Brand Strategy at Adidas, said the company aims to become a benchmark in the industry:
We're not just focused on changing how we do business; we're dedicated to changing how our industry does business.
As a leading brand in the industry, Adidas has made a commitment to end plastic waste. According to the commitment, Adidas will aim to achieve the below goals in the next decade:
2020: recycle more than 50 percent of the polyester used in its products
2021: work with the company's key partners to transition to more sustainable uniforms
2024: use only recycled polyester in all of its product lines
2030: reduce the company's carbon dioxide by 30 percent
2050: achieve climate neutrality
As for now, we still need more time to prove if the goals will be accomplished on time. But the commitment will inspire more businesses to head towards sustainability, reduce plastic waste, and protect our planet.
Plastic waste surge due to the virus outbreak
You might be focusing cases surge or related news amid the COVID-19 outbreak. But what you might not have noticed is plastic waste is surging due to the pandemic too.
Due to the outbreak, many areas have placed stay-at-home orders and people turn to placing orders from home to buy foods, essentials and anything else they want. But under the fear of spreading disease, consumers, restaurants and retailers are relying more on plastic packaging.
They might now refuse the use of reusable products as multiple people using the same product may increase the chance of infection. The surge in single-use plastic is a major barrier on the road to eliminate plastic waste. If we continue to let it develop, the plastic pollution will increase 40 percent in the next decade according to the World Wildlife Fund.
John Hocevar, ocean campaign director at Greenpeace, warned that getting rid of single-use plastic is an inevitable trend:
As our understanding of the impacts of plastic on the health of our planet and our communities continues to grow, it is increasingly clear that we need to quickly move away from single-use plastics.
In all, no matter what industry you are in, you can start now to reduce the use of single-use plastic and save our planet from plastic pollution.
Follow the link below to learn more about Adidas's sustainable loops.
How adidas is Bringing Circular Products to Market – Sina Port, GamePlan- A by Adidas
3. Supply chain leader calls for adapting "new normal" amid the pandemic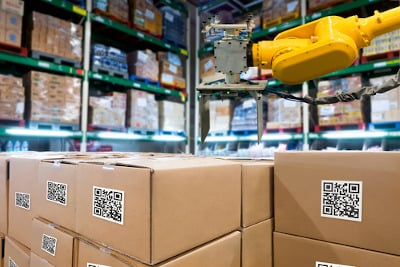 It has been half a year since the first COVID-19 outbreak at the beginning of 2020. People are now more used to the concept of living with the virus as the new normal. Businesses have been adapting themselves to cater the new purchasing habits of its customers.
Although countries and regions are reopening gradually, it will be hard to come back to the pre-pandemic levels in a short time. Every part of the supply chain needs time to recovery and some might take longer than others. Under this special situation, a leader in the industry, DHL, calls for adapting to the"new normal" in order to survive.
In its whitepaper released recently, DHL believes that supply chains should make important changes to sourcing, transportation and warehousing networks. The whitepaper listed out three keys to help businesses transform during "new normal" period:
Transparency
Investing in digital transformation
Identifying alternate supply and distribution channels
Klaus Dohrmann, VP for sector development engineering, manufacturing and energy for DHL Customer Solutions and Innovation, especially pointed out that "achieving transparency of the entire supply chain will be key as soon as possible".
What to do?
How to add transparency? You can start with exploring your existing supply chain. Having a better understanding to your supply chain can increase the reliability and better response to the risks. Dohrmann said:
Knowing the supply chains, all suppliers down to tier [three] and even alternative suppliers is the pre-requisite for any long-term decisions [toward] the new normal. This includes new transportation and warehouse network set-ups, increasing supply chain resilience and efficiency.
What's more, the whitepaper has pointed out that maintaining a balance of inventory is the key for future development. This is because consumers have been visiting offline stores less frequently and replacing that experience with buying more online. It's not easy for businesses to shift to an ecommerce module in a short time amid the pandemic.
To solve this, Dohrmann suggested to pick suitable suppliers or even choose new ones in coming months and how that can help to support an ecommerce module.
For transportation, DHL advised that supply chain executives should reassess the lead time and transportation cost. Then you can build a new supply chain model that can adapt to the "new normal".
Faster and smarter solutions
Digital transformation is a strong trend in every industry. For supply chain, it means adding new digital technologies as modern methods to update warehouse solutions. You might have already heard of the most famous example, which is Amazon's warehouse robots.
Now, more logistics providers are applying digital technologies to their operations. Another leading company in the industry, FedEx, is now installing robotic arms in the warehouses for faster and smarter sorting solutions.
According to FedEx's announcement, it has installed four robotic sortation arms to handle a rising increase in ecommerce packages. These arms will pick up and transfer small packages from bins onto conveyer belts. They are equal to the resources of three FedEx human workers and "will never be infected by virus".
Aaron Prather, senior advisor for technology planning and research at FedEx Express, said:
We see automation as an opportunity to enhance our team members' jobs, make them more comfortable and easy, and above all, as safe as possible.
However, as for now, human workers are still key roles in FedEx's warehouses. But FedEx along with other logistics providers will adapt more digital technologies gradually to automate the processes and save human labor for greater use.
Follow the link below to learn more about DHL's call to the supply chain.
DHL: Supply chains must adapt to current conditions before post-coronavirus recovery – Morgan Forde, Supply Chain Dive
---
We're constantly scanning the web for top manufacturing stories and news. If you'd like to submit an article for consideration for our weekly Best in Manufacturing, send us a message and let us know