This week on Best in Manufacturing, learn about augmented reality in manufacturing, improving product quality through the cloud, manufacturing agility, data about connected manufacturing and the future of sustainable manufacturing!
Best in Manufacturing – October 30, 2016
Each Sunday, we publish a list of top articles and other content related to manufacturing in areas like quality control, product development, supply chain management, sourcing, auditing and law.
1. Augmented reality augmenting manufacturing
Imagine you're an engineer assembling a giant rocket. Each time you add something to the rocket, you need to verify that it's in the right place, is inserted correctly and is free of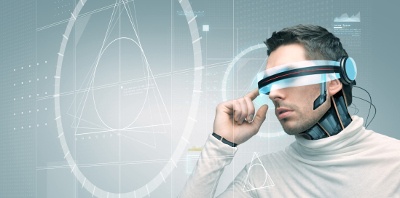 defects. The process of adding parts takes a long time and there's little room for error.
Creating complicated products like rockets isn't for the faint of heart. Misplacing even just one component could lead to catastrophe. But thanks to augmented reality (AR), products that typically require a great deal of attention and training are about to become easier to make.
Technologies like Microsoft's HoloLens hold the potential to give workers guided instructions as they operate. The tech will serve as a virtual assistant that guides users along a manufacturing process for any number of products. Augmented reality, when overlaid with what's actually present, can also help workers and engineers spot defects or other issues.
But AR isn't something far-fetched and decades away. The author mentions how augmented reality is already helping companies improve:
Engineers at Lockheed Martin no longer need years of training before assembling F-35 aircraft. By wearing augmented reality glasses that use cameras, depth sensors, and motion sensors to overlay images onto the real working environment, engineers can see renderings of cables, bolts, parts, part numbers, and instructions on how to assemble a particular component. This new method increases engineers' accuracy to 96%, while working 30% faster.
It's important to consider what you're willing to pay for better quality and improved efficiency. These, I believe, are some of the most obvious benefits of AR. And while an investment into AR for a significant number of employees probably isn't cheap, I think its long-term benefits overshadow its immediate costs.
If you'd like to learn more about augmented reality in manufacturing, check out the full article in the link below:
How Augmented Reality Can Revolutionize Manufacturing – K.R. Sanjiv, Industry Week
2. Better quality through the cloud
Relying on binders, notecards, scraps of paper or a clipboard for storing information about product quality is disorganized and risky. And even when using better alternatives, like emails or spreadsheets, it's hard to keep information consistent with standards that vary across regulatory bodies and partners.
The author points out a solution to these inefficient methods: an enterprise quality management system (EQMS). Although they're branded as being too expensive for some companies, like small and medium-sized firms, their effectiveness combined with the cloud brings costs to more manageable levels.
Specifically, a cloud-based solution,
…frees you from having to make capital expenditures. There are no servers, network switches, or other hardware to purchase and maintain. You don't need to hire full-time staff to manage and administer the system, either, which saves operating expenses. Instead, you turn your computer on, launch a browser, and log in.
Do you think product quality deserves an investment in a cloud quality management system? Let us know in the comments section at the bottom of the page.
If you'd like to learn how to get started with this approach to managing quality, check out the full article in the link below:
Don't Let Ineffective Quality Management Drag You down – Joby George, Quality Digest
3. How digitization makes manufacturers agile
You'd be hard pressed to find a company that doesn't want to be agile. In decades past, "agile" might've meant the ability to rapidly respond to new opportunities and demands. And while this definition still, for the most part, holds true today, it's adopted another element in the 21st century: digitization.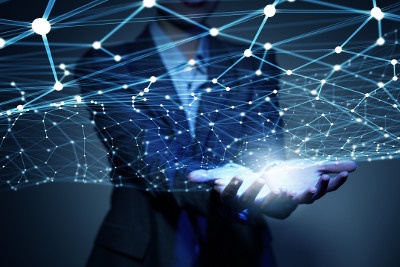 Remarkable Industry 4.0 data and the desire for the tools offered by the Internet of Things signal a shift in the manufacturing industry. Companies increasingly want the flexibility, agility and other benefits that come with using modern technology. And not keeping up with the new tech might make you slowly lose business to your competitors.
The author specifically mentions the fashion retailer Zara as an example of a company with advanced, agile operations. Thanks to its impressive suite of digital tools and systems, Zara can bring a new product to market in two to three weeks.
Industry 4.0 is also referred to as the "digital thread" by the author, and its extent
…touches product design, the factory shop floor, the supply chain, plus marketing, sales, and services. It allows all of these areas to respond quickly to customer input, customer feedback, customer use data and open source, industry-wide information on quality, cost, behavior, and forecasts.
With the technology offered by the digital thread, agile manufacturing isn't just a lofty goal to strive for anymore. Increasingly, it seems like something necessary in order to survive. Will you make the cut in the 21st century of manufacturing?
If you'd like to learn more about agile manufacturing, check out the full article in the link below:
Agile Manufacturing: Not the Oxymoron You Might Think – Yousef Awad, InfoQ
4. Connected manufacturing promoting innovation
As more and more people ask questions about the usefulness of Industry 4.0, that's also meant an increase in firms that want to answer those questions.
Thanks to Plex Systems, a company specializing in manufacturing cloud services, the manufacturing industry has a little more certainty about the benefits of Industry 4.0. The company recently released the results of a survey of 200 leading manufacturers. Some highlights of the cloud and manufacturing coming together are:
64 percent of respondents better managed fluctuating customer demands;
48 percent found introducing new products was easier for them to manage; and
98 percent noted that connectivity to systems, machines, suppliers and customers delivers value to their business today
The data offered by Plex helps shed light on an area of manufacturing that is still met with skepticism and accusations of "being just another trend". Take a look at the data for yourself to determine if Industry 4.0 really deserves all the admiration it's getting.
To access the full report, follow the link below:
2016 State of Manufacturing Technology Report – Forbes
5. Sustainable manufacturing's future
In December 2015, the Paris Agreement was adopted by 195 countries. The aim of the plan? Simply put, to combat climate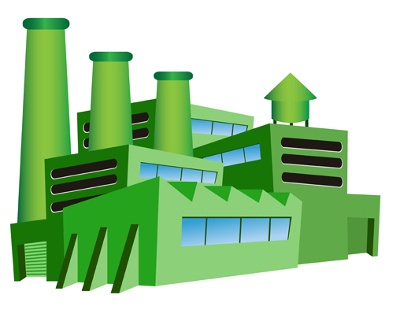 change, increase the world's ability to adapt to the adverse impacts of climate change and encourage investment in climate-resilient technologies.
This agreement is a significant step toward controlling mankind's influence on the environment and leaving a planet worth inhabiting for our descendants. But it means little if no one takes it seriously.
Everyone needs to join in the fight against climate change, and that includes manufacturers. In a recent podcast, Zack Colman from the Christian Science Monitor and Greg Bertelsen of the National Association of Manufacturers discussed sustainability in manufacturing. They discuss a variety of topics, including:
A well-informed definition of sustainability;
Water and climate change affecting manufacturing;
How additional improvements to manufacturing might come about;
Compelling reasons to become a sustainable manufacturer;
And more!
Treating the planet well is no laughing matter. If we're to leave future generations with a healthy planet, governments, individuals, businesses, manufacturers and other units of society all need to play their part in promoting sustainability.
If you'd like to learn more about sustainability in manufacturing, check out podcast in the link below:
Podcast: Manufacturing a Sustainable Future – Zack Colman from The Christian Science Monitor's and Greg Bertelsen of the National Association of Manufacturers
---
We're constantly scanning the web for top manufacturing stories and news. But if you'd like to submit an article for consideration for our weekly Best in Manufacturing, send us a message and let us know.