Automotive accessories of different brand names and designs are available in the market aiming to satisfy every motorist's need to be different. Automotive accessory distributors turn to China for high quality and inexpensive products...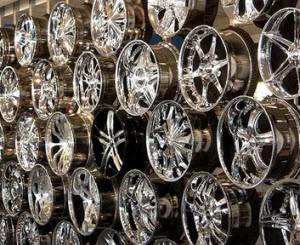 InTouch is a leading provider of automotive accessories inspection and quality control services in China and has helped a wide range of automotive accessory brands, importers and retailers to perform high-level inspections and on-site testing, to ensure their products are first-rate.
Some of the international standards which we employ in developing our inspection protocols include:
CAPA 101
The Certified Automotive Parts Association developed the CAPA 101 Standard which covers hoods, fenders, tailgates, bezels, deck lids, door shells, radiator support, grills, and other external auto accessories that are primarily made of metal.
CAPA 201
The Certified Automotive Parts Association developed the CAPA 201 Standard which includes bumper covers, fenders, hoods, side moldings, grills, header panels, and other external auto accessories that are made of plastic materials. Carbon fiber automotive accessories are also incorporated into this standard. Specifically, CAPA 201 provides the requirements for adhesive integrity, appearance, coating performance, materials, production, and quality control procedures.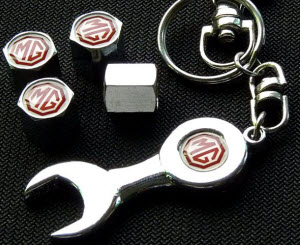 CAPA 501
The Certified Automotive Parts Association developed the CAPA 501 which covers bumpers, bumper reinforcements, energy absorbers, and bumper brackets. It includes the requirements for material composition, strength, appearance, dimensions, primer, coating, density, chemical resistance, stress testing, and tightness of fitting.
FMVSS 581
FMVSS 581 is the part of the US Federal Motor Vehicle Safety Standards which covers bumpers. Compliance with this standard is a must if a seller wishes to supply bumpers in the USA.
IEC 60809
The International Electrotechnical Commission developed the standard IEC 60809 that covers the luminous, dimensional, and electrical requirements for automotive lamps.
ISO 26082
ISO 26082 describes the test method formulated by the International Union of Leather Technologists and Chemists Societies, which is used for evaluating the color change of pigmented automotive leathers when rubbed with a standard soiling cloth.
SAE J 1530
High quality automotive carpets add a luxurious feel to customized vehicles. This SAE International standard provides the test methods in evaluating the performance of automotive carpets. Specifically, SAE J 1530 provides three different test methods; abrasion resistance test, fiber loss test, and bearding resistance test.
IEC 60839-10-1
This IEC standard is the internationally recognized standard for automotive alarm systems. It includes the requirements for design, test, manuals, markings, and description.
[sidebar name="case studies"]