Factories that close unexpectedly are a nightmare for importers. What can you do to avoid working with those factories, and what can you do if you find yourself in that situation?
You've been watching the calendar, anxiously awaiting that first shipment of leather handbags that'll mean the beginning of your online business. You've already received orders, and it's looking like your bags will be a sell-out success.
But you haven't heard from your factory contact in a few days, and you're feeling a little nervous. You've tried calling and emailing, but to no avail.
Then two days before your shipping date you suddenly lose contact with your supplier. They don't respond to your emails or answer your phone calls. Soon you learn the factory is no longer in operation. And your order might've been forgotten, or worse, sold to someone else.
Factories that close unexpectedly can leave importers in a serious situation. Not only are they likely to lose the deposit on their order, but they also face a huge setback in finding a new supplier. They basically need to start again from scratch.
Let's look at the ways importers can avoid working with factories that close unexpectedly, as well as what you can do if you find yourself in a situation like that above.
Auditing a supplier's factory to determine risk
You wouldn't start a long-distance sailing trip without first checking the weather forecast along your projected path. Similarly with a factory, you need to understand what its present and potential future conditions look like so that your business doesn't suffer. Conducting an audit of the facility is one the best ways to assess your level of risk working with a factory.
Conducting a supplier review
Auditing a factory's quality management systems is often considered the final step in the sourcing process. It's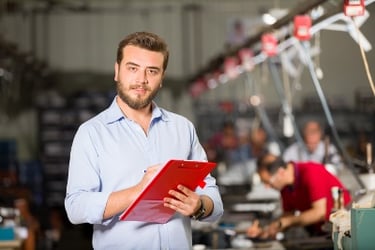 generally best to perform this kind of audit, sometimes called a supplier review, well before placing an order with a supplier. This type of audit, typically based on ISO 9001 standards, focuses on the factory's quality management systems.
But the supplier review can also quickly confirm or eliminate any doubts you have about a potential supplier. An auditor or trusted agent can often report on any glaring issues or signs that the factory may be in financial trouble or at risk of closing (related: 3 Telltale Signs of a Bankrupt Factory).
Some key areas that a supplier review or similar audit covers include:
Factory layout and capacity;
Certification and licensing (e.g. import license, business license);
Engineering & design capabilities;
The status of the factory's business development and administration; and
Any quality controls in place (e.g. where are QC staff present, what checks are performed)
The result of this kind of audit helps you make a decision about whether to work with a particular supplier or avoid a risky one (related: 5 Key Findings of a Supplier Review).
Performing a social compliance audit
The issues that cause a factory to close are sometimes the same issues that make the facility hazardous. Earlier this month, a Bangladesh factory fire killed at least 23 people. And this isn't an isolated incident. The BBC reported back in 2013 that 40 percent of factories in Bangladesh have "major safety issues".
Factories that fail to meet safety standards and other requirements set by retailers, such as Walmart and Target, risk losing customers, or worse, closing down due to issues like the one above. One of the best ways to see if the factory you're working with is vulnerable to safety or other compliance issues is to conduct a social compliance audit. Such as audit typically follows a general standard, such as SA 8000 or a brand-specific framework (related: How to Use Retailer Standards for Social Compliance).
A factory might seem stable. But if it fails this audit with serious violations, then you may have a major problem on your hands. The reason could be anything from working hour violations to not paying insurance to structural problems with the building. Not only might your supplier's factory be in danger of closing, but your retailer might refuse to stock your product.
Social compliance audits help you avoid working with factories that close unexpectedly in the future. As an added benefit, you can ensure your customers and distributors know that your products are ethically sourced.
Tracking order status with product inspection
Audits are helpful in providing a detailed look at a factory and alerting you of any problems. They also provide insight into product quality, capacity and management. But another recommended step is to inspect the order before shipping. You can inspect on your own. But it's generally better to hire a professional inspector or third-party QC company to help.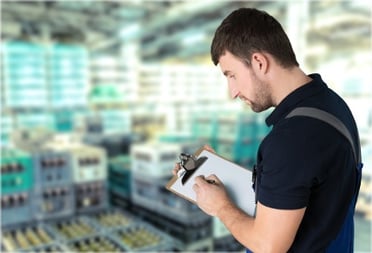 Product inspection allows you to see a timely and detailed report of the goods. In addition to finding any quality defects or other product problems, inspection shows the status of an order in the factory. If the factory making your leather bags is supposed to ship them next week, for example, an inspection report would show you whether the order is on track to meet that deadline. Likewise, if the factory hasn't even started production, it will be clear to you from looking at the report.
Production monitoring for more routine reporting
Those importers that need regular updates of order status often rely on production monitoring. Production monitoring is inspection performed routinely, often daily or less frequently. By visiting the factory routinely to check the product, importers can track their order throughout production. This gives them assurance that their order isn't falling behind schedule. And if the factory is keeping up with production, you can be confident the owner isn't preparing to close it (related: 3 Reasons to Conduct Production Monitoring).
The importance of clear communication with the supplier
When working with suppliers overseas, there are often language barriers that make communicating your questions and requirements more difficult. That's one reason that importers should assess quality of communication as part of the sourcing process when looking for the right supplier.
But better communication can also help you to avoid working with factories that close unexpectedly. There are certain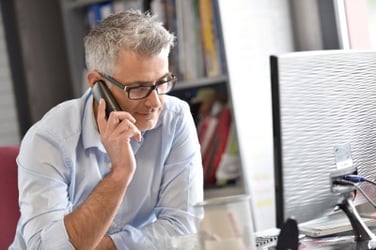 best practices recommended for communicating with suppliers to keep them from being caught off guard.
Getting suppliers on the phone
It's common to communicate via email so that everything is written down, which allows for easier translations. But communication via a phone or Skype call is also an important way to establish rapport with your supplier contact. Even if there are communication barriers, a simple call and your effort to communicate often help personalize the relationship.
That's why a vital step to protecting yourself against being out of the loop is obtaining the phone numbers of important decision makers as soon as you choose a factory to work with. You don't need every single phone number – just the ones you deem vital to your operations.
What to do if your supplier is unresponsive
You find that your supplier contact is unwilling to speak over the phone or isn't very responsive to your emails. This could be a sign of problems. It may just be that it's a busy time for them. Maybe a natural disaster or some other disruption has occurred. But the supplier could be avoiding communicating because of more serious problems they'd rather you not know.
If you receive an email saying the factory is no longer in operation, follow up immediately with a phone call. You might find out more information over the phone about the state of the factory and your products than what the factory or supplier contact is willing to put into an email.
Calling or visiting the factory
If you normally communicate through a trading company or vendor and that contact isn't answering your calls, it may be time to directly contact or visit the factory to verify that it's still operational. You may not know the location or contact details of the actual factory. But if you've hired someone to audit or inspect at the facility before, they should be able to visit the factory again on your behalf.
Taking legal action against a fraudulent supplier
Importers typically consider pursuing legal action against a supplier a last resort. In most cases, it's costly and time consuming. You'd also need to find a lawyer in the country where your factory is located. Although there's no guarantee of success using a lawyer to act against the supplier, you may be able to recoup some or all of the payment you made to the supplier. But due to the difficulty involved in many countries, generally only very large multinational companies will bother taking their suppliers to court.
Conclusion
It's no ideal for your factory to shut it's doors unexpectedly. It's a nightmare situation for many importers and can lead to headaches, dissatisfied customers and financial losses.
Thankfully, checks like audits and product inspections can help determine if a factory is headed for trouble. And by employing people on the ground to help with follow up phone calls and factory visits, you'll have local support in the event that the factory becomes unresponsive. You'll have resources available to guarantee your goods don't suddenly become inaccessible.
---
Have you ever worked with a supplier or factory that unexpectedly disappeared or closed its doors? Share your experience in the comments below!