Did you know you should replace your bath towels every two years? Bath towels used daily can lose their absorbency over time and are extremely susceptible to bacteria growth.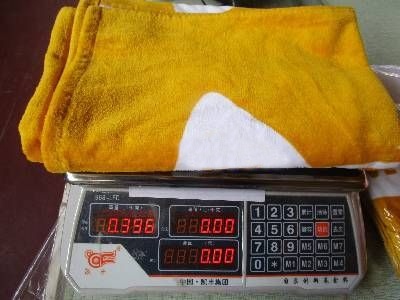 This is great news for bath towel manufacturers and importers looking for customers. But quality issues in your towels can lead to customers throwing out your product a lot sooner than every two years. Pre-shipment bath towel inspection can help importers check for compliance to important product specifications like:
Towel size: Different types of towels should meet different dimensions, ranging from larger bath sheets, bath towels and beach towels to smaller washcloths, hand towels and sports towels
Towel material: Cotton (Egyptian, Turkish, Pima or organic), polyester blend, microfiber or even bamboo
Towel weight: Measured in grams per square meter (GSM)
In addition to your brand's individual standards, your bath towels might also need to meet international standards for safety, absorbency and organic materials. QC professionals also rely on international standards to develop quality control checklists and inspection protocols. Let's take a look at some of the common international standards for bath towel inspection.
Oeko-Tex
Oeko-Tex is an international product safety testing and certification system for raw, semi-finished and finished textile products. First developed in 1992, Oeko-Tex is the most widely recognized safety standard to evaluate bath towels for harmful chemicals or substances. The most recent standard, STANDARD 100 by OEKO-TEX®, requires bath towels to comply with:
Important legal regulations for numerous harmful chemicals, such as banned Azo colorants, formaldehyde, pentachlorophenol, cadmium and nickel
The European Union's Registration, Evaluation, Authorisation and Restriction of

Chemicals (REACH) requirements relevant for fabrics, textiles, garments or accessories
U.S. Consumer Product Safety Improvement Act (CPSIA) requirements regarding lead
ASTM D4772 - 14
Developed by the American Society for Testing and Materials (ASTM), the ASTM D4772 - 14 test method is used to determine the surface water absorption of terry fabric during bath towel inspection. It determines the ability of a terry fabric to rapidly absorb and retain liquid water from surfaces such as human skin, dishes and furniture. This test method is not applicable to non-terry fabrics.
ASTM D5433 – 12
The ASTM D5433 – 12 standard applies to terry and non-terry towels for institution and household use.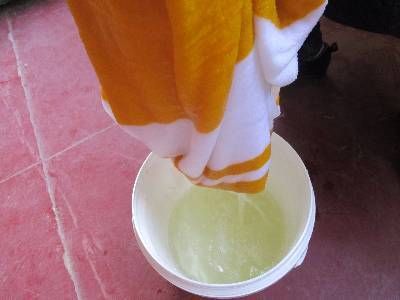 It is the most comprehensive performance specification for towels, covering the evaluation of woven and knitted kitchen towels, dishcloths, washcloths, hand towels, bath towels and bath sheets. However, this standard does not address safety concerns related to the use of the towel.
ASTM D5433 - 12 covers numerous performance specifications that can be agreed upon by you, the customer, and your supplier prior to purchase and evaluated during bath towel inspection, including:
Breaking strength
Colorfastness
Laundering
Crocking
Absorbency
Global Organic Textile Standard (GOTS) certification
The Global Organic Textile Standard was launched in 2006 as a leading international standard for the processing of textile goods using organic fibers. This standard applies to the entire towel supply chain process, including raw material processing, manufacturing, packaging, labelling, trading and distribution. Your towels must contain a minimum of 70 percent organic fibers and undergo annual on-site bath towel inspection, auditing and residue testing to become GOTS certified.
---
How do you ensure compliance to bath towel quality control standards? Share your tips and questions in the comment section below!