In this week's roundup, let's learn about how are beauty brands winning on Chinese ecommerce sites, the ways to ensure time efficiency in the holiday season, and Google products made from recycled material.
Best in Manufacturing – November 24, 2020
Each Tuesday, we publish a list of top articles and other content related to manufacturing in areas like quality control, product development, supply chain management, sourcing, auditing and law.
1. Beauty brands are winning big on Chinese ecommerce sites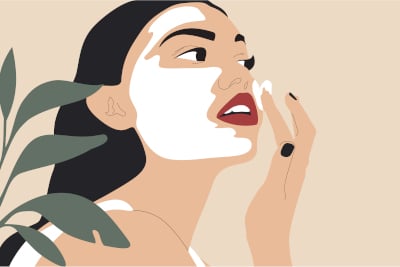 Believe it or not, China owns the largest ecommerce market in the world with a $1.94 trillion worth. Among all the sectors in the Chinese ecommerce market, beauty brands are a leading sales category. Let's take the mega ecommerce shopping festival Singles Day sales (11.11) as an example.
Singles Day sales was first launched by Alibaba in 2009 and has soon grown as the largest ecommerce carnival in the world. The campaign was initially only about Alibaba and Taobao but then expanded to almost all ecommerce platforms in China including Tmall, JD, and Pinduoduo.
In 2019, the Singles Day sales touched $1 billion in just 1 minute and reached a total of $38.4 billion. Mobile digital products, home appliances, and beauty products were the top 3 on the sales list. Only 36 beauty brands entered the "RMB100 Million Club" (which means sales reach $15.1 million) and the members quickly expanded to 71 in 2019.
This year, since the pandemic is still raging outside China, Chinese ecommerce platforms have become the best place for beauty brands seeking a recovery. James Aquilina, the global SVP of international and commercial for MAC Cosmetics, said:
Where we are seeing the recovery takes place in the most rapid way is definitely on e-commerce through Tmall, where our business is growing in a quite healthy way.
According to Chinese market research firm Ebrun, leading beauty brands like Estée Lauder, L'Oréal Paris, and Lancôme's sales have all touched $151 million solely on November 1st 2020.
Livestream sale is exploding in China
Indeed, China is a huge market for ecommerce but promotion tools are also of high importance to grab the market share. In recent years, a unique promotion tool is emerging as the "big killer" for Chinese ecommerce platforms: livestream sale.
In a livestream sale, the host will introduce the product and try to use the product in person. The host will then give out a link to the products and nurture potential customers to place the order. Usually, brands will give customers from livestream sale more gifts or discounts to attract more traffic and orders.
Among all the livestream sales, the beauty category is one of the most popular ones. Leading hosts like Li Jiaqi can sell out a thousand sets of cosmetics within 10 seconds. Sometimes popular celebrities will join the livestream for promotion. Some brands will even have their chairman show up in the studio to close the connection with customers.
For instance, OLAY invited an idol group to its livestream studio at the night of November 11, 2019 for promotion. The 4-hour livestream sale drove OLAY's sales to increase by 449 percent year-on-year.
Song Xinmin, CEO of network information service provider Soudao, estimated that traffic of livestream sale on 2020 Singles Day would increase at least 50 percent. In the future, Chinese livestream sales will explore more ways to present the promotions so its's influence will continue to expand.
Quality control on beauty products
No matter what industry you are in, there's a common rule that good quality is the basis of a good product. For beauty products, inspections and lab testing are two effective ways to ensure the quality.
During an inspection, the inspector will check the product using a detailed checklist. Points like packaging, workmanship, real-life usage will be included. If you have any specific requirements, you can always create a customized checklist for your products.
Here we list some general checking points in a beauty product inspection:
Appearance and

dimension check
Label and barcode check
Color shade test

Smell test

Hand-feeling test

Function test
If you'd like to further ensure the safety of your beauty products, you can conduct a lab testing on your products. A lab testing will help to analyze the ingredients in beauty products and detect their content. According to your target market, the laboratory will issue a report stating whether the ingredient meets local regulations.
Follow the link below to learn more about the beauty brands' triumph on Chinese ecommerce sites.
How beauty brands ramped up digital efforts for China's 11.11 – Liz Flora, Glossy
2. How to ensure your time efficiency for the upcoming holiday season?
It's a truth that the pandemic has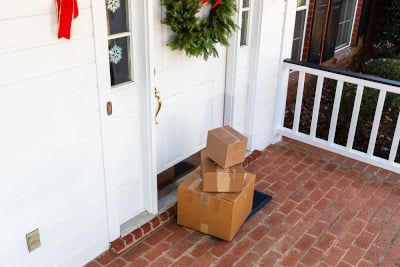 suppressed people's shopping desire for a long time. The world has been busy dealing with the virus and people were told to stay at home to remain healthy. As a result, ecommerce skyrocketed as shopping online is the safest way to make a purchase.
Rob Garf, vice president of strategy and insights in Salesforce's Retail & Consumer Goods practice, said:
We saw a tremendous surge in digital for the first three quarters of this year.
Let's take the recently-ended Amazon Prime Day 2020 for example. This year's event was postponed for months due to the pandemic. However, the sales increased 45.2 percent from Prime Day 2019 and hit a new record with $10.4 billion.
But in the meantime, the shipping pressure is getting tenser. How to ship the packages intact and in a timely manner is an emerging problem for all sellers. If one point is not reached, customer satisfaction and seller reputation will be affected.
The coming holiday season of Thanksgiving and Christmas can be a further challenge to the supply chain. Can the shipping capacity handle the rising ecommerce? We will need to wait and see.
Who wins the shipping will win the race
Shipping seems the last part of a product's journey but it can highly affect the shopping experience of consumers. If the arrival date delays again and again or the package goes missing, the consumer will take the sellers as "unreliable" and might avoid shopping from them again. Garf said:
I really feel like shipping will define the winners and losers this holiday season. You don't want to be the retailer in the headline talking about the 'Grinch Who Stole Christmas' because they couldn't get the product to the consumer. There's a lot of strain on the supply chain.
Besides traditional carriers, retailers might need to be more creative this year to finish the fulfillment jobs. Ordinary ways like human employees and delivery vans might not be enough for the holiday orders. Unconventional partners like Uber, Lyft, and DoorDash can also help with last-mile delivery.
What's more, the retailers will need to pay attention on the returning issue as well. Since people are reducing the frequency of going to physical stores to browse, they might purchase multiple versions of the same item online for comparison. Then the consumers will keep their favorite and return the rest of them. A convenient and safe service provider will win the consumers' hearts.
Schedule quality control to ensure on-time delivery
If your products are made overseas, ensuring the shipment arrival time and the quality of the goods will be an important insurance. If there are many defects and the supplier needs more time to rework, your shipment might be delayed. Unqualified container conditions might also affect your products.
So how do you avoid such problems and ensure your time-to-market? A well scheduled quality control plan can help.
In the manufacturing stage, During Production Inspection (DPI) will be an effective way to ensure your manufacturing lines are running well. A DPI will check the real production status and the other workmanship issues. Identifying quality issues earlier can help you have a better view on the whole timeline.
Then, when your products are about 80 percent finished, you can conduct a Pre-Shipment Inspection (PSI). PSI is the most popular quality control method. It will inspect the general conditions of your products and have several on-site tests to check if your goods are cleared to go.
Finally, you can book a Container Loading Supervision (CLS) to ensure your delivery. A CLS can help to avoid incorrect quantities or damage during transportation. It's like a final insurance to your shipment.
Follow the link below to learn more about the coming supply chain challenge in the holiday season.
Delays, surcharges and returns: Holiday shipping headaches have just begun – Caroline Jansen, Supply Chain Dive
3. Made-by-Google products are now produced from recycled materials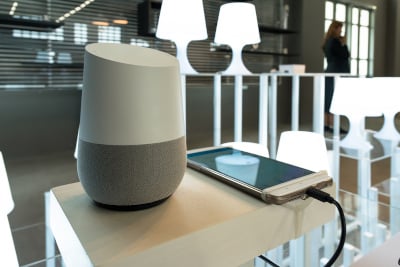 In late October, Google announced that all made-by-Google products use recycled material.
As one of the largest tech companies in the world, Google makes multiple kinds of products and its users are all over the world. In 2018, RBC analysts revealed that there were 52 million Google Home Devices sold and the figures are surely higher today.
Last year, Google made its commitment to include recycled materials in all of its made-by-Google products by 2022 and now it has hit this goal ahead of its original estimation. All the products, including Pixel phones, Pixelbooks, Google Home speakers, Nest devices, and accessories like phone cases and charging stands, will have parts made by recycled materials on them.
For example, the back cover of the Pixel 5 will be made from fully recycled aluminum. Seventy percent of the cover of Nest Audio will be made from recycle plastic. And the trim plate on the latest Nest Thermostat is made from post-consumer recycled plastic.
What's more, Google is working to touch its zero waste-to-landfill certification in all of its final assembly manufacturing sites. The company aims to achieve this goal by the end of 2022 now. With this certification, most of the wastes generated in Google operations will be recycled.
Heading a fully renewable future
Applying recycled products in all of its products is only Google's first step. This global tech giant is heading towards a fully renewable future.
In September, Google has said that it would eliminate carbon footprints in its operation by 2030. The company said it has already purchased enough carbon offsets to cancel out the company's carbon dioxide emissions since its founding in 1998.
Besides, Google has pledged that all products in its hardware line will use at least 50 percent of renewable material by 2025. And, all of Google's packaging will no longer contain plastic by 2025. But Google has admitted that the giant still has to do a lot of hard work to achieve this.
Additionally, Google hopes its case can lead the whole electronics industry toward a more sustainable future. The whole thing is not only about fulfilling commitment, but also about promoting upstream suppliers to use greener materials, and finally benefit other consumer electronics. Bourne said:
Google's focus on incorporating recycled materials…also enables our supply chain partners to confidently invest in and develop these types of materials so that the wider consumer electronics industry can use them too.
Made-from-recycled materials will be the new normal
Since the world is getting more aware of the importance of sustainability, more brands have started to make their products from recycled materials. Aside from Google, let's explore who else is making products from recycled materials.
Dove: Well-known personal care brand Dove has pledged that it will

remove plastic packaging and sell its shower gel, shampoo and other products in 100 percent recycled plastic bottles. It is estimated that this effort will reduce the use of virgin plastics by more than 20,000 tons a year.

Nike: As for now, at least

75 percent

of all Nike shoes and apparel contains some recycled material. For example, the upper part of Nike's

Space Hippie

footwear is

made from 100 percent recycled material including plastic water bottles, T-shirts, and textile scraps.

Lego: Toymaker

Lego

is now making some of its famous bricks from recycled materials. Rather than using oil-based plastic, these Lego bricks are made from

sugarcane-based polyethylene. Although only 2 percent of the bricks are using polyethylene now, Lego will gradually expand the coverage to more products.
Sustainability is a non-rest mission. Follow the link below to learn more about Google products made from fully recycled materials.
Google says all Made by Google products now use recycled materials – Kim Lyons, CNN Underscored
---
We're constantly scanning the web for top manufacturing stories and news. If you'd like to submit an article for consideration for our weekly Best in Manufacturing, send us a message!