Have you ever been on a business trip to China? Traveling to China is an experience unlike any other, no matter from what corner of the world you find yourself coming. That's why we wanted to cover all the major arrangements you should make in a simple four-step checklist in order to help you get the most out of your next business trip to China.
You have a lot to keep in mind and prepare for before setting foot on Chinese soil. That's why we wanted to cover all the major arrangements you should make in a simple four-step checklist in order to help you get the most out of your next business trip to China.
Obtain a Chinese Visa
Since it is never good to rush through anything, we suggest you start applying for a Chinese visa about 2 months before your planned departure. The best way for anyone to apply for a Chinese visa is through a certified visa agent. A visa agent gets all the required paperwork ahead of time and then takes care of the entire process for you in just a couple of weeks. Eliminating the need to go to the consulate in person, potentially forgetting any documents or being asked back several times in order to provide the needed paperwork.
Tips for Obtaining a Chinese Business Visa
Make sure you have 6 blank pages and your passport has at least 6 months validity after your expected date of departure from China. If you are preparing to travel to China for business, then you will want to apply for a business visa. If you have been invited by a company, make sure to ask for an invitation letter. The letter should include: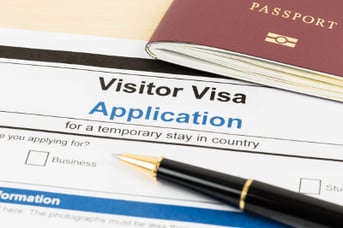 Information on the applicant (full name, gender, date of birth, etc.)
Information on the planned visit (purpose of visit, arrival and departure dates, place(s) to be visited, relations between the applicant and the inviting entity or individual, financial source for expenditures)
Information on the inviting entity or individual (name, contact telephone number, address, official stamp, signature of the legal representative or the inviting individual)
No need for an original copy of the invitation letter, just a colored hardcopy of the scanned document is acceptable.
A reciprocal agreement between the Chinese and U.S. government last November has allowed eligible citizens of one country to obtain multi-entry business (M) and tourist (L) visas valid for 10 years at no added cost. Americans must have a passport with more than 1 year remaining validity in order to obtain a 10-year visa. The 10-year visa does not expire if the holder renews their passport. The holder just needs to carry the old passport with the valid Chinese visa along with their new valid passport.
Book Your Flight to China
Make sure not to purchase your ticket before securing your visa, because there is always a small chance you can be denied. After your visa has been issued, it is time to book your flight. There are endless options for buying an international flight into China, but it is best to make sure you know where most of your business will take place in order to fly directly there. For tips on how to buy tickets to travel within China, check out 5 Steps to Buy Tickets in China.
Confirm Your Factory Locations
Take a moment before your trip and sit down with a map and check the location of every factory you wish to visit. Make an itinerary, taking into account sufficient time to meet and possibly go to dinner with your suppliers. Setting up a time frame for each one o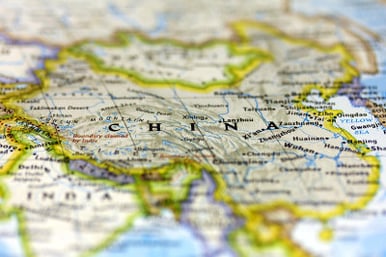 f your visits within China will help you stay on track and make the most of your time while you're there. Don't forget to get the names and addresses of all your destinations in Chinese, in case you need to take a taxi or ask someone for directions. Most people in China, especially taxi drivers, speak relatively little English. So always be on the safe side and have all your information readily available in Chinese as well.
Arrange Pick Up from the Airport
A high number of business travelers fly into Hong Kong and then head over into mainland China. If you decide to do that, then we highly advise you to arrange some sort of pick up directly from the airport to transport you over the border. That way, you can guarantee yourself a direct mode of transportation that will take you to the mainland a lot easier, especially after a 10+ hour flight. The best type of transport from Hong Kong to Shenzhen for instance, is a private van. The van takes you through the border, without you needing to exit the vehicle. The driver will collect passports and other documents from passengers and hand them to a security worker through a window at the border. You won't even need to leave the vehicle to go through the checkpoint.
Conclusion
A business trip to China can be very overwhelming. But if you get through this checklist well before your departure, you'll be setting yourself up for smoother sailing throughout your journey. Just remember, get your visa issued before anything else and hire a professional to do it because a small mistake on your part can set you back weeks. Book your flight, but only after your visa is secure. And map out the locations of the factories you intend to visit in order to see which city is the best to fly into. Flying into a big city after a transatlantic flight can be chaotic, so arrange a pick-up service to meet you and help you ease into this hectic, yet exciting, country.