Learn about why Cambodia raises workers' wages, what stops importers from sourcing outside China and Nike's sustainable distribution center in this week's roundup.
Best in Manufacturing – October 13, 2019
Each Sunday, we publish a list of top articles and other content related to manufacturing in areas like quality control, product development, supply chain management, sourcing, auditing and law.
1. Cambodia raises workers' wages for fear of losing EBA status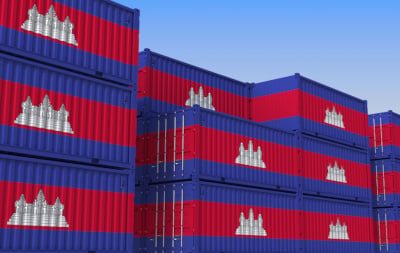 The Cambodian government has raised next year's legal minimum wage for the nation's textile workers. The new minimum wage will be $190 per month, a 4.4 percent increase. The increase comes in response to the growing threat that the EU will revoke Cambodia's preferential "Everything But Arms" (EBA) trading status.
EBA status lets Cambodia ship goods to the EU with low, and often no, tariffs. But Cambodia might lose this status for violating core human and labor rights.
This wage increase is higher than the $186 that factory owners suggested but lower than the $195 proposed by the unions. Aside for the wage increase, unions have made other demands like free or affordable meals and safer transportation:
We also requested that the government reconsider its stance on the holidays cut next year. We also want fired union representatives to be rehired.
Lawmakers will continue negotiating with the unions on these other requests. According to Ken Loo, secretary general of the Garment Manufacturing Association in Cambodia, "there will be more reforms to help lower the costs of doing business in Cambodia".
What's at stake if Cambodia loses EBA status?
Cambodia was the second largest beneficiary of EBA in 2018. And 99 percent of the country's exports to the EU enjoy the EBA benefits.
Without the EBA, tariffs will have a significant increase. For example, there'll be 12 percent tariffs on garments and 16 percent tariffs on footwear. With higher tariffs, made-in-Cambodia goods will lose competitiveness on the global market.
The textile and footwear industry, the country's largest, is expected to be hurt most. This industry made up almost 77 percent of all of Cambodia's exports in 2018. A World Bank report estimates Cambodia's exports to the EU will decline by $654 million a year if EBA status is revoked.
What's more, Cambodia's whole manufacturing sector could see massive job losses. The Garment Manufacturers Association of Cambodia (GMAC) said the potential revoke will hurt the "objective of poverty eradication and sustainable development."
How do Cambodia's wages compare with surrounding countries'?
Despite pending wage increases, workers in Cambodia remain worried. Pav Sina, president of the Collective Union Movement of Workers, said workers will also suffer if the wage "goes higher than countries in the region".
This is because higher wages contribute to higher manufacturing costs. And Cambodia will lose its competitive edge if manufacturing costs in Cambodia rise above those in other countries in the same region.
For now, Cambodia's labor costs remain competitive. Here are the minimum wages for other manufacturing countries in Asia:
China: $348.46 per month
Malaysia: $262.62 per month
Indonesia: $247.67 per month
Thailand: $10.62 per day, about $220 per month
Vietnam: $180.40 per month
Bangladesh: $94.90 per month
India: $2.48 per day, about $50 per month
There are still months before the EU makes its final decision about whether to revoke Cambodia's EBA status.
Follow the link below to learn more about the wage increase for Cambodian textile workers.
Cambodia, faced with losing European trade status, raises textile workers' wages – Kay Johnson and Gerry Doyle, Reuters
2. Moving out from China? Not so fast.
China has long been the prime manufacturing hub in Asia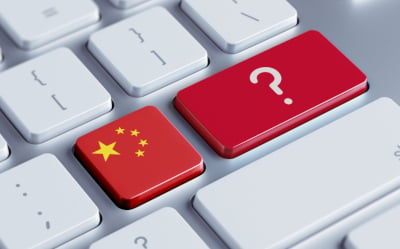 due to its massive scale of factories, skilled labor and advanced infrastructure. But the U.S.-China trade war has greatly narrowed the profit margin for many manufacturers in China and isn't showing any signs of stopping.
Manufacturing costs in China are also rising for another reason: growing wages. In 2018, the average hourly wage in China was $3.60, a 64 percent rise from 2011. Growing cost uncertainty is forcing many brands to move their supply chain out of China.
Some countries in Southeast Asia are hot options for relocating. Many of these locations have lower labor cost and land rents. But how easy will it be to relocate?
What's stopping importers from sourcing elsewhere?
Supply chain diversification is rarely easy. Moving manufacturing facilities and equipment is often expensive. And navigating local labor and tax laws in a different country can be complicated.
If these factors don't faze you from leaving China, here are three other problems those moving manufacturing to Southeast Asia often face:
Product quality problems
Depending on the product type, there's perhaps no other factor that affects sales more than quality. A product with a high defect rate will not win customers' hearts. And defect rates are typically higher in Southeast Asia, especially around rush periods. This will result in lower customer satisfaction and lower sales.
To protect your brand from the reputational damage that poor quality can bring, here are four of the most important steps for you to prevent quality defects:
Conduct an audit.

For example, a quality audit based on the ISO 9001 standard help you check your suppliers' quality management.

Set the right price. Different parts and materials and product quality demand different price points.

Establish a golden sample.

A golden sample gives you a chance to provide feedback to your supplier to resolve any quality issues before production.

Set a tolerance for defects. The AQL table

will help you to set appropriate expectations for defect rate.
Shipping delays
Suppliers in Southeast Asia tend to accept orders with less concern for shipping and production schedules than Chinese suppliers. Factories in Southeast Asia often fail to meet production deadlines as a result.
These countries also generally have inferior infrastructure. The World Bank's 2018 Logistics Performance Index, which ranks countries based on several criteria, including infrastructure, awarded China 3.75 points. This figure was higher than other Southeast Asian countries like India (2.91), Thailand (3.14) and Indonesia (2.89).
All these factors can result in shipping delays, which you can expect to worsen during peak production seasons. Here are three ways for you to avoid shipping delays:
Specify your expected shipping date early
Manage your timeline by planning appropriately
Monitor production at key milestones in the process
IP protection
Suppliers in Southeast Asia often assume ownership over new product designs and technologies. It can be hard to protect your product design in a remote factory in Southeast Asia.
To better retain ownership of your designs and technologies, experts recommend signing a formal contract with your supplier. In the contract, you should effectively address the issue involving IP. Describe any prohibition and clarify the penalties if your supplier doesn't comply with the contract.
In general, moving your manufacturing from China to Southeast Asia takes a lot of effort. Compare sourcing locations in Asia and make your sourcing decision based on your unique circumstances.
Follow the link below to learn more about the problems holding manufacturers back from relocating out of China.
Moving Supply Chains From China to Southeast Asia/South Asia: It's Not as Easy as it Looks – Steve Dickinson, China Law Blog
3. Nike turns to 100 percent renewable energy for new distribution center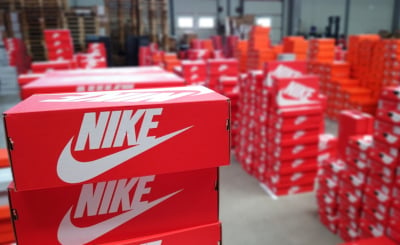 Nike appears committed to creating a better and more sustainable future for the planet. The company recently opened a new distribution center ran by 100 percent renewable energy in Ham, Belgium.
The new facility, named the Court, is 1.5 million square feet and relied entirely on wind, solar, geothermal, hydroelectric and biomass power for operation. It can expand Nike's logistics capabilities to meet growing consumer demand.
According to Nike, the Court is the latest milestone in the company's move to achieve zero carbon by 2025. The new distribution center can also:
Ship by its canal network. Ninety-nine percent of inbound containers can reach the local container park by canal network.
Recycle more than 95 percent of waste generated on-site
The Court adds single-order consolidation and faster digital shipments to the existing European Logistics Campus. These capabilities enable this center to ship single orders more efficiently. Eric Sprunk, Nike Chief Operating Officer, said:
This state-of-the-art facility will increase our responsiveness as we accelerate our digital growth and better serve millions of consumers across Europe, Africa and the Middle East.
Amazon is also taking steps to become more sustainable
As a sport giant, Nike's move is to eliminate waste in its supply chain and protect the future of sport. Big firms in other areas are also moving to make their supply chains more sustainable.
Last month, Retail giant Amazon pledged to be carbon neutral by 2040. Amazon's total carbon footprint was reportedly 44.4 million metric tons in 2018. The company has also become the first signatory to sign The Climate Pledge.
What's more, Amazon has bought 100,000 electric delivery vans to achieve it zero carbon goal. Amazon will begin using these vans for delivery in 2021 and all 100,000 will be on the road by 2030. Amazon estimated the use of those EVs will save 4 million tons of carbon annually by 2030.
As a giant company in retail and logistics, Amazon appears to be taking a leading role in sustainability. Sue Reid, vice president of climate and energy at Ceres, said:
What Amazon has announced today is groundbreaking and potentially game-changing. This will certainly have ripple effects because Amazon is so intertwined with the entire economy.
Falling costs make renewable more popular
Renewable energy is the cheapest source of electricity in many parts of the world. And it's been a low-cost climate solution for many companies.
Between 2009 and 2017, the price of solar and onshore wind turbines dropped 76 percent and 34 percent, respectively. As for now, onshore wind and solar PV power are frequently less expensive than any fossil-fuel option.
In 2018, the cost of renewable energy hit a record low with prices falling for the following resources:
Concentrating solar power: down 26 percent
Bioenergy: down 14 percent
Solar photovoltaics and onshore wind: down 13 percent
Hydropower: down 12 percent
Geothermal and offshore wind: down 1 percent
Experts anticipate further development of technologies will continue to boost the efficiency of renewable energy, which many see as the solution to the climate crisis. Francesco La Camera, Director-General of International Renewable Energy Agency (IRENA), said:
Renewable power is the backbone of any development that aims to be sustainable. We must do everything we can to accelerate renewables if we are to meet the climate objectives of the Paris Agreement.
Follow the link below to learn more about how Nike runs its new distribution center by 100 percent renewable energy.
Nike opens new distribution center running on 100% renewable energy – Morgan Forde, Supply Chain Dive
---
We're constantly scanning the web for top manufacturing stories and news. If you'd like to submit an article for consideration for our weekly Best in Manufacturing, send us a message and let us know.