Car tires play a big role in a vehicle's driving performance. Substandard tires can be a safety hazard, which is why manufacturers should make sure to conduct tire inspection.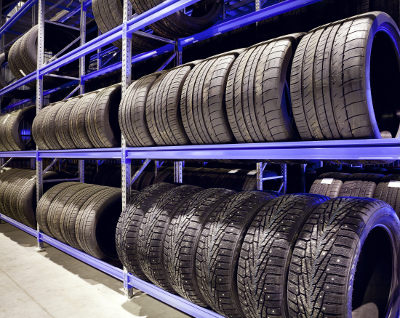 Why do car tires matter? They help make sure vehicle motion is controlled and smooth by providing road traction and shock absorption. Tire quality is important to the safety of the people inside the car and the surrounding environment. In some countries, driving with substandard tires can result in a fine.
Having a product quality control program can effectively protect tire manufacturers and their customers from the consequences of defective tires. Of course visual inspection needs to be conducted, but the crucial part of car tire inspection is the testing of tire performance.
Quality control tests for car tires
You should test these important tire performance characteristics:
Stopping Distance

Tire Traction Under Varying Conditions

Traction in a Straight Line on Snow and Ice Covered Surfaces

Braking Force

Skid Resistance

Tread Footprints

Tread wear Data Analysis

Irregular Wear Patterns

Standard Test Method for Single Wheel Driving

Wet Traction Braking
Tire performance testing on snow and ice
For the safety of consumers who drive cars in wintry conditions, tire manufacturers are required to assess tire perfomance on snow and ice. The test requires a series of driving maneuvers, and the results indicate tire performance on snowy and icy surfaces.
Measuring the groove (void) depth on car tires
Groove depth affects tire traction on wet pavement, snow, slush, and dirt. It also affects the tire's ability to resist hydroplaning. In quality control testing, groove depth determines the degree and rate of tire wear. You can use any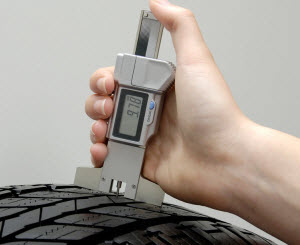 optical, electronic, or mechanical device that is capable of measuring groove depth to perform the test.
Other tire quality control tests include:
Slicing a car tire open to check for air pockets between the body plies.
Compressing a car tire onto pointed metal studs to determine puncture resistance.
Rapidly spinning a car tire on a steel or metal drum to test for performance characteristics, such as mileage.