Learn about child labor in Asia, illegal pills that given to Indian garment workers and China's autonomous vehicles in this week's roundup.Best in Manufacturing – June 30, 2019
Best in Manufacturing – June 30, 2019
Each Sunday, we publish a list of top articles and other content related to manufacturing in areas like quality control, product development, supply chain management, sourcing, auditing and law.
1.Child labor still plagues India and China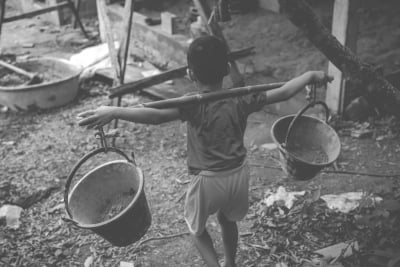 The manufacturing sector is a vital driver of economic growth in Asian and African developing countries.
But behind the obvious economic development, child labor remains a dirty secret that is pushing their economies forward. A new report reveals child labor is still more prevalent in Asia and Africa than other regions and highlights India and China as "high risk".
Some factories use child labor to reduce their labor costs. But in doing so, these child laborers lose their chance at an education, earn very low wages and are usually treated poorly by factory management.
Once suspected of using child labor in their supply chain, a brand's reputation can suffer irreparable damage.
Social compliance audits are one tool for checking whether your supplier's factory employs underage workers. Evaluating their suppliers is an importer's first step toward increasing their supply chain transparency, intensifying social commitments and avoiding further losses.
Asia and East Africa are "high risk" regions for child labor
Leading research firm Verisk Maplecroft released their Child Labor Index report analyzing 198 countries last month. North Korea ranked first as the country with the highest risk of child labor. The African nations of Somalia, South Sudan, Eritrea and Central African Republic rounded out the rest of the top five.
Common manufacturing countries India and China ranked 47th and 98th, respectively, and were categorized as "high risk" for child labor.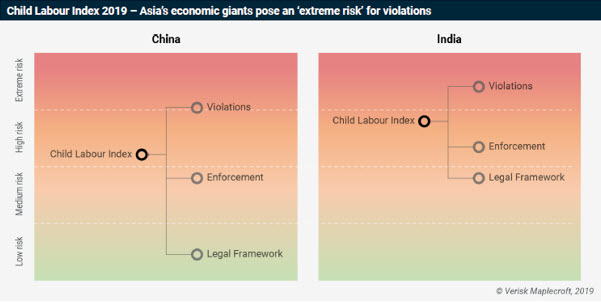 The International Labor Organization (ILO) sets the minimum working age at 15 years . But India's legal minimum working age is just 14 years. India changed its child labor law in August 2016, but enforcement of the law is still poor. Modest fines are insufficient to deter violations, which still frequently occur.
Unlike India, China's minimum working age complies with ILO's standard. China has also set stringent penalties like high fines and prison sentences for those who violate labor laws. But still, child labor hasn't been completely eradicated, and violations still occur in China.
Africa is the highest-risk region with seven of the 10 highest-risk countries. Thirty million children in East Africa go to work instead of school. That counts for one in every four children. Moreover, about five percent of these children are working in hazardous environments.
Approximately 40,000 children are mining cobalt in Katanga, Congo according to UNICEF's 2012 estimation. Bitshilwalwa, a child miner, was forced to leave school because her parents were unable to afford her school fees. She earned a meager 3,000 francs, or about $3.30, for her daily work:
I can see my friends going to school and it hurts me. I want to leave this work and return to school.
Social compliance audits can help you avoid scandals
Imagine you're an importer manufacturing goods in India or China, and your supplier isn't compliant with labor laws. An independent investigation reveals child labor in your factory and you're now facing a social compliance scandal.
You face many potential consequences when using child labor in your supply chain:
Worker strikes can force the facility to shut down and may cause production delays.

Retailers may refuse to stock your goods and

terminate their relationship with you.

Customs agents can seize your products if they suspect the goods were made with child or forced labor.

Customers could "blacklist" your products, causing your sales to drastically decline.
You might think these consequences won't affect your business. But big brands, including Apple, Samsung, Microsoft and Nike have all seen negative impacts after being accused of using child labor.
Social compliance audits can help you avoid these consequences. Child labor checks are a central part of any comprehensive social compliance audit framework.
For example, child labor is the first checkpoint in a social compliance audit under the SA8000 standard (related: 9 Requirements of an SA8000 Social Compliance Audit).
Auditors conducting an SA8000 social compliance audit will verify whether young workers:
Meet the minimum working age according to

local labor laws and international human rights norms

Have finished compulsory education and don't work during school hours

Don't work more than eight hours a day

Work under safe working conditions
Consumers are increasingly paying attention to brands' social responsibility. There's no better time than now to start using compliance audits to evaluate your suppliers and protect your brand.
Follow the link below to learn more about child labor in major exporting countries.
Progress on ending child labour stalls in countries supplying goods to west – Nishat Ahmed, The Guardian
2. India garment factories are illegally giving their female workers "painkillers"
India relies much on its garment industry, as this sector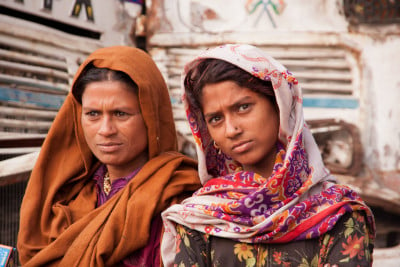 contributes 15 percent of India's total export earnings.
But the working conditions for female workers in this labor-intensive industry need more attention. According to researchers from the University of California, an estimated 95 percent of India's garment industry workforce is women.
The Thomson Reuters Foundation (TRF) recently interviewed about 100 female garment workers in Tamil Nadu province in southern India. The foundation discovered that garment factories were illegally giving female workers painkillers to keep them working throughout their menstrual cycles.
The female workers agree to take the pills as they cannot afford any pause in their work or wages. They had been taking these pills for years before they realized how damaging the pills are to their bodies.
Brands like Mothercare and Gap have already started to investigate their factories to see whether they can put an end to this practice. But managing a reasonable production plan that doesn't strain factory workers remains a serious challenge for Western brands.
Side effects of illegal pills are hurting female workers
The fear of losing work and wages due to time off during their menstrual cycles drives female workers to continue taking the painkillers.
TRF learned these pills were non-steroidal, anti-inflammatory drugs similar to medicines like Ibuprofen and Advil. But these pills can cause harmful side effects like depression, anxiety, fibroids and miscarriages if taken too frequently.
Sudha, a female worker in Tamil Nadu, earns Rs 6,000 rupees (about US$86) a month. She has been taking the pills for years to keep working and pay off Rs 150,000 (US$2,165) in loans. Medical tests revealed that Sudha had fibroids (noncancerous tumors in the uterus) and should stop working. But missing work and wages was never an option for her:
It became a cycle I was not able to break. And even though my health became worse, I needed to keep working to pay the bills.
Sudha is not an isolated case. More workers are suffering the side effects of the pills. Another worker, Selvi, had to take 10 days off work after taking the pills for six months.
Kanaga Marimuthu had been taking the pills for almost a year until she started suffering pains, aches and fevers. She's now resting and avoiding the pills:
The choice was between losing wages and popping more pills to get through the day's production targets. I chose my health and pray every day that I will recover completely, soon.
"The priority is always production"
Factories use the unmarked pills to meet overseas buyers' order deadlines and ensure maximum productivity. The pills are usually given to workers by factory supervisors.
Prithviraj Sinnathambi is the director of the Community Awareness Research Education Trust (CARE-T), which promotes labor rights for garment workers in factories. He told TRF "the priority is always production" for factory management.
Factory supervisors even monitor the bathroom breaks of female workers.
Under Indian labor laws, factories must have one toilet for every 20 workers. But the reality is much worse. CARE-T found that workers get barely five minutes a day to use the restroom and many of them have to wait in a long line.
How can Western brands help solve the problem? Managing a reasonable production plan remains a strong solution. Western brands can improve production planning by:
Using fair negotiating tactics to avoid tight margins on orders
Setting an acceptable lead time for factories to allow for production without the need for excessive worker overtime
Avoiding last-minute order changes which can lead to forced working hours
Follow the link below to learn more about the investigation into Indian garment factories' illegal use of painkillers.
In Tamil Nadu, factories are illegally giving women pills to keep them working through period pains – Anuradha Nagaraj, Thomson Reuters Foundation
3. Chinese autonomous vehicles: opportunities and challenges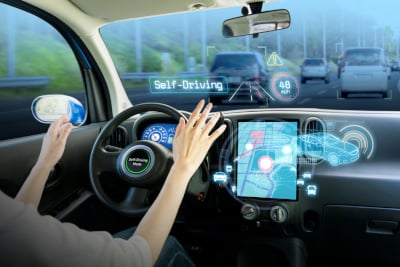 Autonomous vehicles (AVs) are cars which can operate without a driver using auto-navigation technologies. The AV market has a huge potential to revolutionize the automobile industry.
Automakers and internet companies around the world are investing millions of dollars and rolling out long-term plans for AVs. Researcher David Galland believes there will be 10 million driverless cars on the road by 2020. He also predicts a quarter of all cars will be self-driving by 2030.
And now China has joined the AV race. China's large number of vehicles and drivers have made it a good market for driverless cars. Chinese companies like Baidu, DiDi and Alibaba are all racing to develop their own AVs.
However, China's complex regulatory environment could slow development. Imperfect regulations, undeveloped technology and even driving habits remain challenges for China's AV market.
China issues first information security guidelines for AVs
The Chinese government issued its first national guidelines to ensure safe self-driving cars tests in the country in April 2018. Companies are now testing AVs on designated roads in 16 cities, including Beijing, Shanghai, Hangzhou and Chongqing.
To ensure information safety, China released the nation's first guidelines for information security of intelligent connected vehicles in Shanghai earlier this month. The guidelines aim to minimize the safety risks hackers and viruses pose in the AV communication network. They also emphasize evaluating the security of the AV's onboard systems that track the vehicle's location.
Information safety is a big concern in developing AVs. But Li Xiao, an engineer at National Intelligent Connected Vehicles (ICV) Pilot Zone, says AVs can also make roads safer:
In the near future, roads will also send information to vehicles. Self-driving cars, buses and trucks will communicate both with the infrastructure and with other vehicles, making driving much safer than it is now.
Although China wasn't the first to develop AVs, the country is running to catch up with Western brands. James Peng, CEO of Pony.ai, said in an interview:
The gap between the US and China [on autonomous driving] remains, including technology innovation, data collection and talent cultivation. However, the gap is narrowing every day and China is playing catch-up.
For now, Google's Waymo remains the top AV vendor in the world, according to Navigant Research. But China's Baidu ranks 8th on the list, higher than Toyota and the Renault-Nissan-Mitsubishi Alliance. Surprisingly, ecommerce giant Alibaba has also confirmed its conducting self-driving car tests.
Challenges remain for this new industry
Despite these accomplishments, there are still challenges slowing AV development in China. Technology, regulations and infrastructure all still need improvement.
Consumers are still skeptical of the complex AV technology. They don't feel 100 percent safe in a driverless vehicle.
Regulations are also necessary to ensure autonomous vehicles are running legally and safely in China. Zhang Li, COO of WeRide, said in a panel discussion:
To push forward the commercialization of autonomous vehicles in China, we expect some major achievements have to be made in terms of government regulation systems.
Current regulations are issued by separate government agencies for the taxi industry, traffic management and connected vehicles. There are still no integrated official rules. China's road traffic safety law was last amended in 2011. Regulations need to be updated with the fast development of driverless cars in China.
Moreover, AV communication technology also needs to be updated. This technology allows self-driving cars to "talk" to other cars, road-side objects and pedestrians through a cellular network. Software and hardware will be equally important in AV development.
Follow the link below to learn more about China's autonomous vehicle market.
China drafts guidelines for AV security, but challenges remain – Jill Shen, Technode
---
We're constantly scanning the web for top manufacturing stories and news. If you'd like to submit an article for consideration for our weekly Best in Manufacturing, send us a message and let us know.