Best In Manufacturing – June 10, 2018
This week on Best in Manufacturing: learn why China's participation in the TIR is cutting transport times, how to stop wasting time chasing down late payments, the benefits of rapid prototyping and more!
Each Sunday, we publish a list of top articles and other content related to manufacturing in areas like quality control, product development, supply chain management, sourcing, auditing and law.
1. China cuts trucking lead time by 80 percent with TIR participation
Two years ago, China entered the UN's Transports Internationaux Routiers (TIR) Convention, enabling it to transport goods by truck through 73 partner countries with only a single customs inspection.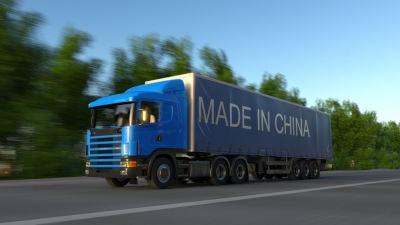 A few weeks ago, this participation finally went into effect.
The EU established the TIR to ease road transportation throughout the continent. It allows trucks to move through countries without needing an inspection at each border. This in turn decreases the lead time of a journey by up to 80 percent. The TIR has even expanded to include rail, river and sea transportation.
Now that China has access to these benefits, goods produced in its many manufacturing cities can move faster and cheaper. This is good news for cities like Dalian, Chongqing and Zhengzhou who previously had to truck goods eastward before shipping them to Europe. The inaugural truck that left from Dalian, China reached Novosibirsk, Russia in record-time, undergoing only a single customs inspection.
How does the TIR comply with China's Belt and Road Initiative?
The BRI is China's attempt to strengthen trade across Eurasia and Africa. The first step in strengthening this trade is to create hard infrastructure—the roads that will span the continent. The second step targets soft infrastructure like the TIR, which allows these roads to reach their fullest potential.
According to the International Road Transport Union (IRU), China's participation in the TIR could potentially increase trade by $13.6 billion. Transport by truck between inland China and Europe is roughly four times faster than shipping by sea, and twice as fast as by rail.
The removal of the red tape will simultaneously allow goods manufactured in other member countries to reach China's market faster—or so the member-countries hope. China's protective trade laws have historically made hindered foreign competition. So it's still too early to tell how effective the TIR will be in that aspect.
To read more about how the TIR aligns with the future of the BRI, read the article in the link below.
How China's BRI just got a big boost from Europe's TIR Convention – Wade Shephard, Forbes
2. Are you wasting time chasing down late payments?
Late payments are unwelcome in any business, but even more so in the manufacturing industry. Employees waste time and resources chasing them down. Depending on how late they are, they can even lead to limiting future investments, cutting staff pay and an inability to pay bonuses.
The issue is most dramatic in countries like the U.S. and U.K., where 18 percent of invoices are paid late. Many business owners cite "protecting client relationships" as the biggest barrier to chasing late payments. Pleasing the client may be a priority, but getting the money you deserve is just as important.
Avoiding this issue requires establishing some consistency. The cultural norm of late payments across the globe needs to shift, and every company can do their part.
What can you do to minimize late payments?
Develop a sense of urgency. Clients are more likely to pay on time if they believe payment is a requirement for service. If you open the transaction with a detailed timeline of payment and service expectations, it will give the client time to schedule their payments in advance.
Automate and digitize your payments. Opting for methods like direct debit and e-invoicing can help remove the administrative process of making payments that so many clients despise. This also gives your clients more visibility to track their money flow and makes them feel more engaged.
Manufacturing clients don't necessarily avoid payments because of a lack of funds. It's more about the ease with which they can pay. Making payments clear, easy and engaging for a client will put you on the right track. With the money transfer software that exists today, there is simply no reason for a client to be late.
For more details on dealing with late payments, check out the article below:
Dealing with the issue of late payment in the manufacturing industry – Alan Laing, Manufacturing Global
3. Optimizing for Industry 4.0 one employee at a time
It's often incorrectly assumed that Industry 4.0 is all about technology and data. Which new software should you buy? How do you interpret the data? How long will it take to realize an increase in revenue?
The important component many companies fail to consider, however, is the manpower that must support this new technology.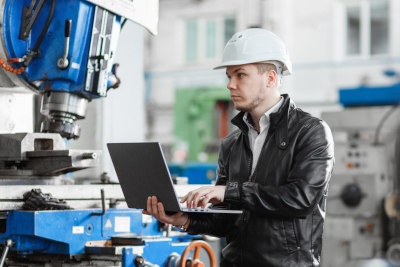 High-skilled manufacturing workers are increasingly rare, and you can't expect your current employees to take charge. Implementing new technology must begin with getting employees to embrace the changes.
Start by developing "change champions"—employees who can influence others to adopt transformations. These change champions should be more than simply managers who give orders. They should inspire employee engagement at all levels and develop a work environment that promotes every worker to be proactive.
Alongside these change champions must come a change in your hiring process. With technology evolving daily, it's unreasonable to hire based solely on skills and experience. Instead, look for individuals who have learning potential and advanced problem-solving skills.
The first steps to developing change champions
Though it may seem like change must come from an external source, don't be afraid to look inward at your existing workforce to find leaders. These are the people that already understand your company, and if chosen well, can be the ones who instigate change.
Stay away from the traditional approach of sit-and-listen seminars that bombard employees with information. Instead, combine face-to-face learning with online learning in a way that will help develop consistency in your leadership. Keep your participants engaged, and count on them to lead the change.
Investing in new technology is the first step. Investing in your own employees is the second. One without the other isn't enough. And you can recover your investments faster by having people with the right skills in place. Read more about developing Industry 4.0-ready employees at the link below:
4 ways to transform your people strategy for industry 4.0 – Scott Erker, Industry Week
4. China's scrap ban and implications for the supply chain
China's Ministry of Ecology and Environment announced its plans to ban the import of 32 scrap categories. The first half of the ban will go into effect by the end of 2018 and the other half in 2019. It includes items like steel slag, postindustrial plastics and small electric motors.
China has long since been the country that welcomes the rest of the world's garbage. The U.S. sends their recyclable trash across the pacific only to have it transformed into consumer products that come right back. Plastic waste is the most common and gets reprocessed into pellets for manufacturing.
With China's growing efforts to get serious about environmental quality, the scrap acceptances were among the first to go. The government has plans to strictly enforce laws governing the movement of foreign garbage across the border and will be cracking down hard on smuggling.
What this means for the supply chain industry
The immediate effects of the scrap ban harm mostly waste exporters. But ports and ocean carriers dependent on the business are also now seeing changes, including a dramatic drop in volumes during the first quarter of this year. West Coast ports in the U.S. have needed to divert scrap shipments to other destinations in Asia or to landfills instead of abroad.
The ban will expectedly impact $278 million worth of scrap commodity in the first year alone. Countries like India and Indonesia are increasing their imports but even they can't accommodate the enormous volumes.
Ocean carriers have also seen the effects in the past few months as they move scrap to new markets. Rising exports to other Asian countries are offset by emptier ships headed to China. Whether India and Indonesia will survive as long-run substitutes for China is still unclear, and we're likely to see changes to the industry as a result.
To read more about the scrap ban and its effects on the supply chain, read the article below.
China's scrap ban leaves supply chain unsettled – Edwin Lopez, Supply Chain Dive
5. Improving product quality through rapid prototyping and 3D printing
The first step in any manufacturing process is prototyping. Ensure your supplier understands what you want and how you want it. Naturally, the importance of this first step has led to developing rapid prototyping technology—enter 3D printing.
3D printing has two types of users: "power users" who have over 30 years of experience with it and "new adopters" who are just entering the field. It's by far the best solution to a rising demand for fast and efficient prototypes. You simply can't start manufacturing without a prototype.
While some companies have a single rapid prototyping shop, others choose to decentralize their 3D printing. Investing in more 3D printers gives easy access to more teams at the company and produces more creative and higher-quality results.
Staying ahead of the manufacturing competition means constantly releasing new schedules in product development cycles—rapid prototyping is the way to do it.
Industries that benefit from rapid prototyping
Rapid prototyping can be used in nearly any industry. Within the automotive industry, rapid prototyping is worth upwards of $5 billion globally. Parts like headlight covers require many design changes but are expensive to prototype, making 3D printing ideal. Packaged consumer goods similarly require prototypes that undergo several design iterations.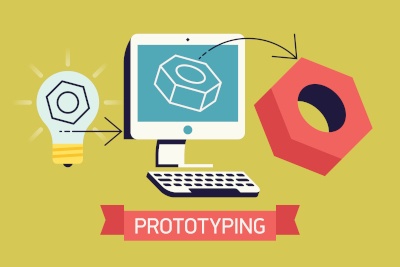 For a major cosmetics company, changes to packaging shape or design would first require conversations with their manufacturer. What changes should be made and what are the options that make them possible? A 3D printer combined with an experienced design team enable fast turnaround between designs to see changes come to life.
You may be wondering how your own business can get involved with rapid prototyping. The general advice is to proceed with caution. Explore the 3D printing technology on the market, create a cost-benefit analysis and see if your partner offers additional services beyond hardware.
As with many aspects of the manufacturing industry, 3D printing is an ever-changing process. If you regularly update your design, you're going to need a partner that updates their software regularly too. To read more about starting on the 3D printing journey, read the article below.
The Future of Rapid Prototyping—Jonny Williamson, The Manufacturer
---
We're constantly scanning the web for top manufacturing stories and news. If you'd like to submit an article for consideration for our weekly Best in Manufacturing, send us a message and let us know.